What Size Moving Truck Do I Need?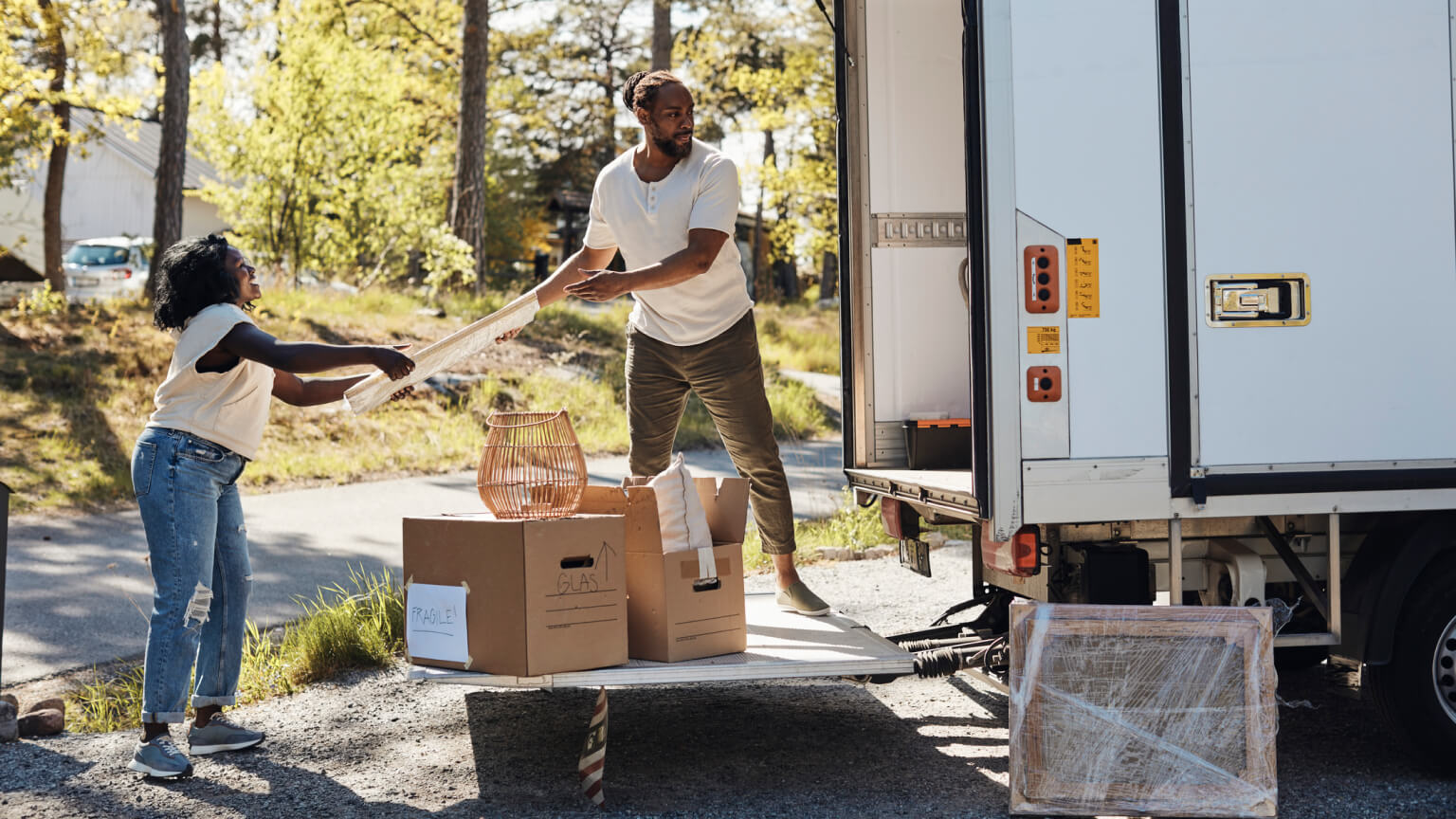 When you find a new place, packing your belongings and getting appliances ready for transport are necessary tasks. The more moving preparation tasks you complete ahead of time, the fewer things you have to worry about when Moving Day arrives. Those tasks include answering the question, what size moving truck do I need?
Understanding the different moving truck sizes and choosing the one that fits your move and budget are critical tasks when you're moving items without the help of a service. The right size moving truck also depends on whether you need loading ramp capacity or want to tow a vehicle behind the truck. If you're making a long-distance move, you want to make sure you are getting the right size truck, so you don't have to leave anything behind.
Moving truck sizes
| Truck size | Best for | Weight limit | Rent from |
| --- | --- | --- | --- |
| Cargo van | 1-2 rooms | 4,030 lbs | Budget, Enterprise, U-Haul |
| 10-foot box truck | Studio or 1-bedroom apartment | 2,850 lbs | U-Haul |
| 12-foot box truck | Studio or 1-bedroom apartment | 3,610 lbs | Budget, Penske |
| 15-foot box truck | 2 bedrooms or less | 6,385 lbs | U-Haul |
| 17-foot box truck | 3 bedrooms or less | 6,160 lbs | U-Haul |
| 22-foot box truck | 4 bedrooms or less | 5,700 lbs | U-Haul |
| 26-foot box truck | 5-8 rooms | 10,000 lbs | Budget, Penske, U-Haul |
For small loads
Small moving trucks are typically around 10 feet long and are optimal for small, one-bedroom apartments. If you don't mind making more than one trip, a small moving truck is also appropriate for moving items out of a mid-sized apartment. Examples of small loads include moving items out of a dorm room or small apartment without any large appliances.
For medium loads
Moving truck sizes for a medium load move can range from 15 to 17 feet. Examples of a medium load include moving a one-bedroom home or a small apartment. This size should be able to accommodate between three and four rooms without any issue. If you need to relocate a small business, this size truck is also optimal.
For large loads
Larger loads require trucks ranging from 20 to 26 feet. When you need to move two- or three-bedroom homes that have five to eight rooms, these trucks can do the trick. Typically, they can accommodate up to 500 medium boxes. Or you can use them to move up to 15 large furniture items.
How to choose what size truck you need for your move
Step 1: Create a list of everything you are going to need to put in the truck
To answer the question, "What size moving truck do I need?" you should start by listing every item that must go into the truck. That means creating an inventory of everything from linens to antiques.
Step 2: Use a moving truck size calculator
Online calculators, like the Penske Truck Wizard, allow you to enter all of the items you intend to move so you can be matched with a moving truck that has enough cubic feet to get the job done.
Step 3: Contact a truck rental company
After determining how many boxes and furniture pieces you're moving, it's time to contact a truck rental company for a price quote and truck availability. Describe the size of your load and the items you'll have to move. Ask about loading techniques and request advice on how to best pack a truck. Lastly, figure out how the rental rate works. Is it by the mile? By the hour?
Step 4: Compare moving truck companies
Make sure you call more than one moving truck rental company. Make a list of the sizes they offer, capacities, pricing, and if towing or loading ramp capacity is available.
The bottom line
Determining the number of moving trucks you'll need involves more than the number of boxes you have to pack. You must also look at how many rooms are in your current home, if you have large furnishing, and if you need to move appliances. The best way to plan for the size truck you need is by taking inventory of everything that you need to move. Then, determine if you need to tow anything, like a car or recreational vehicle, behind the truck.
Frequently asked questions
Q:
What size moving truck do I need?
A:
Moving truck sizes depend on the number of rooms you're moving, as well as if you need to transport large pieces of furniture, appliances, or tow a vehicle.
Q:
How can I maximize the amount of space available in a moving truck?
A:
Start by disassembling all pieces of furniture that come apart. Then, pack items so they are as compact as possible before loading them into the truck. Load the heavier items first, like furniture, large items, and heavy boxes. That way, you can puzzle smaller boxes and bags around and on top of all of the bulkier and heavier ones.
Q:
What if I want to tow my car behind the moving truck?
A:
When you inquire about truck sizes, let the moving truck rental company know that you need to tow a car. They can recommend trucks according to their towing capacity.
Q:
How far in advance should I rent a moving truck?
A:
Ideally, contact the moving company online or over the phone as soon as you know you want to move. That way, there's a better chance the moving truck size you need will be available on the date you need it.