Five Things I Wish I Knew About Moving Before I Moved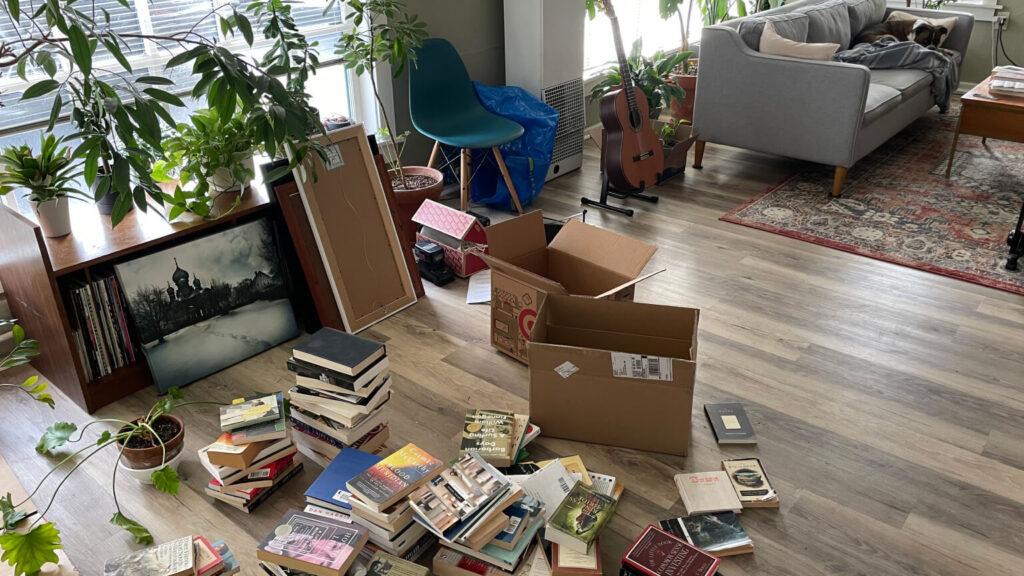 No matter how many times I've moved, I never feel quite prepared for the next one. Whether it's just down the street or across the country, each move presents its own unique challenges.
My most recent move was about as easy as it gets — only a one-bedroom apartment's worth of stuff, just a mile away — but in the moment, it still felt like climbing Everest. Here's what I wish I could tell myself to make that climb a little easier.
1. You don't have to buy everything in the first week
I'm the kind of mover who likes to get everything done as quickly as possible. The sight of boxes in the house after day three made my palms sweat. My friends marveled at my Craigslist efficiency — I had the entire living room and kitchen filled up with new (used) furniture in the first week.
The problem with this approach is that you sacrifice fit for speed. Instead of waiting to find a rug that I really loved, for example, I ordered the first one I found online that I remotely liked. I wish I could go back and tell myself to just be patient. You can survive without a rug for a few weeks.
2. Don't be afraid to purge
Don't get me wrong — I did the customary Goodwill run as I was packing up my old place. I just wish I would have been a little more liberal with the "donate" pile.
Getting rid of old belongings before a move works on two levels: you get to pass along things collecting dust to people who will actually use them and you don't have to haul them to your new place. And with many charities even offering free donation pickup, you often don't even have to leave the house.
3. Moving is an ideal time to shop around for internet
My internet connection was the last thing on my mind when I was packing up for my move. My internet provider had service at my new address, so I just chose a transfer date, packed up my modem and router, and plugged it in when I got there.
Fast forward six months when I happened to search which providers were available at my new address. It turns out there was a different provider available at my new place that I couldn't get before. I would be able to save around $20/mo. if I switched and get faster speeds and I wouldn't have to pay for the equipment.
It's a bit of a hassle to return equipment and get new service set up in the chaos of moving, but it would have been worth it for the months of faster and cheaper internet.
4. You can remove your old address from your phone's autofill
In the months after my move, I accidentally ordered at least three packages to my old address. Luckily, I'd filed a change-of-address request with the USPS, so they eventually found their way to the right place (with a stern note from the post office telling me to use the right address).
It wasn't that I was just forgetting that I'd moved — my phone was filling in my old address automatically, and I didn't always remember to change it in the heat of an online purchase.
Eventually, I wised up and took out the old address from the autofill on my phone and computer, saving me any future chidings from the post office. My mail carrier and I have never been on better terms.
5. Change is good
We've all heard about those studies that say moving is more stressful than a divorce or having kids, and I've usually taken that to heart and avoided moving unless absolutely necessary. But when I look back on the moves I've made, they've always been for positive reasons: a new city, a better job, a nicer apartment.
With my recent move, I got so bogged down in the planning details that I often forgot I was making a positive change in my life. What would I say to that version of myself with to-do lists a mile long and boxes stacked around every corner? This is all worth it.