How I Survived My DIY Move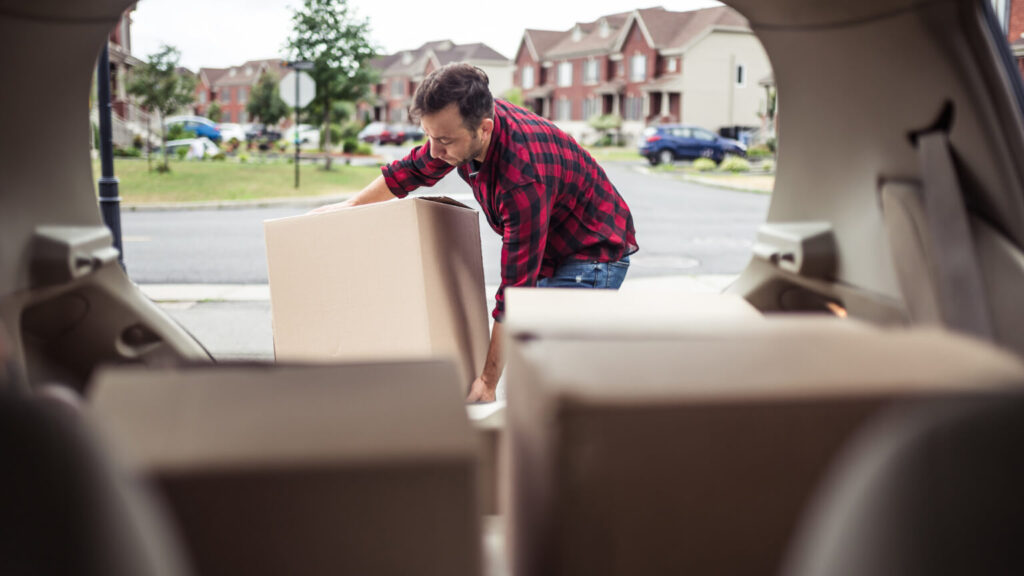 It may not feel like it while we're in the middle of it, but most moves follow a common template: the work move, the first house move, the moving in with a partner move. And then there are the moves that seem to happen almost by chance — the right place just comes along at the right time.
I've been living in Seattle for four years. When I came here, I drove across the country with my car filled to the brim with clothes, books, and a dog in the backseat. It was the classic sell-all-your-possessions-and-start-over move, and my studio apartment was an ideal place to do that.
After a couple of years, I started getting the itch to upgrade to a one-bedroom. But I got stuck in that familiar cycle for renters: You have to give 30 days' notice before you leave, but a lot of apartments don't get listed until about a month before they're ready for move-in. That leaves you with just a week or two to find a place before you give up and sign on for another year.
And like a lot of other growing cities with inadequate housing stock, every apartment I looked at had stiff competition. Years passed, my 20s turned into my 30s, and my dog and I were still in the same apartment we'd been in for years.
Finding the apartment
This year was different. Instead of signing another year-long lease, I was able to go month-to-month, something that dramatically changed the search process.
Instead of frantically searching for apartments the month before my lease ended, I could conduct my search without the pressure of a deadline. I still looked every day, but I felt more comfortable holding out for an apartment I really loved.
After a few months making the rounds on Craigslist, Zillow, and Apartments.com, I found it. It was right on the water, almost double the size of my current place, and had floor-to-ceiling windows in the living room.
I'd been looking at apartments in Seattle long enough to know that this place was a gem. I scheduled a tour with the owner, applied on the spot, and signed the lease the next day.
What I did right
Once I'd locked in the apartment, I started making lists, doing some research, and (slowly) boxing up my belongings. Whether I can take credit for these things or not, here's what went right in the month leading up to my move.
Gave myself some cushion
The timeline wasn't perfect. I looked at the apartment towards the end of January, and my new landlord wanted someone to move in by February. But I still had to give my old place 30 days' notice.
We met in the middle and settled on a mid-February move-in. I would pay a half month's rent at the new apartment and the full month at the old place.
I wasn't crazy about spending so much money on rent that month (on top of the security deposit and all the other moving expenses). But it turned out to be a blessing.
Moving is exhausting under the best circumstances. But with those two weeks of overlap, I was able to break it into more manageable pieces. (I was fortunate to only be moving about two miles away). I did all the big stuff and necessities on the first day, then made daily trips back and forth until the old apartment was empty.
Kept in touch with my landlord
A few weeks before my move-in date, I got quotes from about a dozen movers. (That's far more than MYMOVE's official recommendation, but there's no such thing as doing too much when it comes to moving.)
Once I'd committed to a mover, I emailed my landlord with some questions about moving day. What time can I come over to get the keys? Is there a good place for the movers to park? What utilities do I need to get transferred?
That turned out to be a lifesaver. After hearing that I was hiring movers, my landlord reminded me that the only road to my apartment went under a low-clearance bridge, and most moving trucks wouldn't be able to get under it.
I immediately emailed the dozen movers I'd previously gotten quotes from. Do they have anything that could fit under this bridge? No one did.
Uh oh. Time to pivot (cue Friends gif).
Did the move myself (sort of)
Now that professional movers were out of the question, I started looking into my options for doing it myself. I could rent a Uhaul truck that would fit under the bridge for about $50, but I'd have to cajole my friends into helping me. But I'd planned on a Monday moving day, and I'd already taken the day off work — something that would make recruiting friends more difficult.
I looked at sites like TaskRabbit and Thumbtack to see if anyone could give me a hand with the big stuff. Within a few minutes, I found someone who was available that day, and had a moving van with all the gear we'd need. I had to help move everything, but it ended up only costing around $200 — about half of what I would have paid for professional movers.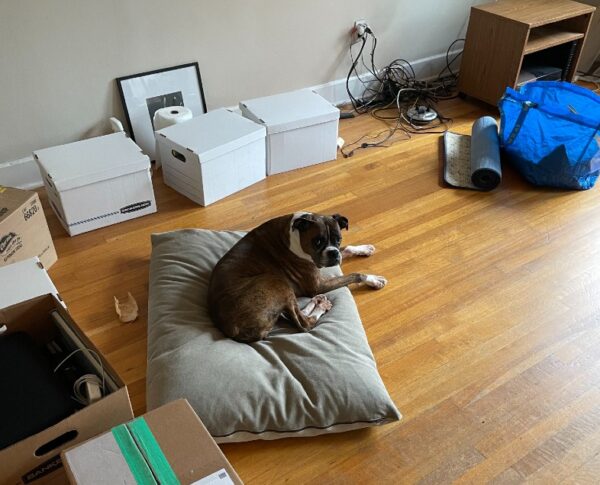 What I wish I could do over
Even moving experts make some rookie moving mistakes. While my move went smoothly overall, these are the things I wish I could take a mulligan on.
Have a better game plan for day one
Because I was just moving down the road and had a two-week overlap with both apartments, I convinced myself that I could skimp on the planning. Just get the big stuff over with the mover on the first day and bring everything else over gradually, I told myself.
Well, the mover left around noon and I still had a good amount of time and energy left, so I got to work on the remaining boxes at my old apartment. These were mostly filled with books, and after moving a couple carloads into the new place, I was thoroughly tuckered out. (Did I mention my old apartment was a fourth-floor walkup?)
It was about 5 p.m. by this point, and the last thing I wanted to do was go get another load of boxes. But while I'd successfully moved over every book I owned, I still didn't have a fresh change of clothes or my toothbrush. Back in the car, back up those stairs.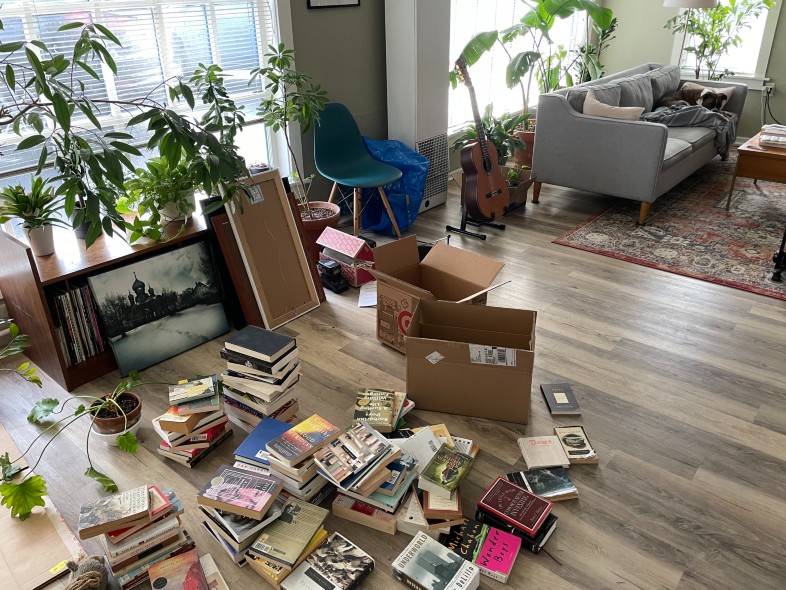 The moral of the story? Prioritize. All my books did was get in the way, while the things I actually needed — food, clothes, and toiletries — had to be retrieved after I'd long passed my quitting point.
Not enough prep work
Like the books debacle, the relative ease of my move let me convince myself that I didn't need to spend that much time preparing. I only packed up the stuff that was in the furniture that needed to be moved — books and clothes, essentially.
The rest, I figured, could be done piecemeal. While that was basically true, it didn't do me any favors. Instead of getting settled into my new place in the two weeks post-move, I was busy packing up dishes, donating clothes, and selling furniture that didn't fit in my new apartment — all things that should have been taken care of before moving day.
Final thoughts
There were obviously some things I would do differently if I moved again, but overall, I'm happy with the way things turned out. Amid all the stress and logistics and to-do lists, it's easy to forget that moving is usually a good thing. Whether you're starting a new job, buying your first house, or finding a better apartment, moving is a chance to start a new chapter in your life. (But I'd rather not think about books for a while.)