7 Questions to Ask Your Builder Before Ever Signing a Contract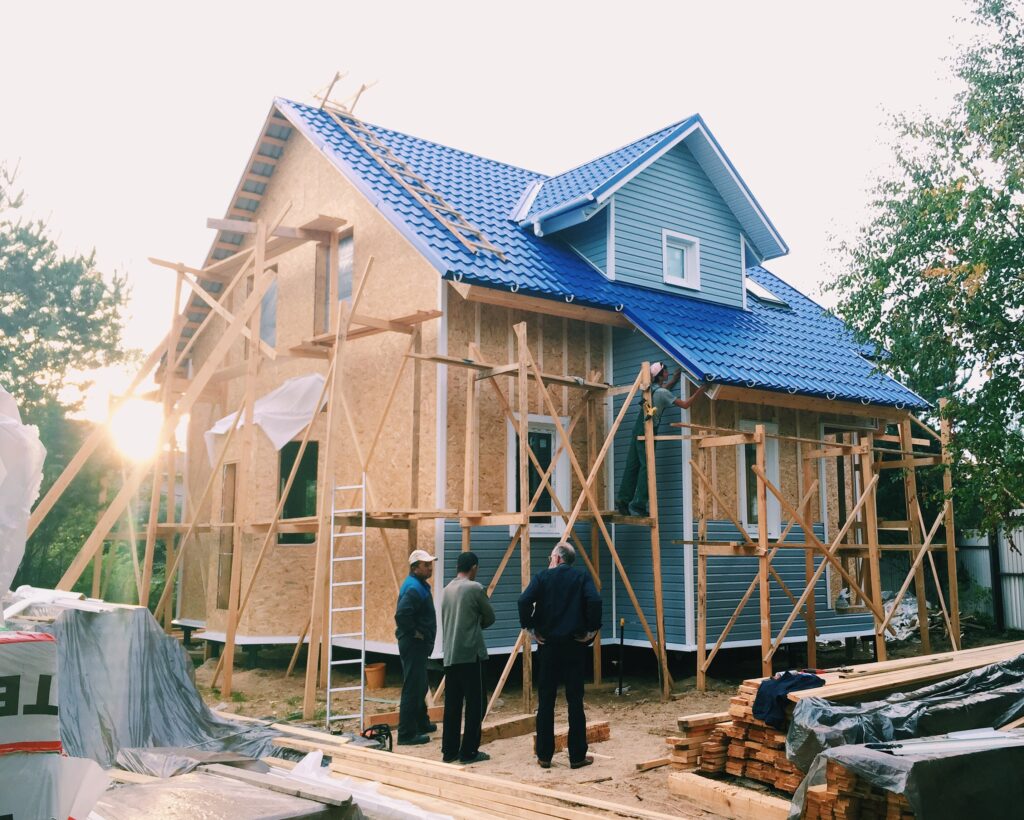 The idea of building your own home probably has you dreaming of cabinetry details and window treatments at night. But the stuff of dreams can become a total nightmare when your homebuilder can't execute on their promises. What's more, a lack of customization might leave you wanting more.
A builder's prerogative is to woo you with model homes, glowing reviews, and even upgrades. But, before you sign any contract, learn from the mistakes others have made in building a house, and make sure you ask these crucial questions. Outlining your expectations ahead of time can save you time, money, and frustration in the long run.
How much can I customize?
One of the appeals of building versus buying is getting exactly what you want. But some builders keep costs in line by offering a set number of floorplans and finishes, allowing for just a few cosmetic tweaks along the way. If you're planning on a custom job, ask the builder if customization is limited to cosmetic choices alone. Some builders allow more extensive customization, like changing floorplans, upgrading finishes, or even designing a home from scratch.
Is your model home upgraded (and what comes standard)?
It's easy to fall in love with that perfectly-staged model home. Don't sign on the dotted line until you get a clear answer of which features in the model home have been upgraded. Builders want to show off their best work, so some model homes might have upgraded cabinetry, appliances, and even lighting packages that aren't included in the base price of the floorplan.
Can I have a few references?
If you want to know everything about a builder's process, get a few references from homeowners who have recently purchased their houses. With fresh memories, past clients can give you a better idea of how well the builder stuck to timelines, any frustrations, and even a list of dos and don'ts with a particular builder. If a builder is reluctant to give references, it might be a red flag that homeowners aren't always happy with the finished product.
What's your usual timeline?
Building isn't an exact science. Weather delays, issues getting materials, and dealing with contractors can all throw a wrench into even the best-laid plans. Still, a reputable builder should have a general idea of how long your home would take to build and what the general timeline would look like. From foundation to framing and walls to paint, you should know what's happening every step of the way. A good builder will be able to give you a fairly solid move-in date.
How do you handle complications?
Getting an example of how a builder handled a recent delay or complication tells you a lot about the builder's processes and ability to deal with potential issues. Construction requires a lot of scheduling and moving parts, and, as a homeowner, you want to be assured of crystal-clear communication and conflict management to get you into your home with as little stress as possible.
Do your homes have warranties?
New construction homes—especially those built by companies rather than a single general contractor—typically come with warranties for a specific amount of time. Some warranties cover more time and more areas of your home, so shop around and don't be afraid to negotiate. A good warranty usually covers major systems such as HVAC, plumbing, and electrical, for two years, and cosmetic issues, such as paint and siding, for one year.
What if I decide to cancel?
If your builder falls short, or your situation changes, make sure you have a way out. In most cases, you'll put down a deposit to start, which may or may not be refundable after a certain number of days. As long as your builder has a cancelation policy you're comfortable with, you can feel good about getting started.Making the decision to build your own home is making a decision to put your heart and soul into its walls. The building process can either be completely frustrating or totally gratifying, and most of the experience will come down to the builder you choose. Do your homework and you'll find that your builder becomes less of a contractor and more of a partner in building the home of your dreams.Have any must-ask homebuilder questionsf your own? Leave a comment and let us know!