7 Things to Know Before Building a House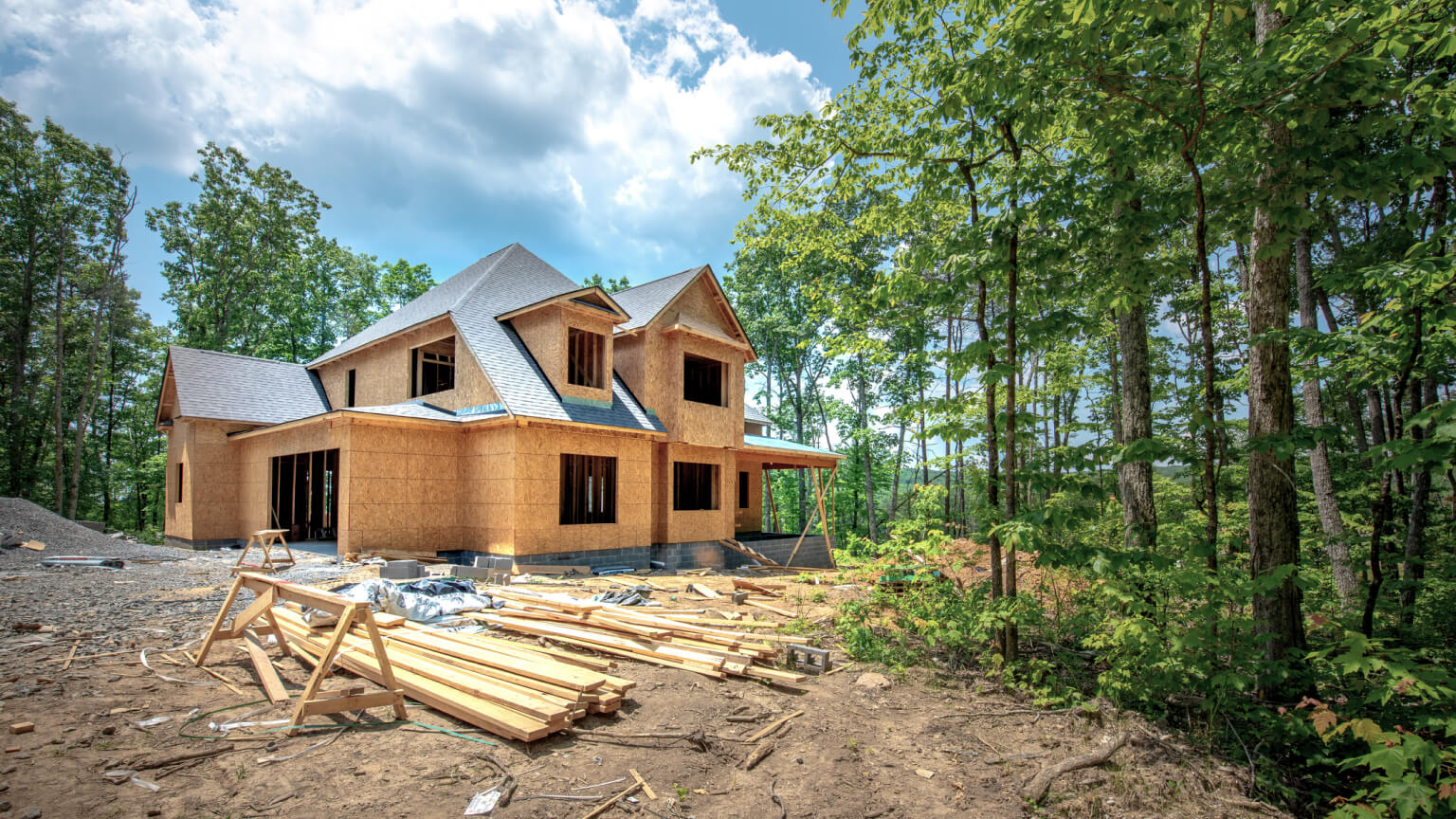 Many of us have likely imagined what our dream home would look like. And while building your own house sounds incredible, if you're not prepared, building your dream home can become really stressful and possibly turn into a financial burden. However, the long-term investment may be worth it a few years down the line.
Before taking on such a large project, there are several things you should know before building a house.
1. Consider the time and money you'll spend
The first and (probably the most important) thing to consider before building a house is knowing exactly what you're getting yourself into. Building a house can be a rewarding journey, but it takes a lot of time, money, and patience. Depending on the size of the house, the process can take anywhere from seven months to a year or more.
There's also the financial side to consider as well. The average cost to build a house varies by size and location, but generally, you can expect to pay anywhere from $250,000 to $420,000. Don't forget the financial stress of it all, and the construction loans that may come with it too.
2. Research contractors
Your dream home can't become a reality without the help of a contractor. And some contractors are better than others. Do your research and find the perfect contractor for the job to save yourself a big headache in the future. A few things to be on the lookout for when finding a contractor are:
Online presence and reviews
Testimonials and positive word-of-mouth
Referrals
Pictures
Model home tours
3. Make a larger investment in foundation and framing
When thinking about your dream home, it can be easy to get lost in what kind of flooring you want, paint colors, and pretty kitchen backsplashes. However, your biggest investment should be in your new home's foundation and structure.
The foundation is one of the most expensive investments of the home-building process and is also one of the most expensive parts of the home to fix. Putting lots of thought into the foundational materials and structure of your new home can go a long way in preserving the longevity of your home.
The right foundation can also keep you and your family safe during natural disasters.
"Its primary purpose is to support the load of the entire building," says Maloney Construction, Inc. "A well-designed and strong foundation keeps the building standing while the forces of nature wreak havoc. Well-built foundations keep the occupants of the building safe during calamities such as an earthquake, floods, strong winds etc."
Along with foundation, framing is one of the most expensive parts of building a house. Often times this can cost around $40,000 or more. However, it is necessary for the structural integrity of the house.
4. Pay close attention to the wiring
When designing your dream home, one of the things you should pay extra close attention to is how the house is going to be wired. Lighting, light switches, and power outlets are the big three. Think closely about where a light switch should logically be placed in a room, as well as where putting a power outlet would make the most sense.
Having an idea of exactly where you would want to put things like appliances, televisions, and lamps can make mapping out where to put power outlets and light fixtures, a bit easier.
Also consider places in your home where you've always wanted an outlet. Ever wanted an extra outlet on the back patio? How about an outlet underneath the bathroom sink? This is meant to be your dream home, so don't discredit your home design wants and ideas.
5. Plan for storage spaces
While planning out storage spaces may not sound like the most exciting thing in the world, it can make a huge difference in lifestyle and organization after you've moved in. And if you plan on living in your new home for the long-term, lack of storage space is something you'll notice quickly.
"Lack of storage is one of the most common complaints we hear in our architectural firm," says Renovation Design Group. "The homeowners that come to us know their house isn't working for them anymore. For one reason or another, they have decided it is time to remodel. Almost always, regardless of the motivations behind the remodel, clients explain to us that as part of the new design they want added storage."
Plan for more storage space than just the master bedroom's walk-in closet.
Think about what household items you have and where it would be convenient for you to keep them. A linen closet in the bathroom, storage closet on the patio, and a broom closet in the kitchen are just a few examples easy storage locations.
6. Choose your fixtures wisely
Fixtures are parts of your home that are meant to last for the long term, and you're going to be looking at them for a long time. With that being said, it's a good idea to invest a little extra money into some higher-quality fixtures that you absolutely love. A few popular metal fixture choices are:
7. Don't be afraid to get your hands dirty
Sweat equity is always an option. If you're handy, many post-construction projects can actually be done on your own instead of waiting for the contractor to fit you into their schedule. Doing things like grouting, painting, installing flooring, and yard maintenance on your own could save you time and money. Plus, you'll feel more connected to your new home and will likely have plenty of fun stories to tell houseguests.
However, you should avoid taking on anything too complicated, such as wiring, plumbing, foundational work, and anything you're not comfortable doing.
Additional resources for more information
If you're interested in building your own house, it's important to do some research beforehand. Here are a few helpful resources to get you started:
The bottom line
Building a house might seem like an arduous task. But by planning for the long-term and putting in a bit of sweat equity, it can be the best thing you do for your family.
Frequently asked questions
Where do I start if I want to build a house?
Before you can build a home, you have to choose a patch of land. Second, to location scouting, finding a trusted builder to design your layout is the most important part of the process. These two decisions will inform the rest of your choices.
How much does it usually cost to build your own home?
The average cost to build a home is between $250,000 – $420,000. The cost of your home, of course, will depend on where you live and the size of your home, along with how expensive your materials and fixtures are.
Is it better to buy or build?
Buying a home can be a turn-key solution, offering convenience. But building a home allows you to customize every aspect of the property. The choice comes down to ease versus personalization.
What's the most expensive part of building a house?
Framing is the most expensive part of building a new home.
What factors should I consider before building a house?
Before you build a house, consider how long you plan to stay in the home. If it's your forever home, plan for the future in the design. Also, consider resale value. Making a home too customized could bite you later when you want to move.
Finally, make sure you can afford to maintain two households for at least a year — or find an understanding family member who will allow you to crash for free while you build your dream place.