First Season in a Snowy Neighborhood? Here are Some (Literal) Ice Breakers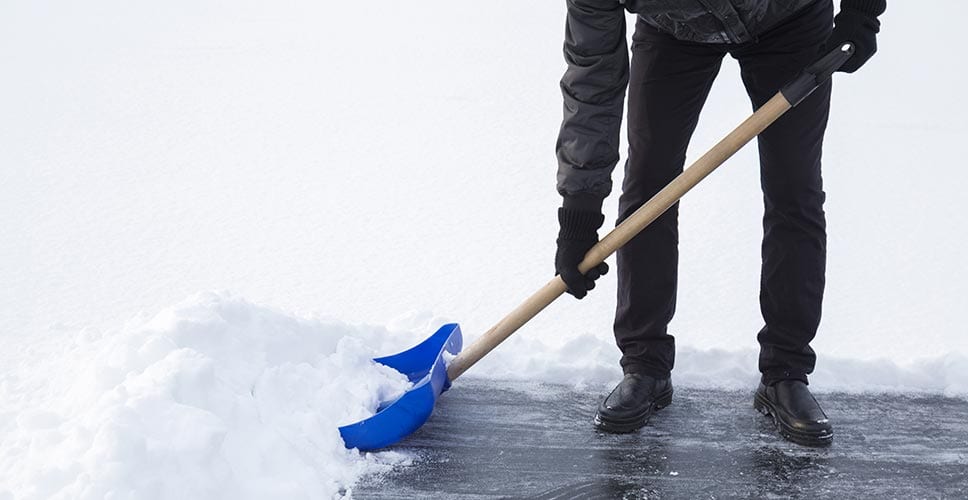 Are you trading palm trees for snow-covered oaks? If you move to a city with winter conditions for the first time in your life, you might feel paralyzed the first time you get a big overnight snow fall. You can call in "cold" to work, right? While you can't do much about the temperature (other than bundle up), you can avoid slips and falls in front of your house by de-icing it. Let the city handle the streets: here are some ways to take care of your own front walk, steps, and driveway.
Get Salty
There are a few salt agents to choose from when it comes to de-icing your drive. Sadly, table salt won't cut it, so you can leave the shakers on the table. The best salting option is magnesium chloride. This agent releases 40% less chloride into the environment when compared to rock salt or calcium chloride. It's also less damaging to plants, and it will work until the temperature reaches -13 degrees Fahrenheit. Potassium chloride is a good backup plan, but it only works when the temperature is above 15 degrees. If you have intricate masonry work on your home, or need to de-ice areas near landscaping work, make sure your salting agent of choice won't damage the stones (magnesium chloride is a safer choice than sodium chloride, in this instance).
Spread Beet Juice
Some states, including Minnesota, have begun adding sugar beet juice to their salt treatments on roads during winter months. It combines with the salting agent to keep the salt to a brine in lower temperatures. But did you know you can use sugar beet juice on its own? Spreading beet juice on your front stoop or sidewalk will dissolve ice and encourage snow to melt. The juice may leave behind a trace of its color, but it won't stain cement and will wash away with the melted snow. You can always help it along with a broom or shovel.
Put Down a Melting Mat
How about a melting method that allows you to remain indoors, under your new fleece blanket, while it does all the work? Yes, please. Melting mats, like these from HeatTrak, can be left outside 24/7 during the winter. Turn them on when you get a big snowfall, and the path will be cleared by the time you need to leave the house. You can use one mat on its own or connect a series of mats to make a snow-free pathway all the way from your front door to the end of the drive. Mats melt snow at a rate of about 2 inches per hour.
You don't want the ice breaker with your new neighbors to be that they helped you up when you slipped and fell on your icy driveway. Do yourself a favor and break the ice first, so you can navigate your new home safely and get to know people the old-fashioned way: by awkwardly waving as you collect your mail.
---
Everything for your move, all in one place
Curate your personalized moving checklist, set up TV & Internet, and more with a free MYMOVE account.
Save on your move and tackle upcoming to-dos with your free MYMOVE account.