Don't Forget to Winterize These Things When You Move in Frigid Weather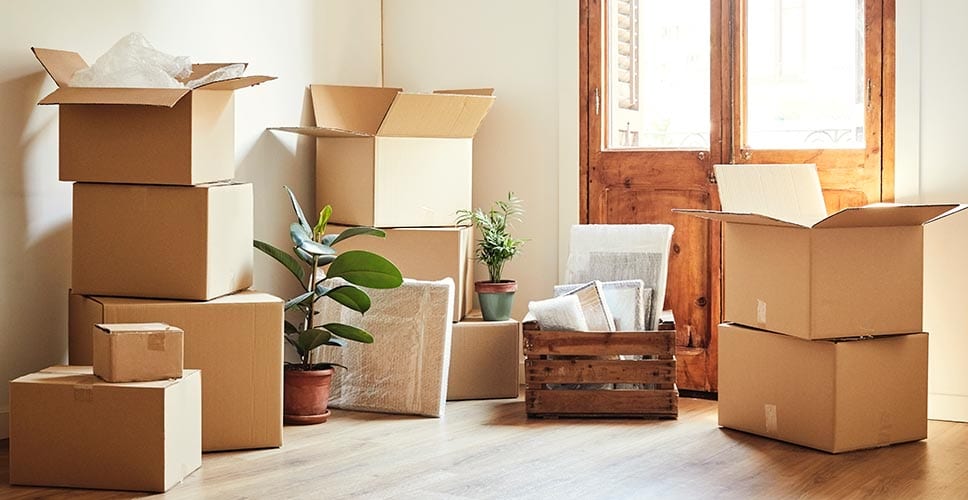 Four Items You'll Need to Prep for a Winter Move
Moving in the winter requires extra precautions for a few items. Follow these winterization tips to ensure your items arrive safely and in working order when you need to use them again.
Appliances
Any appliance that was once connected to water has the potential of getting damaged when you're moving in freezing temperatures. "Failure to winterize while transporting can result in costly repairs, and can potentially void your warranty," says Chris Blanchette, franchise owner of Mr. Appliance, a Neighborly company in Merrimack Valley, New Hampshire. "As part of your pre-move checklist, homeowners should contact a reputable plumber to professionally winterize an appliance that has been connected to water. Properly winterizing an appliance requires special equipment and knowledge. It is not something an average homeowner can successfully complete," says Blanchette.
Instruments
You'll never hear, "Play it again Sam," if your woodwind or brass instrument goes from a warm house into a frigid moving truck. But, it's not so much the extreme cold that could damage your instrument, it's the abrupt change in temperatures. When the instrument goes from warm to frigid temps, condensation builds up, potentially causing cracks and swelling on wood instruments and keypads to dry out on woodwinds. If possible, pack them in your car but if you must use a moving truck, pack the instrument in its case and use packing paper for a snug fit. Place the case inside a sturdy cardboard box with packing paper or bubble wrap on all four sides. For large instruments like piano, you should consider these reasons for hiring an insured professional packer.
Electronics
Like instruments, electronics can be damaged or completely fail as a result of as condensation when the temperature drops. Most likely, they will short circuit, or the internal components will be damaged. Pack electronics with anti-static packing popcorn or bubble wrap, and be sure to seal the box or tote. Also: if you don't want your stuff to short-circuit and go haywire, don't plug them in as soon as you unload them. Blanchette says it's a good idea to let electronics and appliances acclimate to room temperature first. Again, the culprit is condensation—this time occurring from going form cold to hot temperatures in a short time.
Window AC Units
It's always advisable to store your window air conditioning units for the winter. Doing so cuts down on cold drafts seeping in, and protects the unit from damaging elements, such as freezing rain and snow. But if your AC unit is still in the window, remove it and clean the vents and filter. Randy Smith, Franchise Consultant at Aire Serv, a Neighborly Company, offers tips to ensure your AC window unit is ready when the temps are scorching again. "When moving, window units should be removed, covered and placed in a dry and secure area for safekeeping. You may experience fluids leaking, so keep a towel underneath, to protect the other moving equipment," advises Smith. Once you get to your new house, keep the unit in a sheltered and dry space. "If not properly stored, the freezing temperatures and the elements can result in damage to the body of the unit, the coils, and the fans. In worst-case scenarios, the damage can be so severe that repair is not even an option," says Smith. If you're doing a DIY move, here's some handy tips for packing a moving truck.
---
Everything for your move, all in one place
Curate your personalized moving checklist, set up TV & Internet, and more with a free MYMOVE account.
Save on your move and tackle upcoming to-dos with your free MYMOVE account.