Your Questions About Moving During Coronavirus, Answered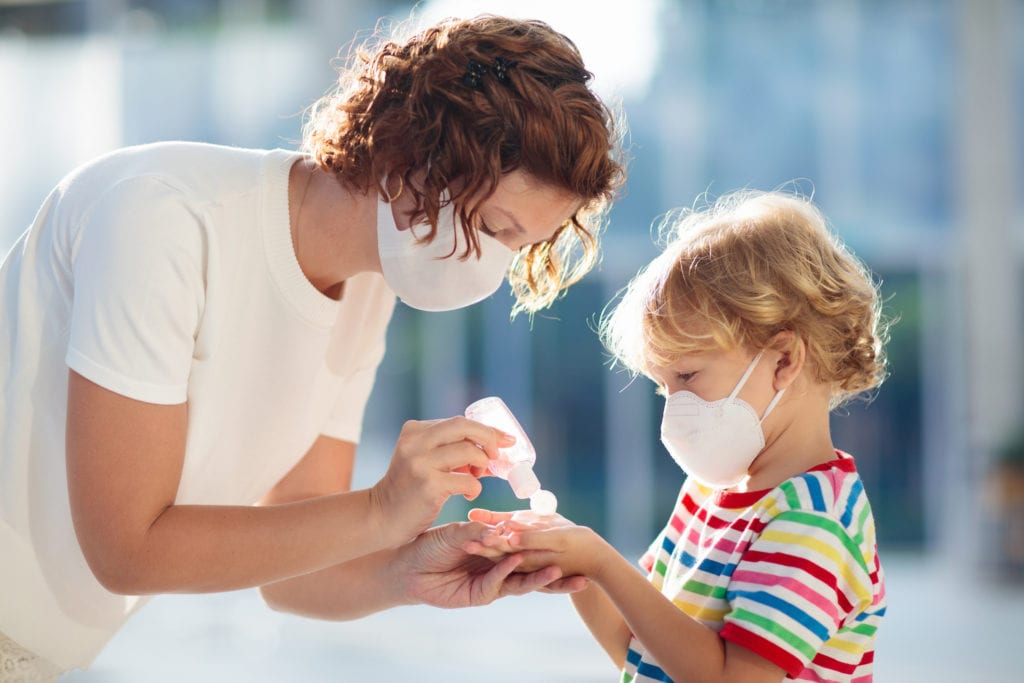 As health officials and governments are hard at work trying to stop the spread of COVID-19, people across the country are staying at home and practicing social distancing. This means we're limiting our time in public only to essential activities — like going to the grocery store or seeing our doctors. With businesses across the country shutting down and people sheltering in place, what does that mean for pending moves?
Moving is stressful enough on a normal day without the added chaos of a pandemic. We know you have a lot of coronavirus moving questions. So, read on to have those questions answered.
First things first, should I move? 
It depends on your circumstances. You may have just closed on a house or signed a lease, so you might not have a choice. With proper preparation and extra caution, you can move. Just make sure to keep yourself safe and healthy.
But if you are at higher risk for contracting the coronavirus — for example, you're an older adult or a pregnant woman — strongly consider postponing your move. The Centers for Disease Control and Prevention (CDC) recommends you stay at home and avoid close contact with other people.
But consider if your move can wait. More and more states are rolling out "shelter-in-place" guidelines — asking people to remain at home and limit their time in public to only essential errands. These guidelines don't prohibit you from moving. Just consider the importance of social distancing and limiting contact with people outside of your household — like movers. Weigh your circumstances to see if moving later is better for the health of you and your family.
Is moving considered an "essential service?"
As state governments start to double down on rules, impose lock-downs, and strengthen guidelines to regulate public interactions, some states are rolling out lists of what's considered an "essential service." In states where lock-downs are being enforced, any company that's not dubbed essential will be forced to close facilities to workers and customers.
In Massachusetts, workers who "support moving and storage services" are on the essential list. In other states, like New York, moving companies currently fall under the transportation and logistics section of essential workers — allowing them to continue operating.
Check your state government's website for the list of essential services to see if moving companies in your area are allowed to operate. Keep in mind, though, that these guidelines change rapidly. Contact your moving company and request frequent updates about their hours of operation.
Use this interactive map by the Kaiser Family Foundation to check your state's COVID-19 guidelines and response.
Are moving companies still operating during the COVID-19 outbreak? 
Most moving companies are still offering services, as long as your state allows them to continue operating.
Check your moving company's website for any COVID-19 updates. Most companies will have some sort of press release with information about any closures or changed hours of operation. For example, Two Men and a Truck says it's still offering service at locations across the country. For customers that have an upcoming move scheduled, Two Men and a Truck says you can count on that move happening unless "your local… franchise has called to cancel or postpone your move."
Moving truck rental services like Penske are also still operating. Penske says it's "monitoring developments related to coronavirus closely" and is taking extra steps to sanitize facilities, vehicles, equipment, and any additional touchpoints.
If your local moving company has shut down operations, talk with a service representative about steps to reschedule your move. If your move is canceled, ask the moving company about their refund policy.
Can I get a refund if I postpone my move?
With most companies, you're allowed to cancel or postpone your move without facing any penalties if you give them a few days' notice. Check your confirmation email for information about cancelations. If you can't find what you need there, give your moving company a call.
Just know, if you put down a deposit to secure your Moving Day, you might not be able to get that back. Companies may have temporarily changed their refund policies due to COVID-19, so call and check.
What if I have to move long-distance?
If you have to fly for your move, strongly consider postponing it. Lots of big airlines are canceling flights and offering refunds or flight credits. Some reports say airlines are planning for total shutdowns in an effort to keep people off planes and stop the disease's spread.
Try to stay off planes if you can. If you can't cancel your move, consider renting and driving a moving truck instead. We know — that's a much longer trip. But this way, you can sanitize your truck and limit your public interactions, all while successfully completing your move!
I can't postpone my move — what should I do?
If moving is an absolute must, take extra steps to make sure you're putting your health and safety first. First, follow the CDC's guidelines on ways you can prepare for the spread of COVID-19. Then, add a few extra moving-specific tasks to your list.
Here are some essential coronavirus moving tips: 
See what your moving company is doing to stop the spread: Ask your moving company if they're sanitizing their trucks and equipment. Ask them if workers are required to wear gloves or carry alcohol-based hand sanitizer.
Request a video consultation instead of an on-site one: If you need a moving quote, ask your moving company to survey your home virtually on a video call or with pictures over email.
Protect yourself: If you have access to face masks, gloves, and hand sanitizer, keep those supplies on hand.
Deep clean your space: Using alcohol-based wipes and cleaners, wipe down all surfaces and touchpoints that you, your family, and movers will come across.
Prepare your rental moving truck: Chances are the rental company wiped down their trucks before handing you the keys. But to be safe, deep clean it yourself.
Sanitize your moving supplies: How many times have you touched that tape dispenser or Sharpie? What about your hand truck? Make sure you're wiping down all equipment you're using during the moving process.
Stay away from used or recycled moving boxes: Did you know that the coronavirus can live on cardboard for up to 24 hours? That said, stay away from used moving boxes. If you can, buy new moving boxes instead.
Stay attuned to your own health: You're responsible for your health. If you feel any sickness coming on, try to postpone your move and stay at home. Go to your doctor if you start to display COVID-19 symptoms.
Avoid handshake greetings and settle for a friendly wave instead: Make sure to limit all personal contact and maintain six feet of separation between you and your movers.
---
Everything for your move, all in one place
Curate your personalized moving checklist, set up TV & Internet, and more with a free MYMOVE account.
Save on your move and tackle upcoming to-dos with your free MYMOVE account.