Can Coronavirus Live on Mail? All of Your Questions, Answered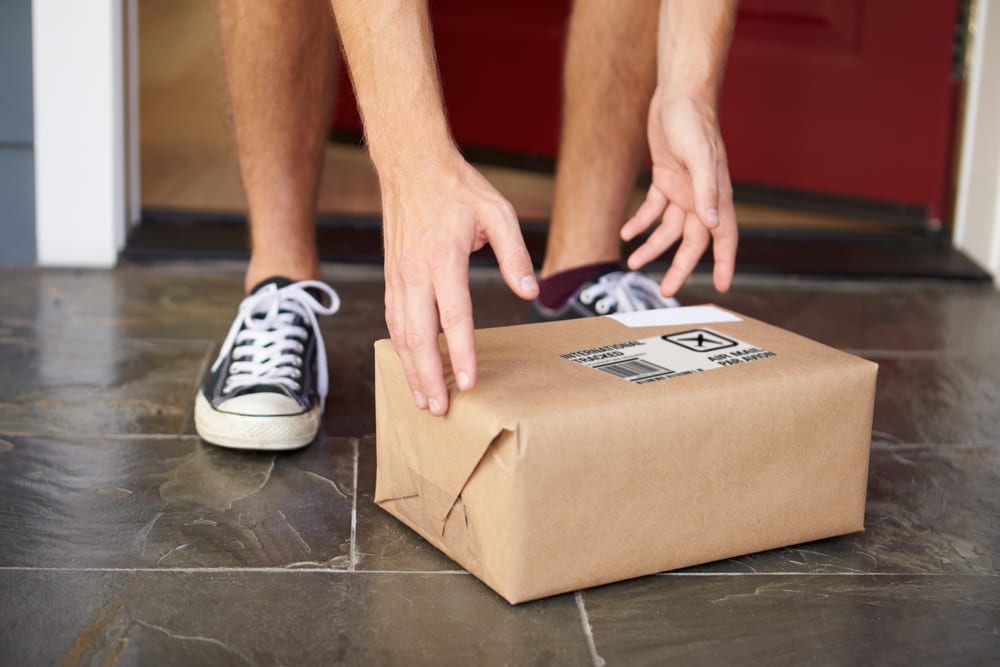 As May slowly fades to June, the coronavirus pandemic is still very much in effect, with nearly 1.6 million cases worldwide. COVID-19 closed schools and governments, sending most of the U.S. into a state of lock-down.

During the rampant spread of the coronavirus, mail became even more important. When the world ground to a halt, we developed a greater dependency on mail and shipping services for all of our essential and daily needs. Thanks to coronavirus, the Digital Age has also become the Delivery Age, introducing an all-new worry for many Americans.

[deals-hub-ad]

Can COVID-19 live on mail? And what are U.S. postal and shipping providers doing to help mail during coronavirus? Here are all of your coronavirus mail questions, answered.
Can coronavirus live on mail?
The novel coronavirus spreads from person to person through our germs in the air. You can also transfer the virus by touching an infected surface, which has caused serious alarm for millions of Americans who now find themselves wondering whether the daily mail delivery is safe for handling. Some materials like metal, glass, and ceramics can all remain contaminated for up to five days.
Paper, including your mail and newspaper subscriptions, is more of a grey area. The Centers for Disease Control and Prevention (CDC) reports that mail is "unlikely" to spread from domestic or international mail and packaging. Even though you can easily spread the virus by touch, mail has not been shown to encourage active transfer. Certain paper fibers have been shown to repel coronavirus far faster than others who almost seem to absorb it. Meanwhile, cardboard shipping boxes have been shown to only carry the virus for 24 hours, making USPS®, UPS, and Amazon appear as more attractive options.
How to disinfect your mail from COVID-19, step by step
Your best defense is a clean, healthy, and disinfected home during COVID-19. This includes disinfecting your mail when it comes into your residence so you can better protect your family from coronavirus.
Step 1: Wash your hands thoroughly and continuously.
One of the best things you can do to protect against coronavirus mail contamination is to constantly wash your hands. Use warm, soapy water and scrub your hands for at least 20 seconds. That will help kill off the virus and keep it from spreading into your home.
Step 2: Cover yourself appropriately.
You can minimize the contact you make with your mail. Rubber gloves are an effective way to protect your skin, and they are easily removable for quick, safe disposal. Disposable gloves are the most convenient, but you can also use reusable gloves as long as you carefully wash them afterward with warm water and soap.
Step 3: Disinfect your mail.
Clorox Wipes and Lysol Spray have been hard to come by with high demand, but there are also homemade solutions of water and bleach that you can use to kill coronavirus on mail. The Environmental Protection Agency has a list of approved coronavirus disinfectants that you can use to wipe everything down and kill off any lingering coronavirus on mail.
Step 4: Dispose of all trash immediately.
Once you are through with your mail, be sure to dispose of it appropriately. COVID-19 can survive on cardboard and paper, putting you at risk, so it is best to remove it from your home immediately.
Step 5: Keep a clean home.
Cleanliness will help you reduce your chances of coronavirus on your mail and in your home. Use your disinfectant faithfully, and do your laundry.  Regular laundry can help you stay virus-free by eliminating the presence of pathogens in the fibers of your clothes.
What precautions are mail carriers and package delivery workers taking to stop the spread of coronavirus?
What the USPS® is doing: 
USPS has significantly altered employee procedures in order to better protect American citizens nationwide. All employees are required to follow local and state directives regarding the use of a cloth mask or other face covering, as well as anywhere in violation of social distancing guidelines. Employees must defer to CDC guidelines for the ultimate direction on how to protect themselves and their colleagues when handling coronavirus mail.
What Amazon is doing:
Since the start of the coronavirus pandemic, Amazon has hired more staff and temporarily increased pay. It has invested over $800 million in coronavirus safety measures within just the first six months of 2020. Amazon is also limiting human contact during grocery and other personal deliveries through unattended delivery options.
What UPS is doing:
UPS also remains in operation wherever possible, following the CDC and World Health Organization (WHO) guidelines to prevent the spread of coronavirus on mail. Their website claims that UPS shipping times have been largely unaffected by the pandemic, with customers still receiving timely deliveries. Online tracking abilities are still available with updates in real-time, and your UPS My Choice account is equipped to handle specific instructions for your delivery, such as where to leave your packages.
Is the Post Office™ open during the coronavirus?
The post office remains in operation to deliver mail even at the height of the pandemic. They continue to follow CDC guidelines for mail handling and delivery, explaining that the transfer of coronavirus on mail is unlikely given reports from the CDC and the United States Surgeon General.
USPS explains in its Coronavirus Updates to expect changes to normal delivery schedules. Certain products may take more time to ship, and USPS is using modified Signature Services procedures for the safety of its employees and customers. USPS also warns that limited availability for both employees and their transportation is impacting delivery time. That affects your local post office hours, too, so it's best to check if they're open before you head out. USPS provides its PO Locator tool and Service Alerts with live updates to its hours and operation.
The bottom line
Despite ongoing studies and testing, the novel coronavirus still remains a mystery. Experts don't think that coronavirus on mail is a significant risk for American homes nationwide, but shipping procedures from providers like USPS, UPS, and Amazon have all been increased in case. Regardless, it's always best to exercise regular hygiene habits and wash your hands constantly. Rubber gloves and disinfectant can help you avoid the transfer of coronavirus, so you can still conduct your business without fear of disease.
Frequently asked questions
Is international mail being embargoed or quarantined?
Although some countries have decided to stop the transfer of international mail, the United States Postal Service is not embargoing incoming mail and will continue to accept your international mail. This has created an issue with U.S. customers losing their packages overseas, with some governments no longer processing or distributing their incoming mail. To help, USPS has changed its procedures to allow you to file a claim much sooner if your package is not reported delivered or return-to-sender after 30 days of shipment.
Amazon notes that its air travel has been limited by the coronavirus, so deliveries have been taking longer, but the site is doing its best to update the latest delivery times. UPS is also following the same procedures through its free online UPS My Choice portal.
I moved during COVID-19. How do I forward my mail to my new address?
Despite the disruption that the coronavirus has caused USPS®, the procedure for forwarding your mail remains the same. USPS® reports that it will begin forwarding your mail within just three to seven days of your completed request.
To change your address, visit the USPS® website and complete your form in minutes online. You can also visit your local post office or mail a printed form.
I missed mail during coronavirus. How do I track my missing packages?
You can use your smartphone, computer, or tablet to track your missing mail and packages in seconds with easy online USPS® tracking. USPS® is also extending its hold times, so you don't lose your mail in case things like construction or your settlement delay your move.
My packages are taking a long time to get to me. Why are some Amazon items taking longer to ship?
Wild demand relegated Amazon 2-day delivery to a distant memory, as desperate shoppers holed up in their homes look to Prime to solve their shopping needs. Amazon notably began prioritizing basic essentials over non-essential items, and the shift in delivery procedure caused wait times to stretch into weeks and even months for some items.
By mid-May 2020, however, delivery times began to return normal with Amazon's signature Prime delivery coming back in play.