The 10 Secret Ingredients Needed to Find a Buyer for Your Home Fast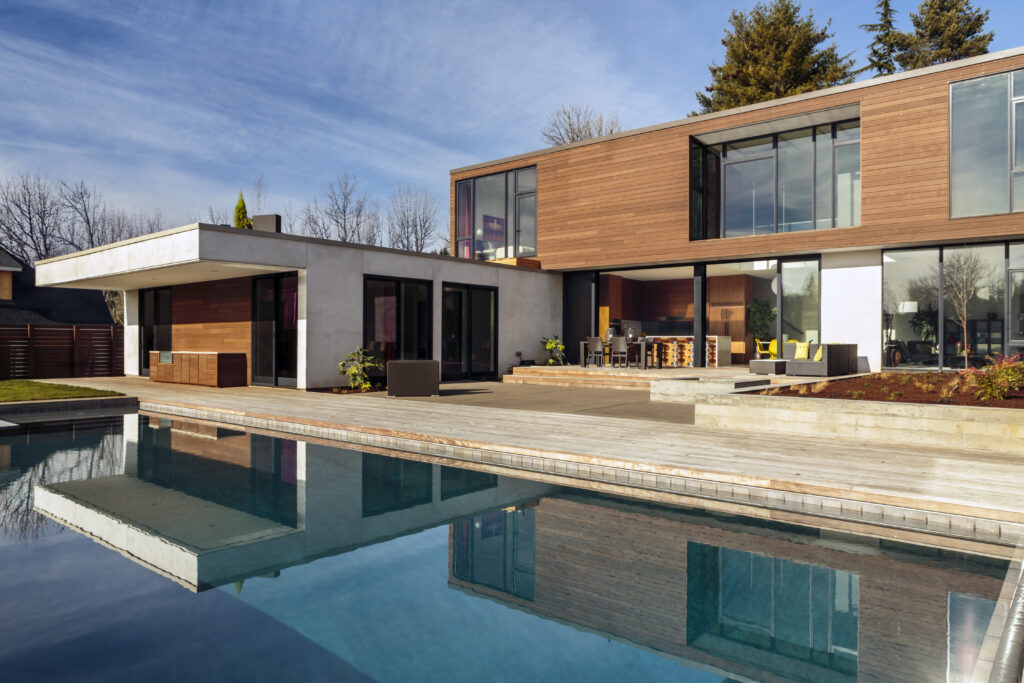 Sometimes you need to move in a hurry. Whether you have to relocate for a new job, want to get the kids entrenched in a school district before the new year starts, or just have the opportunity to take the adventure of a life time, there's no time to waste.

[deals-hub-ad]

Regardless of the reason, your real estate needs are going to be different than someone who is able wait for the perfect offer to come along. Luckily, there are a few things you can do to make your listing stand out from the crowd.

Read these 10 Secret Ingredients Needed to Find A Buyer for Your Home Fast to see how you can bring buyers to your home in droves. With any luck, and the help of these tips, you'll see a sold sign on your lawn before you can tackle any packing.
1. Hire An Experienced Real Estate Agent
Now that the real estate market is so internet-based, a lot of people feel that they can handle the sale of their home without professional help. Why pay for a service when there are so many free websites at your disposal, right? While those websites do give you a considerable amount of exposure, hiring a real estate agent will help you to tailor that traffic into only interacting with individuals who are ready to buy your home immediately.
Agents have access to databases that will deliver your listing straight to buyers who are looking for homes similar to yours. They also have the ability to host events such as  Brokers' Opens, which allow agents to preview a property for their clients and provide feedback on its condition, and Open Houses, during which people from your surrounding area can come view the property.
They also have the opportunity to vet potential buyers for you. Since agents have multitudes of experience with sale contracts, they can help you from getting in over your head during the course of the transaction by walking you through inspections, negotiations, etc.
2. Take Phenomenal Promotional Photos
Great photos are absolutely key to catching the eye of multiple buyers. Since most people start their home search online, photographs are often the way that they choose which listings to view – and conversely which ones to skip over.
Normally, your real estate agent will take the photos as part of the marketing plan for your property. In the event that you are not using a real estate agent, or they are unable to take the photos for you, reach out to a professional photographer for help. Those who need to keep to a tight budget should also consider finding a student photographer.
Make sure to schedule your photo shoot on a nice day. You want to let as much natural light flood the space as possible. Clear the rooms of any clutter before starting to take photos and give them a thorough scrub down. Stage the space so that its purpose is clear and don't hesitate to take multiple shots from multiple angles, just in case.
3. Give Your Home Tons of Marketing Exposure
The most important step toward selling any home is letting people know that it's available for sale. This step becomes doubly important if you need to find a buyer right away. The more people that know your home is on the market, the greater the chance will be that someone will submit an offer. You should be all but shouting it from the rooftops. Ask your real estate agent about his or her marketing strategy. It should have three prongs:
In-Person: accounts for information given at showings and events  Broker's Open's or Open Houses
In-Print: encompasses anything from letter and mailing campaigns, front lawn signage, and highlight sheets left to provide information during showings
Digital: consists of social media, multiple listing websites, and blogging
Don't forget that you can also take an active role in the marketing of your home. While you shouldn't create any true promotional marketing materials since they may be subject  to legal guidelines, word of mouth is a perfect tool. Reach out to family and friends about your impending move. You never know which of your connections might know someone who is looking to buy right away.
4. List At The Right Price For The Market
The sale price of their home is a sticking point for many sellers. Understandably so. You've bought your home at a certain price and you would like a return on that investment. Not to mention all of the blood, sweat, and tears that you've put into the property over the years through home improvement projects. However, when it actually comes time to sell your home, you need to let go of these thoughts and try to focus on your home's value within the current market, especially if you need to sell fast.
When buyers search for homes, they look in a certain price range. They are given short write-ups for all of the available listings in that price range and those are what they'll use to decide which homes to book for a showing. As a seller, these write-ups are your competition.
If you price your home over what it is worth in the current market, you are setting yourself up to be passed over by buyers for other options that may offer a better value for the same amount. However, if you price your home correctly, buyers will be able to hone in on what your home has to offer.
5. Have Picturesque Curb Appeal
Ah, curb appeal. It's mentioned in every home selling guide for a reason. It is the absolute first chance that you have to be able to "wow" a prospective buyer with your property. Sometimes, if the buyer doesn't like what they see, it's the only chance. On the other hand, if a home's curb appeal is particular cute, it might be enough to make someone who is just passing by want to take a closer look.
The average buyer forms an opinion on a property within the first 8 seconds of seeing it. You need to make those seconds work toward your advantage. Like a date or job interview, a bad first impression is not easy to change.
You can make sure that your curb appeal is dressed to impress by keeping your lawn meticulously maintained, investing in choice landscaping, creating a clear path into the home from the street, and providing lighting to accommodate late night viewings. You should also consider sprucing up your home's entryway – door, welcome mat, mailbox – for a bigger impact.
6. Get Your Home In Turn-Key Condition
In real estate lingo, "turn-key condition" means that no major improvements need to be made to the home in order for it to be livable. Not only will  your home in this condition keep your comfortable while you wait for an offer to come in, but it is one of the easiest ways to ensure that your home appeals to the widest possible audience
. Think about it: It takes a very special type of buyer to be able to handle huge renovation projects. You would need to wait for someone who has the knowledge, connections, and income to be interested in your property, which might take a while. If you take care of these problems beforehand, you open yourself up to receiving interest from a much more diverse group of individuals.
Here's what you can do: Take care of all those small, household projects you've been putting off forever. Make sure all the lights turn on, verify that your heating and air conditioning system is functioning. A cohesive interior design is also helpful when listing your home. The goal is to have prospective buyers leave a showing feeling like they could move into the property tomorrow if they wanted.
7. Implement Modern Updates
Anyone who's seen a home improvement show knows that buyers love modern updates. Whether it's a kitchen with granite countertops or a master bathroom that looks like an indoor oasis, giving your home a little modern flare is a guaranteed way to get potential buyers excited about your property.
However, when it comes to updates, balance is key. You want to focus on projects that will drive traffic to your home, but won't cost too much. According to Remodeling.com's 2014 Cost VS Value Report, kitchen remodels, bathroom remodels, and basement remodels topped the list for offering the biggest return on investment. Deck additions and the installation of a backup power generator were close behind.
When you're making these updates, think small. Don't put thousands of dollars into an update unless you're going to get a chance to appreciate your hard work. Go for middle-of-the-road, neutral selections that will be universally appealing. A new stainless steel appliance package can make an old kitchen shine and, when bought on sale, won't break the bank. The addition of a  double sink in the master bath will garner approval without you needing to gut the space.
8. Keep Your Schedule Flexible
Once your home is on the market, it will be time to start scheduling showings, or appointments where people walk through your home in order to get a better feel for the space. Sellers are usually asked to leave their homes during these appointments, so that they do not accidentally influence opinions of the property.
In order to sell you home as soon as possible, you should aim to accommodate as many showings as you can, even if it means changing plans at a moment's notice. Since most people work from 9-5, the majority of showings take place during evenings and on the weekends. While you'll likely receive advance notice on most of them, there is a chance that you could get a phone call asking you to leave immediately because a potential buyer spontaneously decided to add your listing onto their tour. It would be easy to refuse such a request, but resist the urge. After all, how can anyone submit an offer on a home that they haven't seen?
There are some things that you can do to prepare yourself to get out the door in a hurry. Invest in solid-colored storage solutions that will give you a place to put odds and ends that you want left out. Keep a bag of toys in the car to help entertain the kids. Deep clean on your time off, so you only have to give the space a last-minute spruce before you leave.
9. Create A Homey Environment
We talk a lot about the importance of staging your home  for resale on Freshome, but it's for a reason. On average, a buyer will view a home twice before deciding to submit an offer. Each of those showings will only last about a half an hour. Since that isn't a lot of time, you need to make potential buyers feel at home in your property as quickly as possible.
Do your best to create an environment that is homey, yet universally appealing. Paint the walls in warm, neutral tones, arrange the furniture in groupings that promote seated conversation, and remove any personal items from view. If you want to take things a step further, don't hesitate to add an inviting scent to the air – light a clean-scented candle or simmer some warm spices in a pot on the stove an hour beforehand.
There are also a few things you should avoid if you want the best chance at receiving an offer. A home that looks "lived-in" can be a turnoff, so make sure that you spruce up before heading out the door. On the flip side, it can be hard for buyers to visualize themselves in the home if there's not enough furniture. Try to leave out just enough for the buyers to get a feel of how to use each space.
10. Be Willing To Compromise
It goes without saying that selling your home is a negotiation. From the purchase price, to the settlement date, right down to which appliances you leave behind when you move, every decision will be up for discussion. Your transaction will go a lot smoother – and much more expediently – if you are willing to engage in a little give-and-take.
Keep in mind that very time you try to renegotiate a facet of the contract you give the buyers opportunity to walk away from the sale. (Of course, you also have that option on your end.) If you have a sticking point on which you are unwilling to compromise, make sure it is so important to you that you accept the possibly of the sale falling apart.
Our best advice is to prioritize your needs. If you absolutely must move before the start of the new school year, get ready to give your buyers some financial incentive for sticking to your ironclad timeframe. If you have a strict bottom line to meet monetarily, be flexible when it comes the buyers' other requests.
Once the decision to sell a home has been reached, it's only natural to want to find a buyer as soon as possible. Luckily, there are a few things you can do to help expedite the process. By making sure that your property is priced right, is given excellent marketing exposure, and shows like a model home, you can set yourself up to receive multiple offers. Follow these tips and get ready to start packing!
Real Estate Agents, what techniques do you use to ensure properties sell fast? Homeowners, what questions do you have about the home selling process?