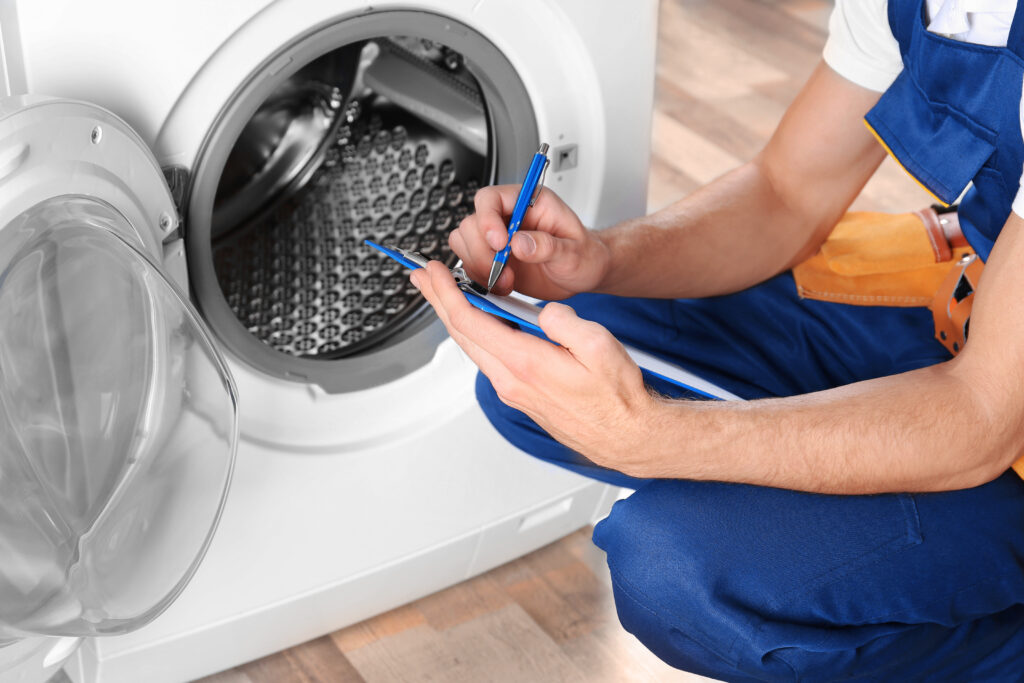 Understanding home warranties
When you buy a home, it's one of the biggest investments you'll likely make in life. Being so, homeowners insurance is a must to protect the property, but what about home warranties? What is a home warranty, and do you need one?
Home warranties are annual service contracts that provide coverage for a home's appliances and systems. With one in place, you simply call the company, file a claim, and pay a small service fee when something breaks. Then, the company assesses the problem and, if eligible, they replace or repair it without any further money out-of-pocket.
Home warranties can grant homeowners some peace of mind, but it's also important to understand where the coverage ends. They are only helpful when you properly maintain all covered systems and appliances, as problems due to neglect or misuse are not covered. Here's a closer look at home warranties and how they work so you can decide if one is right for you.
Does the buyer or the seller pay for the home warranty?
The owner of a home pays for the home warranty service contract, so that will fall on the buyer in the long-term. However, a seller may purchase a home warranty that is passed over to the buyer along with the property. In this case, the responsibility to continue with the home warranty will be on the buyer when it is time to renew the contract. Home warranties have been found to help homes sell quicker, and at a higher price, so they appeal to many sellers.
How much does a home warranty typically cost?
According to Realtor.com, a home warranty plan with basic coverage starts at about $300 and goes up to around $600 for a comprehensive plan. Often, you can get the best deal (most comprehensive coverage at the lowest price) if you sign up for a home warranty when you are buying a home. You may also be able to save by building your coverage plan based on the systems and appliances you want to cover, and leaving out those that can forgo coverage.
How does a home warranty work?
A home warranty contract typically lasts for one year and covers repairs and replacements for a selection of systems and appliances in your home. When you sign up, you can usually pay for the year upfront or can split the amount into 12 monthly payments. If you run into a problem with a covered appliance or system, you can contact the company to file a claim. You will usually need to pay a service fee, and then a service person will come out to assess the problem. If your claim is approved, the company will either repair or replace the appliance or system to get it back in working order.
What does a home warranty cover?
Home warranties cover the main components of a home's systems and appliances, typically including:
Central heating ventilation and air conditioning systems
Hot water heaters
Plumbing
Electrical
Washers
Dryers
Refrigerators
Stoves
Oven
Built-in microwaves
Garbage disposals
Add-on coverage is sometimes available for pools, second refrigerators, spas, pumps, corrections of building code violations, removal of old appliances or systems, and more. Note that home warranties only cover eligible appliances and systems from failures due to normal use and wear-and-tear.
What isn't normally covered under a home warranty?
Home warranties typically don't cover the following:
Cosmetic damage
Failures due to the misuse or neglect of a system or appliance
Damage due to events that are covered under a homeowners insurance policy
If replacing a system or appliance requires additional modifications or changes due to changes in size or building codes, the modifications and changes are not usually covered
Secondary damages from a covered loss are not covered.
Most plans also will not cover pre-existing conditions (systems and appliances that are broken before you sign the warranty contract)
Damage from pets
Damage due to improper installations
Issues covered by a manufacturer's warranty
If I file a claim with my home warranty company, can they deny payment?
Home warranty companies do reserve the right to deny claims for reasons outlined in their contracts. Generally, you are required to perform the regular maintenance that an appliance or home system requires. If your claim can be traced back to neglect of proper maintenance, care, or use, the company can deny it.  If your claim is denied, that doesn't have to be the end of the story. You can file an appeal to ask the company to further consider your case.
Home warranty pros and cons
Pros
Save money on surprise home repairs and replacements
Can offer high ROI for older homes
Monthly costs are relatively low
Peace of mind that your home's systems and appliances are protected
Cons
May be an unnecessary cost if your appliances are under a manufacturer's warranty and your home is new
Service fees apply per claim
Pre-existing conditions are not covered
Many exclusions apply, coverage only applies to not-at-fault failures
The bottom line
Home warranties can offer peace of mind and coverage that fills in the gaps between warranties from manufacturers and homeowner's insurance. Even if you take good care of your home's systems and appliances, there is still a good chance they will have problems sooner or later. If that happens and you have a home warranty, you can simply call up your provider and have them fix it with little money out-of-pocket. However, if your home and appliances are all brand new, you may want to wait two or three years to ensure you get value out of the coverage.
Frequently asked questions
Is it worth having a home warranty?
Whether a home warranty is worth the investment will vary from one situation to the next. The main factors to consider are the age of your home, the manufacturer's warranties you have in place, the costs of the home warranty, and the likelihood of your appliances or systems to fail. When manufacturer's warranties run out, and things begin to malfunction from normal usage,  you need more repairs and replacements which provide a larger return on investment. Being so, the value of a home warranty often increases as a home's age increases.
Which is the best home warranty company?
The best home warranty company depends on several factors. Look for a reputable company that provides the coverage you need, competitive pricing, and has a good track record with past clients. It's a good idea to check with the Better Business Bureau and online reviews to ensure the company's past customers are happy with the coverage and service. Look out for reviews on how the company handles claims, as that will be important if something does fail on you.
How much should I pay for a home warranty?
With the average home warranty costs ranging from $300 to $600 per year, the monthly cost breaks down to about $25 to $50. The more at-risk your home's systems and appliances are, the more comprehensive plan you should consider. To help you decide if coverage will make sense for your current situation, consider if any of your systems or appliances are uncovered and at high-risk of failure in the coming year. Then, compare the amount you will pay with and without a home warranty contract to determine if coverage is worth it.