HSA Home Warranty Reviews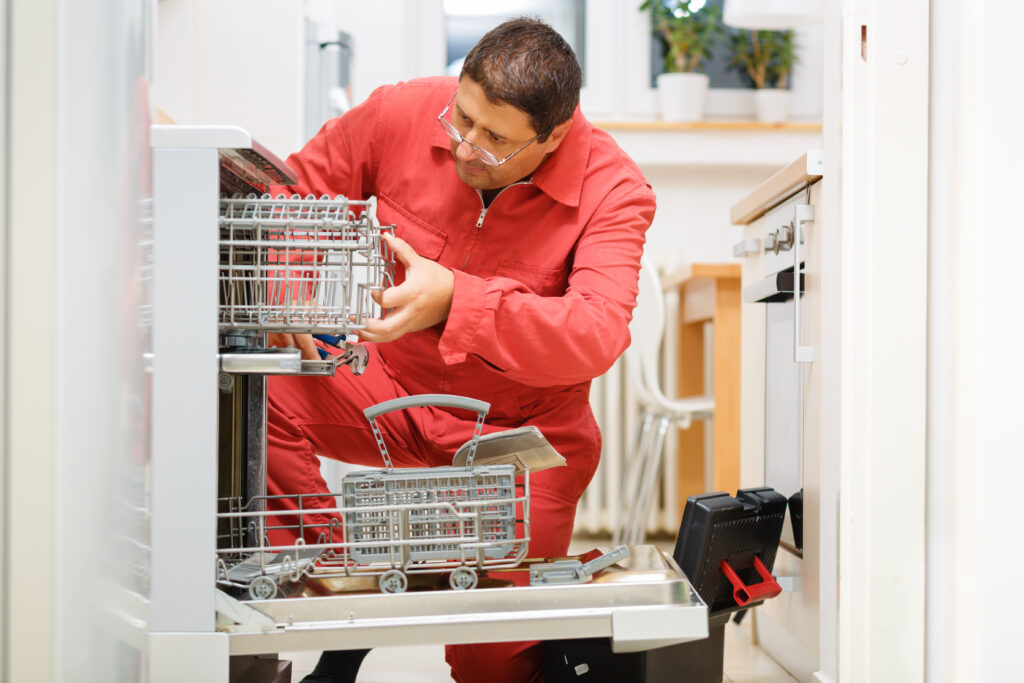 A home warranty is an agreement that promises to cover the homeowner against damages to home systems and appliances. Placing your home's appliances and systems under warranty can spare you out-of-pocket expenses that result from unexpected breakdowns and repairs.

Home Security of America (HSA) was founded in 1984 by its current CEO, Robert Lehman. In a 2009 interview, Robert indicated that he didn't set out to be a low-priced leader, but to offer the very best products and services in the industry. Today, the company is headquartered in Cross Plains, Wisconsin, and offers home warranty coverage plans in these 25 states:

[deals-hub-ad]
Alaska
Connecticut
Delaware
Georgia
Illinois
Indiana
Iowa
Kansas
Kentucky
Maryland
Massachusetts
Michigan
Minnesota
Missouri
Montana
New Jersey
New York
North Carolina
North Dakota
Pennsylvania
Rhode Island
South Carolina
Tennessee
Virginia
Wisconsin
HSA Home Warranty at a glance
Plan options: Basic plan and upgrade plan
Length of contract: One year
Offers services in 25 states
Prices start at $505 per year
Service fees: $75–$100
Length of work guarantee: 30 Days
BBB accredited? Yes
BBB customer rating: B
How HSA compares
HSA pros and cons
Pros
Cons

35+ years of experience
Basic plan coverage protects major home appliances and systems
Easy to get a quote

Clients cannot choose their preferred contractor
The service is unavailable in some states
Online reviews are mixed
A deeper look at HSA Home Warranty
HSA offers 2 Plans:
Plan 1: Basic Plan
What does it cost?
HSA Home Warranty's standard plan starts at $505 per year. However, prices vary from one state to another, so be sure to check in with your local HSA rep for accurate pricing information. Clients also have the choice of taking a higher deductible to reduce the annual fees.
What does it cover?
Systems
Appliances

Cooling systems and accompanying ductwork
Electrical systems and lighting fixtures
Fans
Heating systems and their ductwork
Plumbing systems including main lines, faucets, toilets, and bathtubs
Septic systems
Thermostats
Water heaters

Alarms
Dishwashers
Microwave ovens
Ovens
Refrigerators
Plan 2: Upgrade Plan
What does it cost?
The upgrade plan has an annual fee of around $149. Be sure to confirm the price in your state with your local HSA rep.
What does it cover?
This plan covers everything under the basic plan but provides coverage for certain components of individual appliances. Clients who take up the upgrade plan are covered for issues such as code violations or improper installation on existing appliances and systems.
Systems
Appliances

Central heating system
Central air system
Burglar, smoke and fire alarms
Plumbing system

Refrigerators
Trash compactor
Dishwasher
Built-in microwave
Oven/range
Clothes washer and dryer
Apart from the above, the upgrade plan covers:
Crane charges for roof and rooftop AC repair
Modification charges
Regional permits
Removal and/or disposal of equipment or replaced parts
Improper installations, modifications and repairs
Additional optional coverage
HSA Home Warranty offers additional coverage on such things as:
Does HSA have coverage limits?
HSA Home Warranty does not cover pre-existing deficiencies or defects if the parts are not in working order on the date the coverage commences. The company also does not provide coverage against abuse, acts of God, accidents, damages caused by power shortage or failure, fire, freezing, fungus, lightning, mold, sediment and chemical build-up, or water damage.
HSA Home Warranty pays up to a maximum of $5,000 per system and $25,000 total for repair or replacement costs, but lower limits or exclusion apply to certain systems. Clients are responsible for expenses such as costs involved in accessing covered equipment apart from ductwork and plumbing systems. This means that they will incur the costs involved in moving obstructions such as cabinets, systems, floor coverings, and so on.
HSA Home Warranty reviews
HSA Home Warranty is BBB-accredited since 2002. On the site, the company has an average rating of three stars out of five and a total of 5,938 customer reviews.
Compared to its competitors, HSA Home Warranty earned mixed reviews. Most people are impressed by the company's knowledgeable repair staff and timely reimbursements, while others have had issues with their coverage and repair times. Some clients were impressed that the company responded within 24 hours of being contacted and that the contractors were very professional. Other clients were also impressed by the company's responsive claim portal that is easy to use. A few, however, are disappointed that some of the issues their systems or appliances had were not covered. Other clients were disappointed by how long hold times while on call.
When taking up a home warranty HSA coverage, carefully go through the fine print to understand what is covered and what is not to help you avoid frustrations or disappointments in the future.
The bottom line
Having been around for over 35 years, HSA Home Warranty is a well-established home warranty service provider. The company's home warranty plans have great features and benefits. Although its services are not available in all states, HSA Home Warranty garnered a good reputation in its service areas due to its exemplary customer service and knowledgeable technicians. Their good reputation can largely be attributed to their knowledgeable staff and timely reimbursements. Finally, while considering HSA services, be sure to confirm specific coverage plan prices in your state before committing to any coverage.
Frequently asked questions
How does HSA home warranty work?
HSA Home Warranty's process is pretty simple and straightforward. If your appliance or systems breaks down, you contact the company at 1-800-367-1448 or place your repair request online. HSA Home Warranty will then assign a local service technician, who will call you and schedule an appointment. If the problem is covered under your home warranty, HSA Home Warranty offsets the charges for replacing or repairing it, and you pay only the service fee
What does an HSA home warranty cover?
What is covered under your plan will depend partly on where you live. The plan covers items such as HVAC systems, kitchen appliances, clothes washers and dryers, plumbing, and electrical systems, but the specifics vary by state. We advise that you get in touch with the company for updated information on what each of their plans cover.
Can I cancel my HSA Home Warranty?
HSA Home Warranty's policies are non-cancelable unless:
The contract is based on fraud or misrepresentation of facts
The applicant does not pay the contract fees
If the coverage was meant to cover the listing period and the listing expired or is withdrawn