3 Best Replacement Window Brands of 2023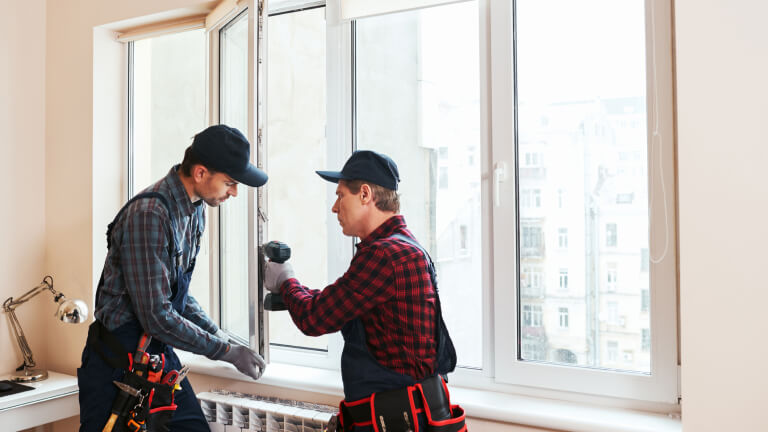 If you're looking for new replacement windows, there are a lot of factors to consider before deciding which is the best window brand for you. What do you value most when it comes to replacement windows? Here are some of the questions you should answer before purchasing:
What is your budget?
What style of replacement windows do you like?
Do you want energy-efficient windows?
What type of frames do you need?
What warranty options are available?
Do you need your replacement windows professionally installed?
This deep dive into the three best replacement window brands of 2021 considers all of these factors in order to help you decide which replacement windows are right for you.
The 3 best replacement window brands
Pella Windows

If you value high-quality, energy-efficient windows backed by years of experience, then Pella is a great option for you. The company has been around for nearly 100 years and is a true leader in window innovation. Additionally, they offer an energy-efficient product line with "options that will meet or exceed ENERGY STARⓇ certifications in all 50 states." And no matter your favorite styles, colors, and materials, Pella offers the perfect replacement windows for you.
Pricing: The price of Pella windows depends on the style and material you choose. Double-hung windows from Pella cost between $118 and $355.
Andersen Windows
Andersen Windows is another best brand for several good reasons: they're long-lasting, energy-efficient, and low maintenance. You can trust that these replacement windows, which offer a modern style, will hold up well over time. Best of all, Andersen allows you to design your own replacement windows so you get a good match for your home.
Pricing: The design-your-own option will vary depending on the type of window you need, but the average replacement double-hung window from Andersen costs between $409 and $674.
Milgard Windows

If you're looking for high-quality replacement windows, Milgard is a brand you should consider. They earn high marks from customers for their quality work, durability, and diversity in designs. Most importantly, they have the experience, having been around for over 50 years. It solidifies their reputation as one of the top window manufacturers.
Pricing: The cost for Milgard double-hung replacement windows can range from $245 to $625, depending on the window size, the style series, and the glass thickness.
---
Window Warranties
Even with the best window brands, there is bound to be a defect from time to time. It is essential to consider the warranties offered when choosing a replacement window brand. Without a good warranty, you could lose hundreds of dollars to remove a bad window and then reinstall a new one.
Pella offers a variety of warranties on their products. One of the best offers is The Pella Care Guarantee, which "is available exclusively for replacement customers who purchase and install Pella products through their local Pella Window and Door Showrooms."
Andersen also offers a warranty on all of its products, and it can even be transferred if you sell your home. If/when you sell your home, you can transfer your warranty to the new owner with their exclusive Owner-to-Owner limited warranty.
Milgard warranty offerings are some of the best offered in the industry. You receive a full-lifetime warranty that's also fully transferable. It demonstrates their ability to stand behind their work long after they do it.
---
Window Replacement Process
Once you decide which is the best replacement window brand for you, next you'll have to find the right supplier/distributor to purchase them from. Some companies have local showrooms that sell their products. Another great option is to visit a home improvement store if you plan to purchase Lowes replacement windows or Home Depot windows.
After you have purchased the replacement windows, you'll then need to hire a qualified local installer to install the windows in your home. The companies often train their preferred contractors and dealers so that your replacement windows are installed quickly and perfectly. Before you hire anyone, be sure to search for them online so that you can read reviews from other customers.
---
The bottom line
When searching for the best replacement window brands, these three companies, Pella windows, Anderson windows, and Milgard windows, represent the top ones available. If you're looking for more efficient windows, be sure to check out a runner-up: Marvin windows. While these were our favorites, it is important to do research ahead of time-based on your needs, as this can help you select the right windows and the most reputable contractors to install them. In turn, you can enjoy the fresh look of your home with the comfort of knowing you had quality work done.
Frequently Asked Questions
Q:
What is the best brand of replacement windows?
A:
The best option for your home will differ depending on your budget and window needs. Consider costs, available styles, energy efficiency, frame types, warranties and professional installation options. While we listed the top three brands above, Marvin windows and Simonton windows are also brands you should consider.
Q:
How do I buy replacement windows?
A:
The best place to start is the company's website. They make it easy to purchase directly from them and often have contacts for qualified installers to install the replacement windows in your home.
Q:
Where can I buy replacement windows?
A:
In addition to purchasing online from the company's website, you can also go to your local home improvement store, such as Lowe's or Home Depot. These stores often sell the best window brands.
Sean Jackson contributed to this post