What to Do with a Bonus Room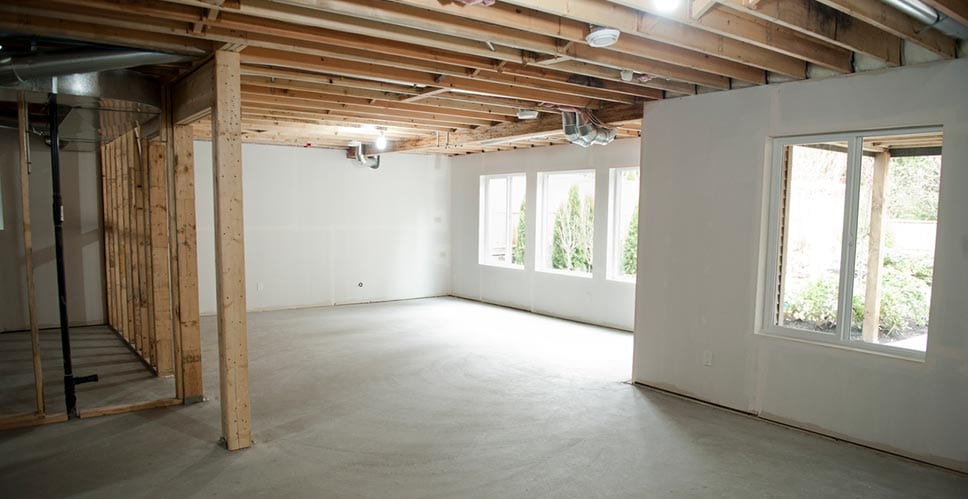 Many houses these days are built with a "bonus" room – extra space that's often described as an optional bedroom, office, or unfinished basement.
Others have formal dining or living rooms that just aren't useful for today's more casual families.
But what can you do with all that extra space, and how do you keep it from becoming a junk room?
MYMOVE has five ideas for how to put your bonus room to good use.
Note that prices are examples taken from Craigslist and websites of common retailers, and costs might vary widely depending on what features you're looking for.
Create a home gym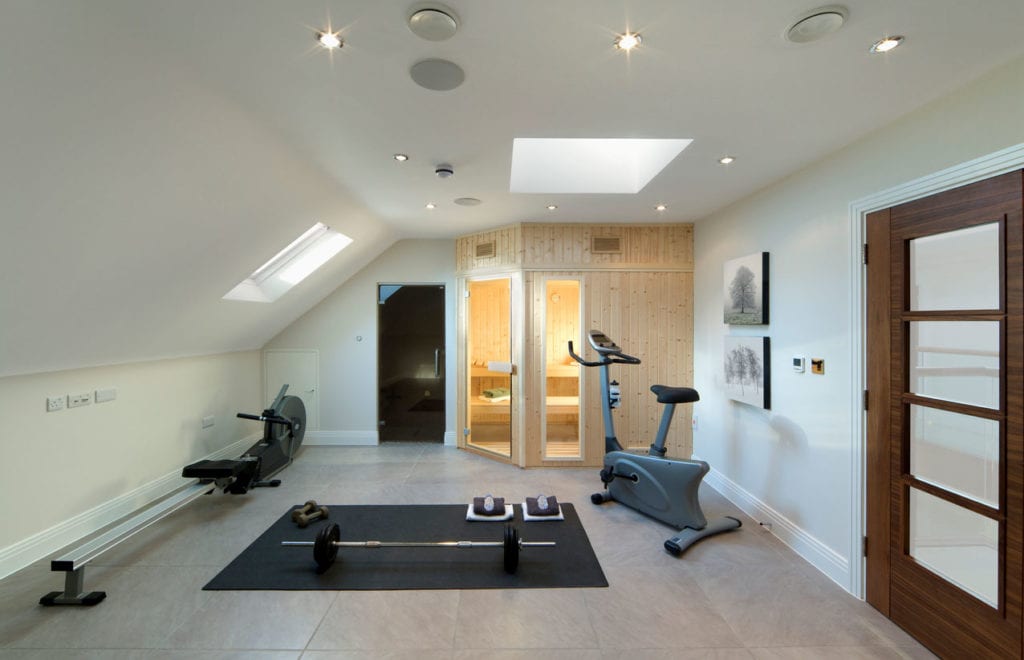 Ditch the $50 per month gym membership and buy some free weights, a treadmill, and set up a TV and yoga mat to follow along on some Pilates videos.
This doesn't have to be outrageously expensive – although it can get that way if you aren't shopping around.
You can find used gym equipment online through Craigslist or other resale sites, or search for deals on new items.
If you live near a Play It Again Sports store, you can often find great used exercise equipment at a fraction of the cost – no awkward Craigslist transaction required.
Here's a quick look at what a home gym might cost you.
| Equipment | Used Cost | New Cost |
| --- | --- | --- |
| Free weights with rack | $50 | $700 |
| Treadmill | $300 | $1,000 |
| Exercise Bike | $150 | $400 |
| Yoga Mat | (maybe not…) | $40 |
Add a playroom…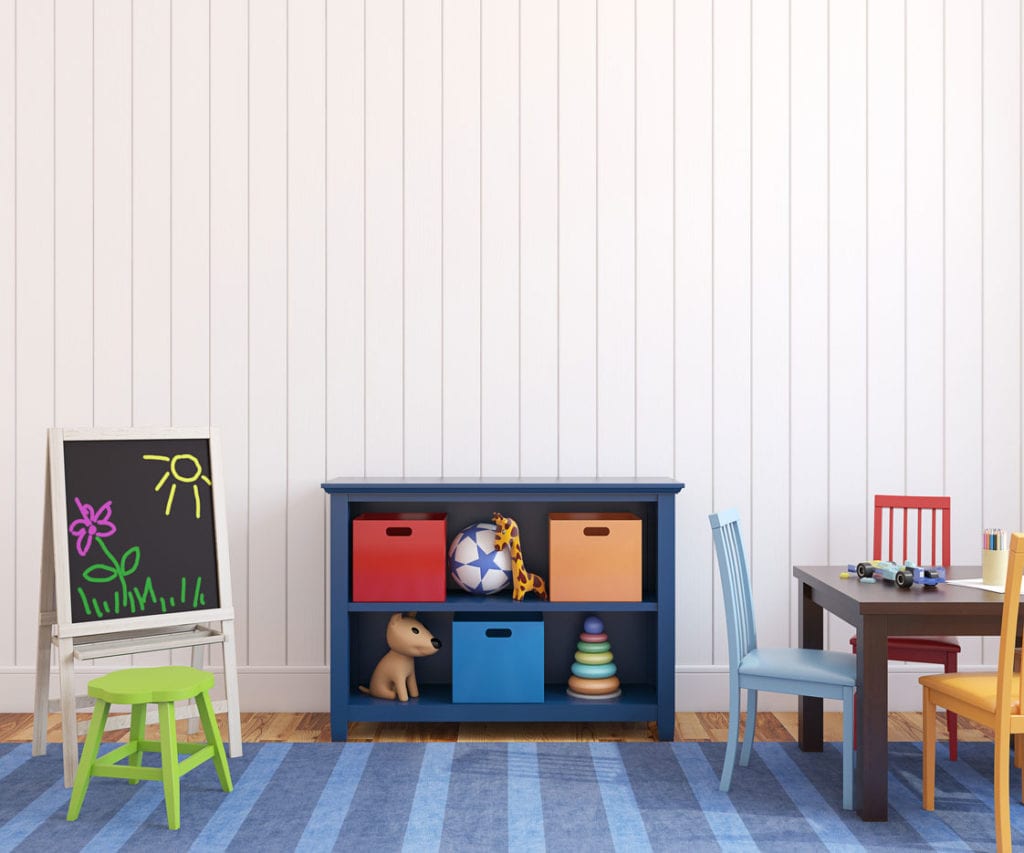 Whether you're in need of play space for the kids or the adults, a bonus room is a great place for toys.
For the kids, add in some baskets, bins, and shelves to house stuffed animals, books, toy cars, and those LEGOs that always end up under your bare feet.
If your kids are a little older, consider a TV with all their game consoles hooked up in one place (bonus: this gives you back your main TV and keeps the video games out of their bedrooms).
Add a layer of paint with some child-themed stenciling, or maybe try chalkboard paint to inspire creativity. The room will be fun to update over the years as your child grows up.
Lauren Fleming of American Freight Furniture says playrooms are more than just a good use of space.
"If your living room is on the smaller side or you just don't want to look at your children's piles of toys every day," she says, "converting a basement or other room that you don't need as desperately into a playroom will save your sanity when you don't have to look at kid clutter."
Costs of a playroom
| Equipment | Used Cost | New Cost |
| --- | --- | --- |
| Fabric baskets | $10 | $30 |
| Wooden toy box | $15 | $85 |
| Bookshelf | $50 | $100 |
| Kid's bean bag chair | $10 | $40 |
| Can of chalkboard paint (32oz) | N/A | $10 |
… or make it an adult game room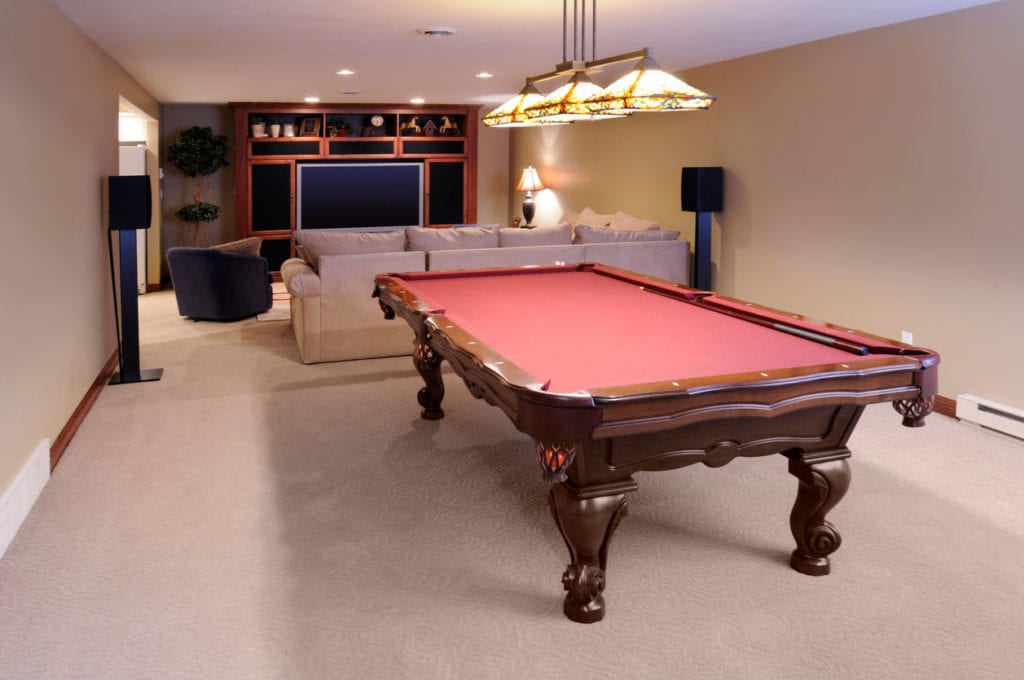 An adult game room would be a good place for a pool table, a poker table, a dart board, or maybe even some vintage video game arcade machines.
Add in a beer/wine fridge and a snack bar and you're ready to play.
Think of it as a man cave for the whole family. You can enjoy Sunday afternoons together watching the game and hop up for a round of pool during halftime.
Costs of a game room
| Equipment | Used Cost | New Cost |
| --- | --- | --- |
| Pool table | $500 | $800 |
| Poker table | $100 | $700 |
| Dart board | $25 | $60 |
| Vintage arcade games | $1,000 | N/A |
| Mini fridge | $70 | $200 |
Create your dream library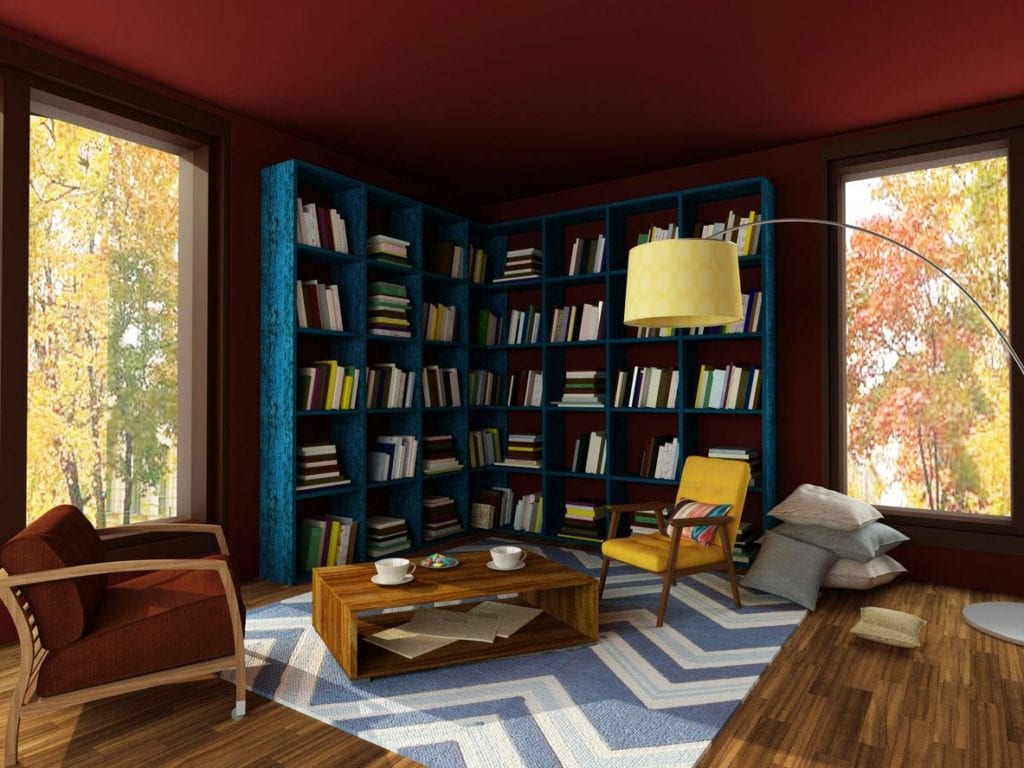 You have a Kindle and a Nook, but there's still nothing that makes you happier than walking in a bookstore. Sound familiar?
Maybe it's time to transform that extra room into your very own library and reading nook.
You can line one wall with two or three book shelves and stuff them full of used books from online sellers – or look for books at yard sales for the biggest discount.
On the opposite wall, add a couple of comfy chairs or bean bags and a reading lamp.
Add in a small table with a charging station for your e-readers and you'll be all set.
Costs of a library
| Equipment | Used Cost | New Cost |
| --- | --- | --- |
| Book shelf | $50 | $100 |
| Books – Hardback | $1 | $25 |
| Books – Paperback | $0.50 | $15 |
| Armchair | $60 | $250 |
| Charging station | $25 | $50 |
Give your hobbies room to grow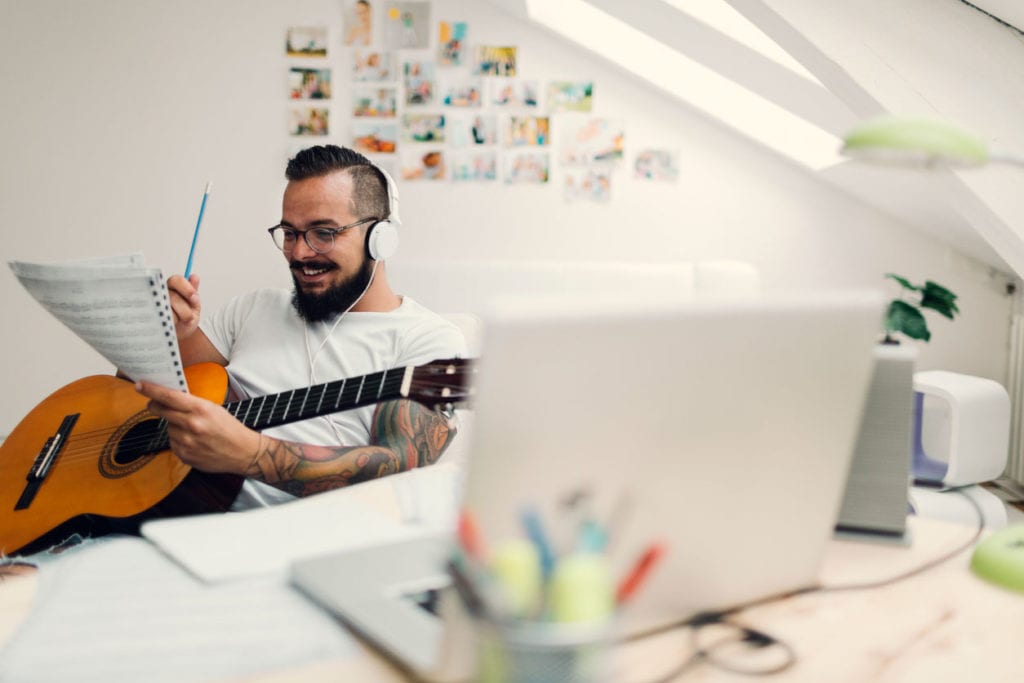 Maybe it's sewing. Maybe it's collecting figurines. Maybe it's candle making. No matter what your hobby is, you need space to be creative.
A spare bedroom or unfinished basement can be a great space for that. Just be careful not to undertake an activity that could permanently damage the room (a carpeted bedroom isn't the ideal space for woodcarving, for example).
Also, consider how long you'll live in the house before making any big, permanent modifications.
Marlaina Teich, an interior designer with Marlaina Teich Designs in New York, says if you expect to be in the house for at least five years, go all out on uses that will fit your personal needs.
"We just completed a music room for two young girls (12 and 13 years old). They sing and have entered and won competitions, so we took a spare room and converted it into a soundproof music room complete with all the requisite instruments – microphones, electric drums and keyboard, lights that pulse to the music, and a wall-mounted TV for watching YouTube music videos that they have created and for karaoke with their friends."
But, Teich cautions, "consider the permanence of the changes, and consider the finishes too. It is probably best to select finishes that can easily translate to a new buyer's tastes."