10 Ways to Decorate your Home by Repurposing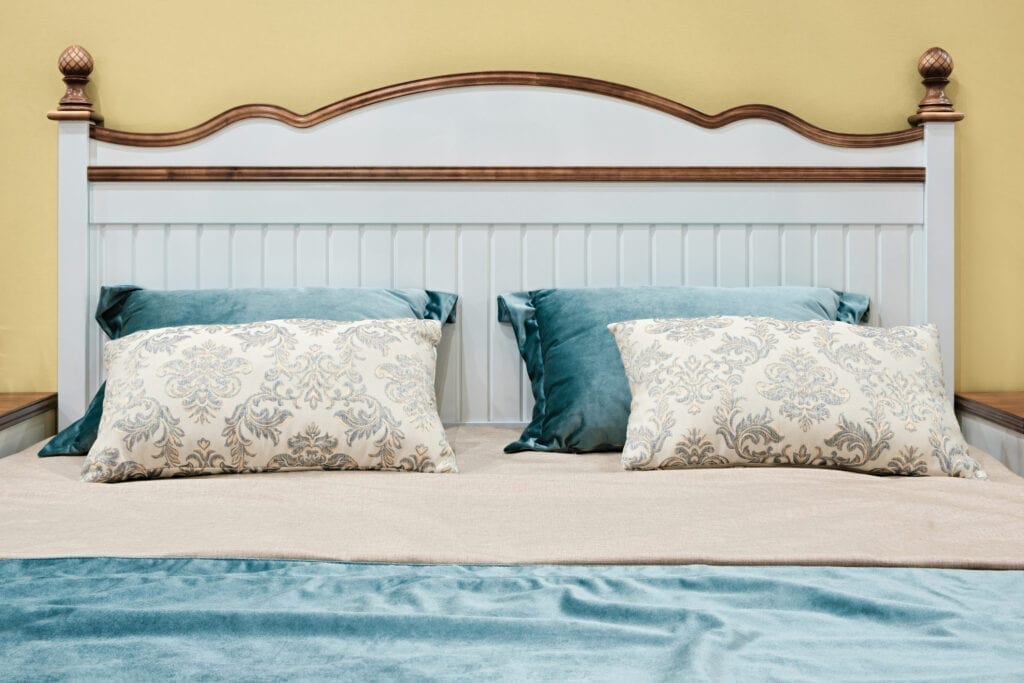 If for every piece of furniture that you threw out because it broke or you just got tired of its look, you could put it towards another purpose in your house, would you? Repurposing furniture and other decorative household items can save you money, and save landfills from filling unnecessarily. Repurposing can mean you find the product a new use, or you take the same product and revamp it to beautify it, and use it again.  Whether you repurpose used furniture from flea markets or repurpose your own furniture after a move, here are 10 ways to decorate your home by repurposing.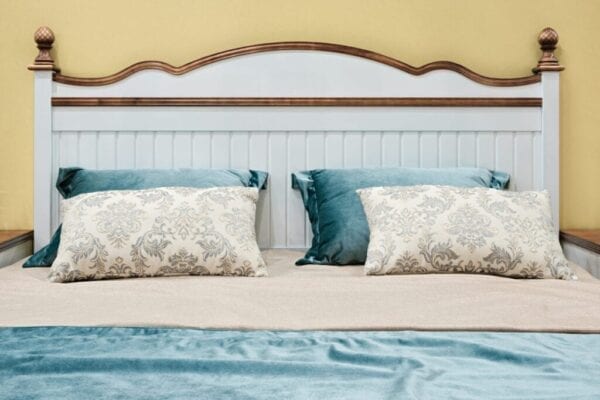 Matveev_Aleksandr / Getty Images
1.) Paint it: The cheapest and easiest way to breathe new life into something old is to give it a new coat of paint. Whether it is an old headboard, a table, or a lamp, mix and match color palette choices to your space and coordinate it with matching newly painted accessories!
2.) Turn old containers into planters: Trying to figure out what to do with those old glass bottles and containers you have junking up the garage? These containers make beautiful planters for real or artificial flowers. Vintage collecting is a trending style, and you can actually buy 'aged' looking bottles at a home décor store! Why? Use yours from your basement or garage. Glass containers can also be turned into table lamps or pendant lighting.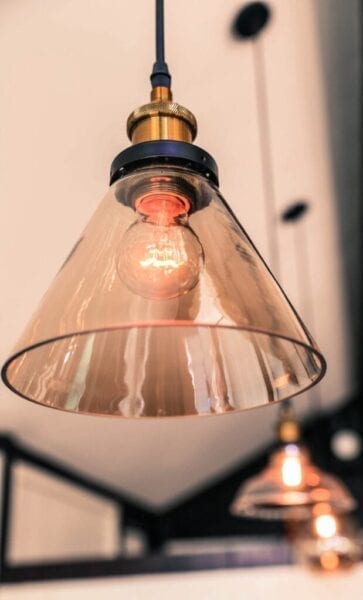 mariiaplo / Getty Images
3.) Add new hardware: From cabinet door pulls to door hardware in your home. Add new hardware to give your home a new look, and use the old hardware in a mosaic or arts and crafts collage for decorative wall art. Old hardware from traditional homes are beautifully ornate, and some antique shops have collections that you can purchase. Use beautiful hurricane lamps and collect the hardware inside, and use it as a centerpiece.
4.) Take old home finishes to salvage yards: In our eco-friendly and eco-savvy world there are several places to take salvaged material from your home remodel. Used carpet, denim jeans, rubber tires, and glass can all be recycled or repurposed into other products. Look in your geographic area for salvage yards that will take your surplus of building material items.
5.) Strip it down: Wood furniture makes the best repurposed items because you can strip the existing finish and stain it, paint it, or leave it natural. Try stripping down old closet bi-fold doors and use them as a headboard. Strip down barn doors and use them as a rustic dining room table. You dream it, you can repurpose it.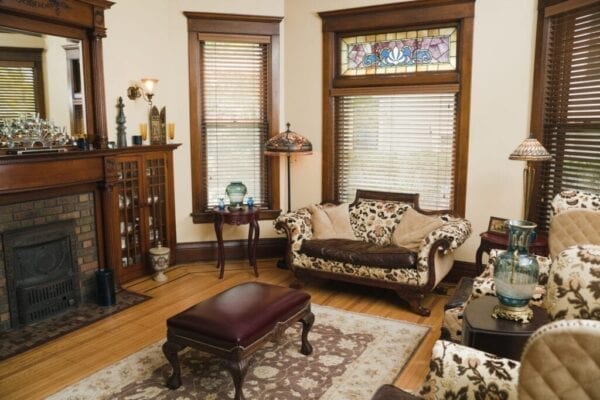 YinYang / Getty Images
6.) Decorate with trash: Ever see items lying out in someone's trash pile that would look perfect in your home with some added repair or revamping. Someone else's trash can be your treasure with the addition of new paint, new nails, or just a cleaning! Bring a new piece of décor into your home, without spending a dime.
7.) Swap décor with a friend: Have you ever been to a friend's house and they hated their décor, and you're both looking for a change? How about swapping a mirror or vase and giving it a face lift at your home to match your décor? A few embellishments from your local craft store, such as faux painting techniques, sea shells or just the new scenery of your home can make the old décor seem new.
8.) Visit yard sales often: Garage and yard sales are perfect places to repurpose others décor and use it in your home. An old carpet may be for sale that would look perfect on your outdoor back porch with a cleaning. Often times we forget that items can be cleaned; revamped or completely overhauled, but isn't that part of the fun?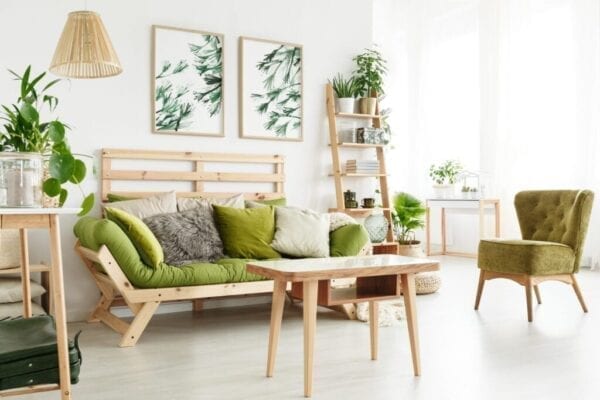 KatarzynaBialasiewicz / Getty Images
9.) Get inspiration from a home improvement store: A trip to your local store may give you ideas that you never thought of before. Browse areas like plumbing, tiling, painting, and lumber areas to get your creative juices flowing! You never know, you may walk out of the store with repurposing ideas galore.
10.) Give to charity: If you can't personally repurpose an item, there are others who can. Donate your unwanted home items to charities, churches, and shelters in your area. Many charities have discount stores that you can go purchase inexpensive décor items as well. You never know, your donation may be just what someone is looking for, for their home!
Repurposing has limitless boundaries, from decorating your home, to decorating a stranger's home. Discover how much your home will benefit from giving old items a new life. Before you realize it, you may not be as quick to throw out the old anymore once you realize what a treasure you still may have!
Freshome readers haveu repurposed any items in your home? Tell us about them, or add on to our list.