Top 10 Tips for Creating a Scandinavian Interior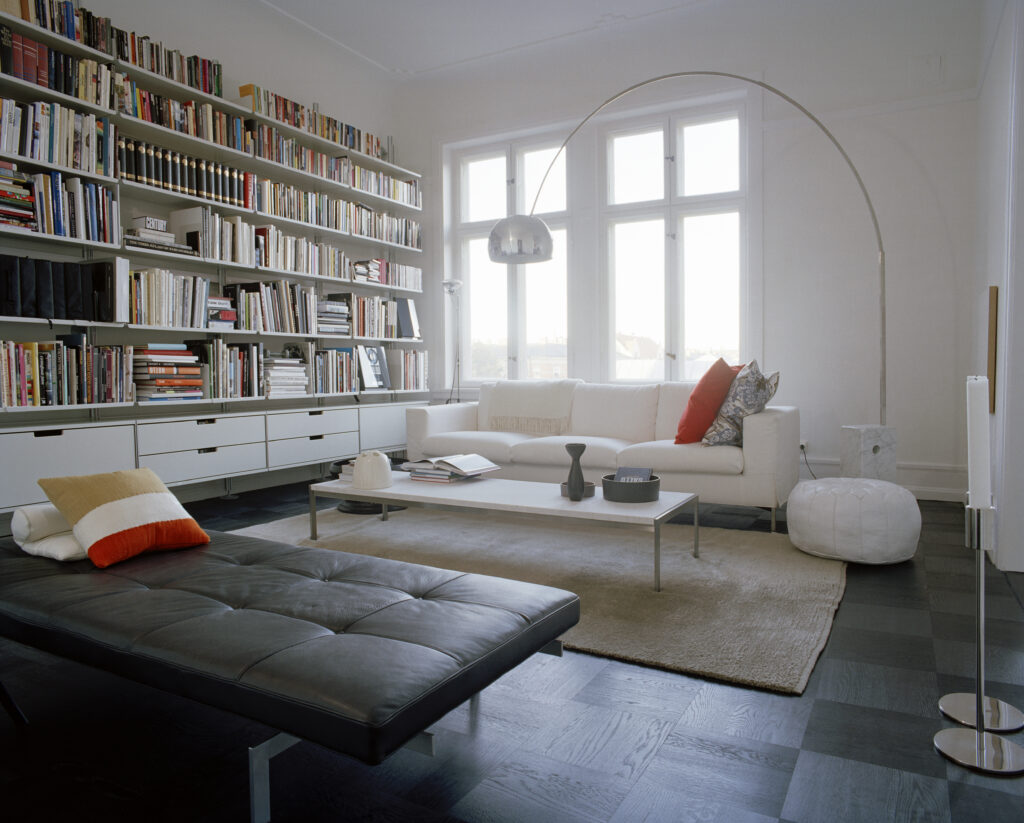 Here at Freshome we know that our readers love Scandinavian design. Renowned for their simplicity, utility, and beauty, Scandinavian homes have a pure, pared backed style that is centred around warm functionality, clean lines, flawless craftsmanship and understated elegance. The use of light is considered to be extremely important, and many Scandinavian homes  are characterized by the use of earthy muted tones, honest materials and minimal ornamentation.
Whilst we have featured countless Scandinavian interiors, we wanted to put together a guide to help you recreate the Scandi style in your own home. To do this we consulted the award-winning architectural interior designer Staffan Tollgard of  Staffan Tollgard Design Group, which has bases in both London, UK and in the Algarve in Portugal. The group has won a number of prestigious design awards and Staffan has been selected by Conde Nast's House & Garden magazine as one of the top 100 leading interior designers.In addition, Staffan was recently commissioned to create the main installation at the Scandinavia Show in London, where he created three Scandinavian rooms that encapsulated the best of Scandinavian design. Staffan created one room from the Gustavian period, one capturing the retro feel of the 50s and 60s, and the one showing design from the last 10-15 years.Staffan kindly agreed to share his expert insights with us and has put together his top 10 tips for creating a Scandinavian interior.  He stressed that there isn't ONE Scandinavian style but several. "The more decorative and traditional Gustavian design is just as much Swedish as the scaled back mid-century design. My list of tips incorporates items from several different Scandinavian styles," says Staffan.
Shop These Products Now: Leather Couch – Mid Century Rest Chair
1. Floors
Wall to wall carpets never took off in Sweden and all truly Scandinavian interiors will have a wooden, preferably light, floor in all rooms apart from the bathrooms.
Shop These Products Now: Rocking Chair – Footrest Pouf
2. Colour
White walls and cool grey and blue textiles definitely gives off the right ambience of a Scandinavian interior however there are more colourful textiles from the likes of Marimekko in the 60s pop vein and the much more decorative Josef Frank from the 40s. Both very different, both very Scandinavian.
Shop These Products Now: Sectional Sofa – Tripod Telescope
3. Materials
Wood, and don't be afraid to show it. Incorporate cladding on walls and even ceilings to add texture and warmth. Use a grey oil to take the yellow away from woods like pine or oak.
Shop These Products Now: Throw Pillow Covers – Cubic Ottoman
4. Form
Clean lines from architecture to furniture.
5. Function
A truly Scandinavian interior is very liveable.
Shop These Products Now: Console Storage Table – Guitar Holder
6. Furniture
There are such incredible pieces from several manufacturers. From the mid-century period designers like Hans Wegner, Alvar Aalto and Arne Jacobsen stand out and their pieces are just as beautiful today as they were when they were conceived.
Shop These Products Now: Storage Basket – Throw Blanket
7. Put a fireplace in the corner
Scandinavian winters are much harsher than those in the UK and most apartments and houses have an original fire in the living room. Unlike British fireplaces that are usually the focal point of a grand room, these are often very simple columns (many originals from the 19th century are beautifully tiled) and are located in the corner of the room.
8. Be eco-friendly
Swedes have been very quick to add eco-friendly aspects to their houses. Triple-glazing, proper insulation for walls and roofs, ground source heat pumps … all these are fairly standard in Swedish new builds.
9. Add an outside/ inside room
Swedes generally love a connection with the outdoors so you'll find a balcony or terrace in even the smallest apartments. These are usually decked and used for grilling (Swedes rival Australia and South Africa in the bbq stakes) and entertaining outdoors during the late light nights of the summer.
10. Scale back on accessories
Any Scandinavian would shudder at the sight of an English Victorian interior with little boxes housing the collection of little boxes. Declutter! Freshome would like to thanks Staffan Tollgard for sharing his design insights with us.