20 Tips for Buying Second Hand Furniture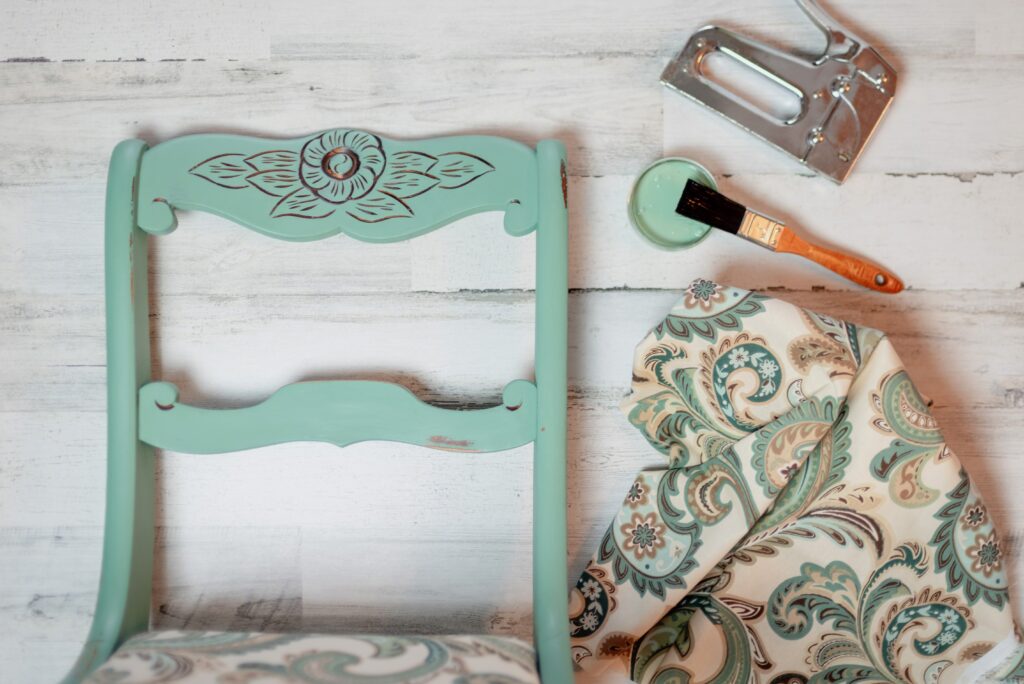 Your home furniture is one of the reasons that you love your home.  Furniture is the accessory that makes your rooms come together and helps you enjoy the amenities of a comfortable lifestyle.  Since it is a large makeup of our home, we often can't replace furniture as often as we would like.  Instead of having to save up for furniture, why not buy it second hand or reuse furniture in a different capacity? A few days ago, Freshome reported IKEA; the popular discounted furniture store had started selling second hand IKEA products to their Sweden customers.  What a great environmental gesture and you can mimic this trend in furniture finds.  Check out these 20 tips to help you buy second-hand furniture or find new uses for old furniture.
1.) Try out furniture before you buy: Whether you purchase second-hand furniture on Craigslist, or a garage/estate sale, 'sample' the furniture before money exchanges hands.  Open up drawers in cabinets, sit in chairs and lean on tables.  If an item has been damaged you need to confirm that it is still in satisfactory shape for you to start using at your home. Even if it is damaged, make sure you are confident you or someone else can fix it and pay appropriately for the condition of the piece.
2.) Trust your senses when buying second-hand furniture: Furniture that has been in someone else's home may have the odors of past owners. When buying furniture consider this in your decision. Some odors may air out, while others like pets and smoking odors may not.  Don't get so enamored in the great deal that you forget this is getting ready to be part of your home and family for years to come.
3.) Second-hand mattresses can harbor germs: Although tempting, second-hand mattresses are not recommended to use more again.  Mattresses can harbor germs, bacteria, and bugs that you can't see.  If you need a mattress and can't afford to buy a brand new one, consider buying a futon mattress or air mattress until you can afford a traditional one.
4.) Reupholstering can you save you money: Second hand and old furniture may have been constructed with quality structural components and may just need a 'facelift'.  Similar to renovating an older home, furniture was made with better workmanship and quality products years ago.  Instead of passing over an old looking Queen Ann chair at an antique store, think of the potential and money savings to buying a brand new replica furniture piece.
5.) Pay attention to the support system of couches: Couches are not created equal in their inner construction.  Be wary of mesh support or Styrofoam peanuts for the sofa cushions.  They will not last a long time.  Instead, opt for an eight-way hand-tied support construction and cushions that are filled with down feathers or wrapped foam.
6.) Laminate and veneer furniture can be beautiful: Don't pass up veneer and laminate furniture just because it isn't solid wood.  Check for veneer adhering to the particle board or substrate material it is affixed to.  Depending on where you will use the piece of furniture, laminate furniture can take more abuse and daily wear and tear than wood.  Often times laminate can be glued back if it is coming apart, but be wary of pieces that have large sections not adhering.
7.) Hardwood furniture will last longer when taken care of: Hardwoods such as oak and maple make durable and strong furniture.  When buying second-hand wood furniture, especially sofas, stay away from softwoods like pine lumber.  Pine is better for pieces that don't have to withstand weight and pressure over a long period of time.  Look at the types of wood when you consider buying a second-hand piece for durability.
8.) Metal furniture makes good seconds: Wrought iron or aluminum furniture is beautiful when it's been refurbished.  When you find second-hand metal furniture think of the potential as opposed to how it looks.  Remove rust and repaint with a durable powder coat of outdoor paint especially made for covering metal furniture.  You will be surprised how a new coat of paint will breathe life into your new find.
9.) Children's furniture may have been recalled: Be careful when buying children's furniture second hand.   Often times the furniture has been recalled and the owner wanted to get rid of it.  Another important idea to remember is that it could have been damaged and fixed, but not properly.
10.) Don't overlook getting dumpster and trash day finds: This doesn't mean rummaging through dumpsters and coming out with garbage all over you! College dormitories, apartments, and the night before trash pickup in many neighborhoods is a good place to find second-hand furniture that may still be in good condition.  Often times tenants move out or worse yet, are evicted and everything goes on the curb!
11.) 'Assembly required' furniture may not be sturdy: Self-assembled furniture is a good and economical alternative to buying expensive brand name furniture.  Although, when looking for furniture at second-hand locations be mindful of furniture that was self-assembled.  Often times the furniture doesn't still have all of its original pieces or may not have the original structural intent as when it was first assembled.
12.) Make sure to refinish old furniture for its new purpose: Want to take an old dresser and use it as a bathroom vanity? This idea is one of the latest trends and works beautifully especially for antique and older furniture.  Make sure to refinish the wood or other dresser material in a waterproof finish.  Re-purposing furniture is a great idea but you don't want to ruin your 'new' found relic.
13.) Drive a vehicle large enough to haul away your furniture: One of the biggest mistakes to make is to not be prepared to take home your furniture. Many stores will hold your merchandise for a few days, while others will demand you take your furniture that day.  If you know you are going to buy a couch, map out a few stores, & yard sales to go to and have a truck ready to haul off your furniture. You would hate to find something that is 'perfect' but then can't get it to your home immediately.
14.) Check furniture retailers who rent furniture first: Before searching all over town for a good place to find second-hand furniture, try furniture retailers that rent furniture to corporations. These furniture pieces are usually gently used and often times these retailers hold clearance sales to get rid of their inventory.  Second-hand furniture doesn't have to be worn out from the previous owner.  Corporation clients sometimes rent furniture for a few months and then they're returned back to the retailer.
15.) Second-hand furniture from hotels can be perfect for your home: Although, a little more challenging to find, hotels often renovate and then sell off the old furniture to the public.  Look in the newspaper, online classifieds, and word of mouth to see when local hotels near you may be selling furniture after renovating.  When buying hotel furniture stay away from mattresses as mentioned earlier in this article.
16.) Arts and crafts suggestions for masking imperfections: Have you fallen in love with a piece of second-hand furniture but it shows wear and tear on the surface?  How about adding wallpaper cutouts as a form of decoupage to make a custom look? Add wallpaper, and then seal the surface with a clear sealer to the surface.  The sealer will prevent the wallpaper from lifting and will deter water rings and surface marks.
17.) Shop with dimensions in hand: When shopping for second-hand furniture you need to have an idea of what space you need to fill and how large that space is.  Since you aren't shopping with a furniture catalog that has upfront dimensions and descriptions, you need to be prepared.  Even if you don't have specific dimensions, have a good idea of how much space you have to work with as most second furniture sources will not let you return your furniture.
18.) Ask to get on second-hand furniture retailers mailing lists: Many well established used furniture retailers get shipments in on a regular basis.  Several of them may get their furniture direct from warehouses or other retail sources.  Ask if they have a mailing list or email list.  This way you can be notified when new shipments are due in and you can be one of the first to get the goods!
19.) Auction sites are a good source for used furniture: Furniture auctions receive furniture from estate sales, furniture stores, unclaimed storage units, and many other sources.  Look up furniture auctions in your area to take advantage of quality second-hand furniture.  Auctions tend to have a more discriminatory taste when selecting their furniture so the quality and price will be more than that of your average online classified ad poster.
20.) Choose green painting supplies when refinishing: Opt for green varnishes and paint when refinishing a second-hand piece of furniture.  Paint and varnish come in varieties that have low or no VOCs. Low VOC's will help when preparing the furniture with little to no fumes. An added benefit will be once the piece is in your home it will be free from off-gassing.
Finding second-hand furniture can be exciting and rewarding once you get it to your home. Whether you refinish it or it is ready as-is, the money you save can be gratifying.  Use these 20 tips when buying second-hand furniture and enjoy the search, it will be well worth it when you enjoy it at your home. Freshome reader's do you have suggestions on how to shop for second-hand furniture and find bargains?  Have you found pieces for your home that have a great history of how you found them? Share them with us!