Tiny Cabin in the Woods Exhibits a Unique Crystal Shape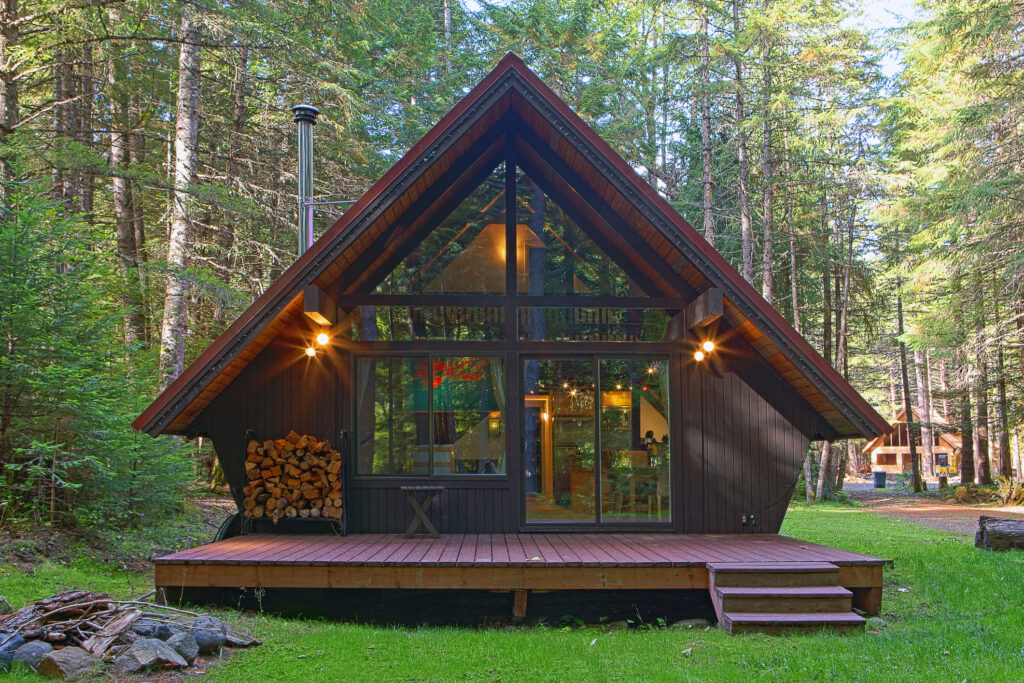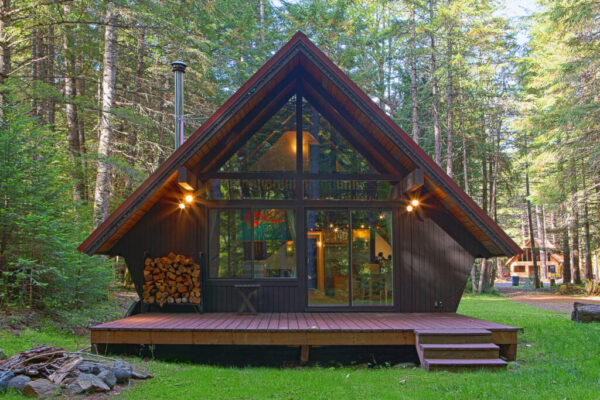 Mint Images / Getty Images
This modern tiny cabin was envisioned by Copenhagen- and New York-based architects BIG, and is nestled in the woods of Lanesville, New York. Named A45, the project is a housing prototype that allows for personalization inside and out according to the needs of the owners.
"The design evolves from the traditional A-frame cabin, known for its pitched roof and angled walls, which allow for easy rain run-off and simple construction," the architects explain. "To maximize the qualities of this classic structure, A45 creates more usable floor area by taking a square base and twisting the roof 45 degrees to raise the tiny home to a soaring 13-foot height. The resulting crystal-like shape gives A45 an ever-changing appearance."
The tiny cabin offers a total living area of 182 square feet (17 square meters) and is assembled onsite. Its modules consist of 100% recyclable materials and include a sub-floor system, the timber frame and the walls. One of the building's sides features seven joined glass pieces.
The interior space stays true to the Nordic concept of "hygge," which translates into finding joy in everyday moments. "An elegant Morsøe wood-burning fireplace is nestled in one corner, while off-the-grid equipment is tucked away in the back," the designers say.
"The petite kitchen by Københavns Møbelsnedkeri, hand-crafted furniture from Carl Hansen and a bed fitted with Kvadrat fabric designed by Soren Rose Studio are some of the handcrafted Nordic furniture to adorn A45. The bathroom is made of cedar wood with fixtures by VOLA." Photography by BIG Architects.