Awesome Room Divider Ideas, Even If You Have a Small Space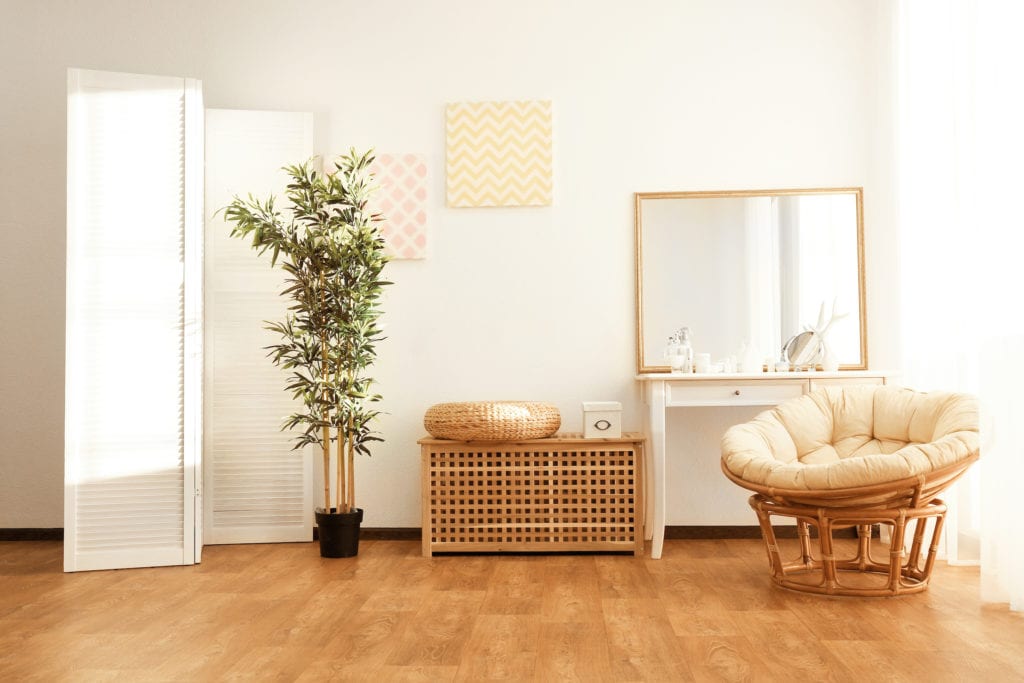 Shop These Products Now: Wall Mirror – Artificial Plants – Comfort Chair – Drawer table
Open space living in lofts, studios or homes with high ceilings and few walls are very popular. The open architectural look may be gorgeous, but not always practical. Being able to have a private bedroom or a way to divide the living space from the dining room would create a more functional feel to a home.
So how can you add a little intimacy or privacy to a room without closing up your space permanently? By getting creative and adding a room divider that can open and close as needed, or moved to another spot. Check out these awesome room divider ideas that can work in nearly any space, large or small.
Room divider ideas using bookcases
There's no better way to multitask than to use a room divider that features storage, too. A bookcase may be the perfect solution. For the ultimate flexibility, add locking wheels to the bookcase so you can roll it to where you need. Or if you're sure you won't be moving it, consider adding a built-in cabinet to divide a space.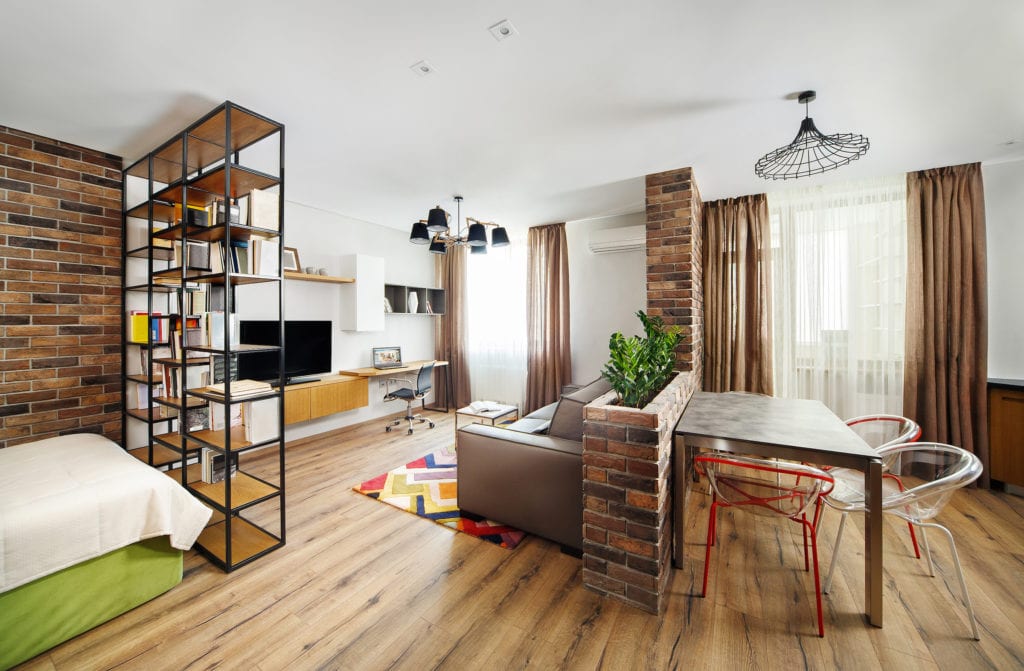 Shop These Products Now: Sofa – Tv's – Shelf Rack – Floor Mats
Hanging room dividers
When floor space is of a premium, hanging a room divider can be the perfect solution.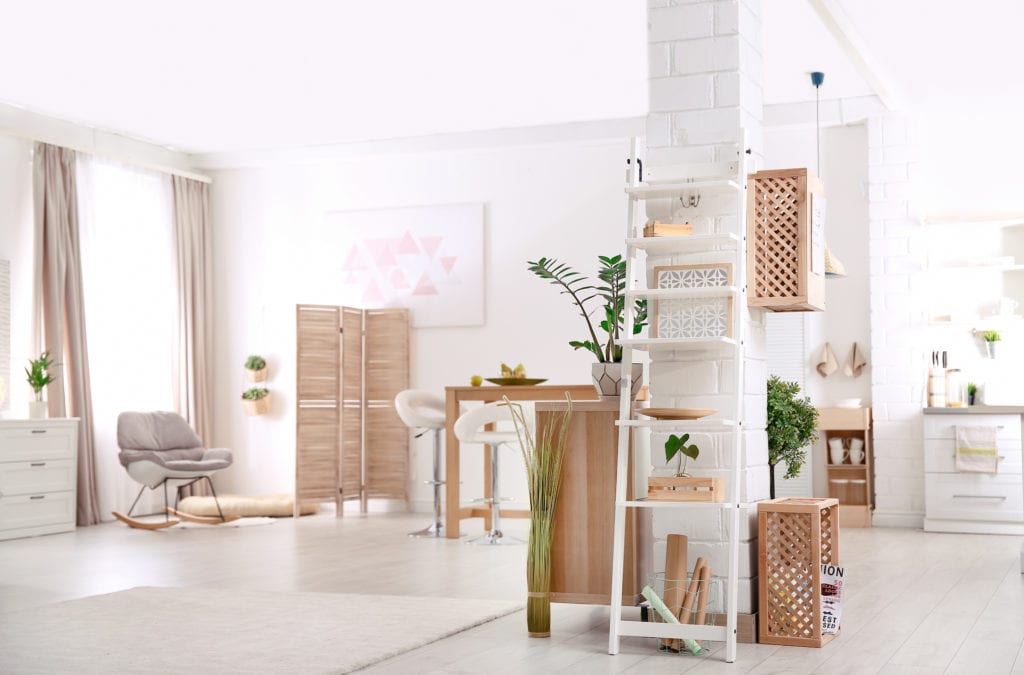 Shop These Products Now: Curtains – Stepladder – Flower Pot Decor
Geometric room divider ideas
Sometimes a room divider is nothing more than a design feature that creates the illusion of dividing a large or small area without actually closing it off. These room divider ideas are the perfect example. They add a custom look to a room that's memorable.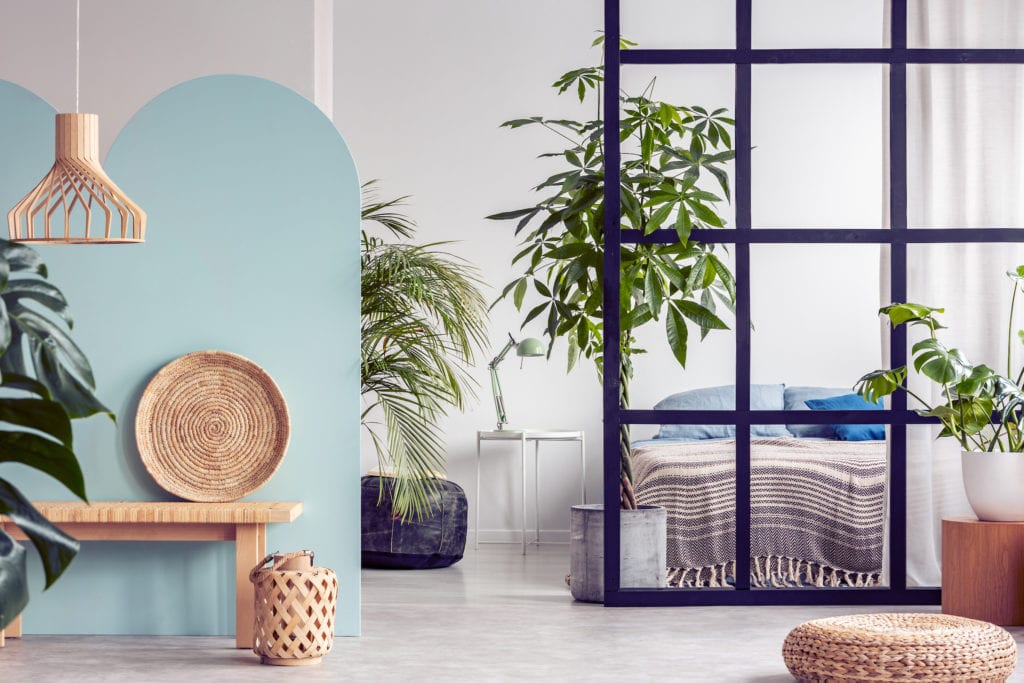 Shop These Products Now: Bedroom Plants – Desk Lamp – Bed Sheets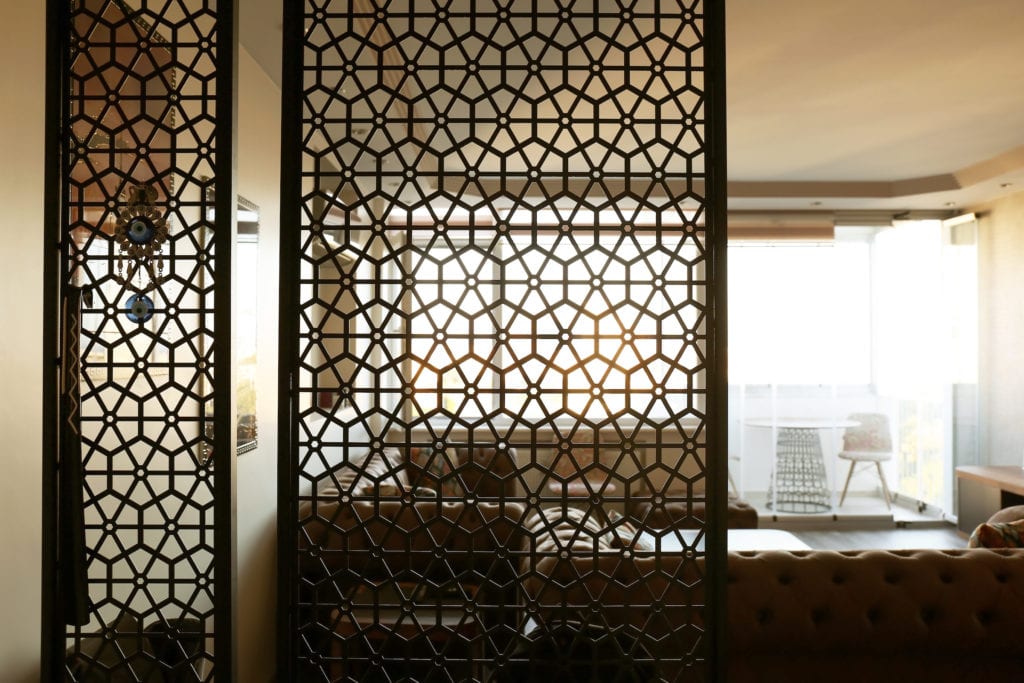 Shop These Products Now: L-Shape Sofas – Window Film – Round Table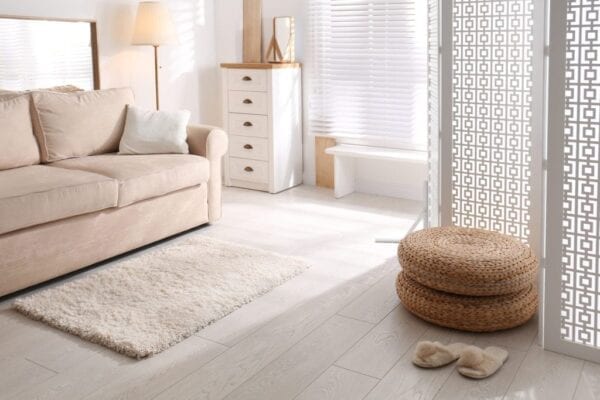 Shop These Products Now: Lamps – Drawer Storage – Carpet
Slatted wood room divider ideas
Simple wood slats can be mounted to create a sense of a smaller, intimate area without completely closing off the spot. Depending on a home's decor, the look can be mid-century modern or contemporary in style.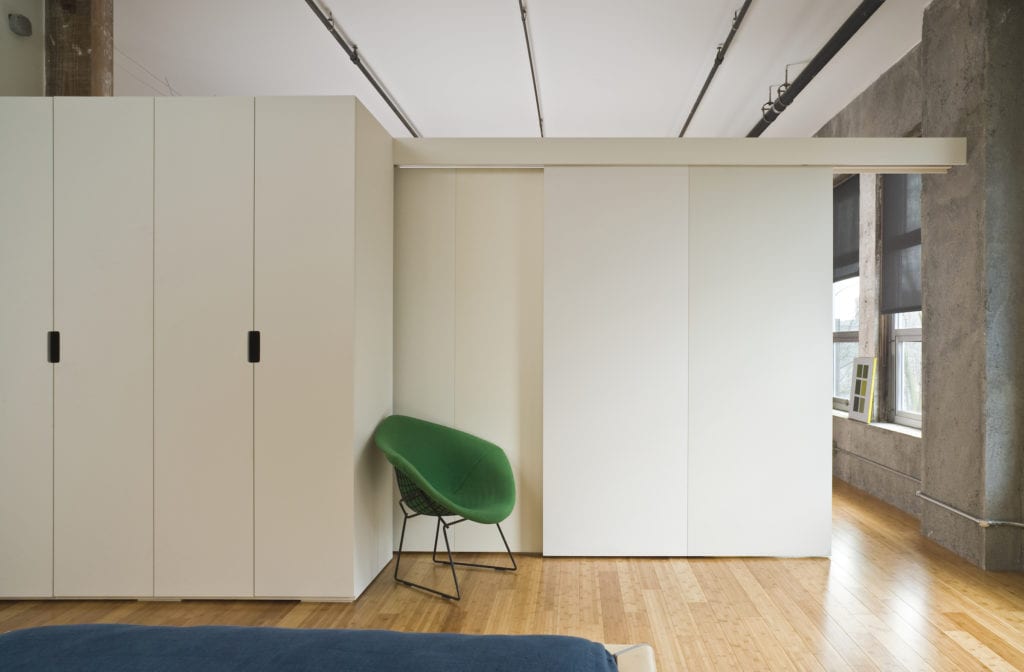 Shop These Products Now: Chair – Wooden Flooring Sheet – Window Film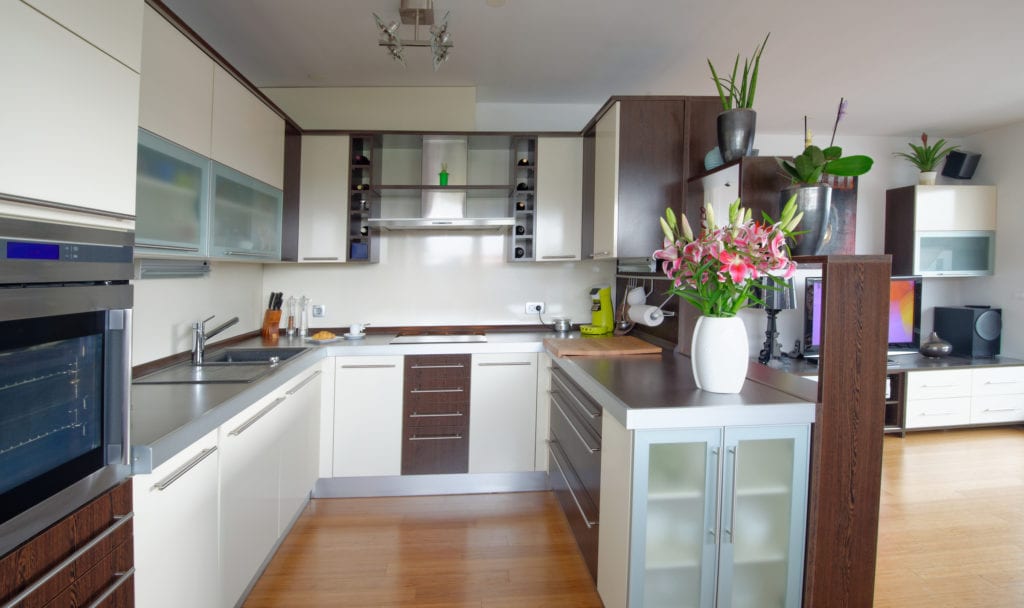 Shop These Products Now: Mixer System – Flower Pots – Ceiling Lights