25 of the Most Creative Wall Hook Designs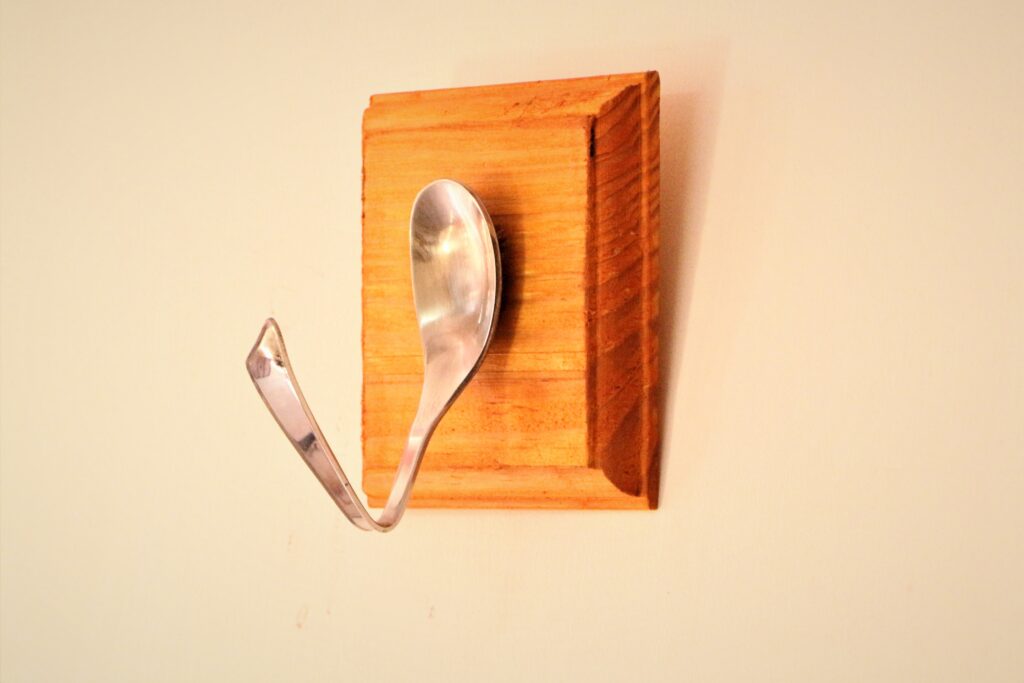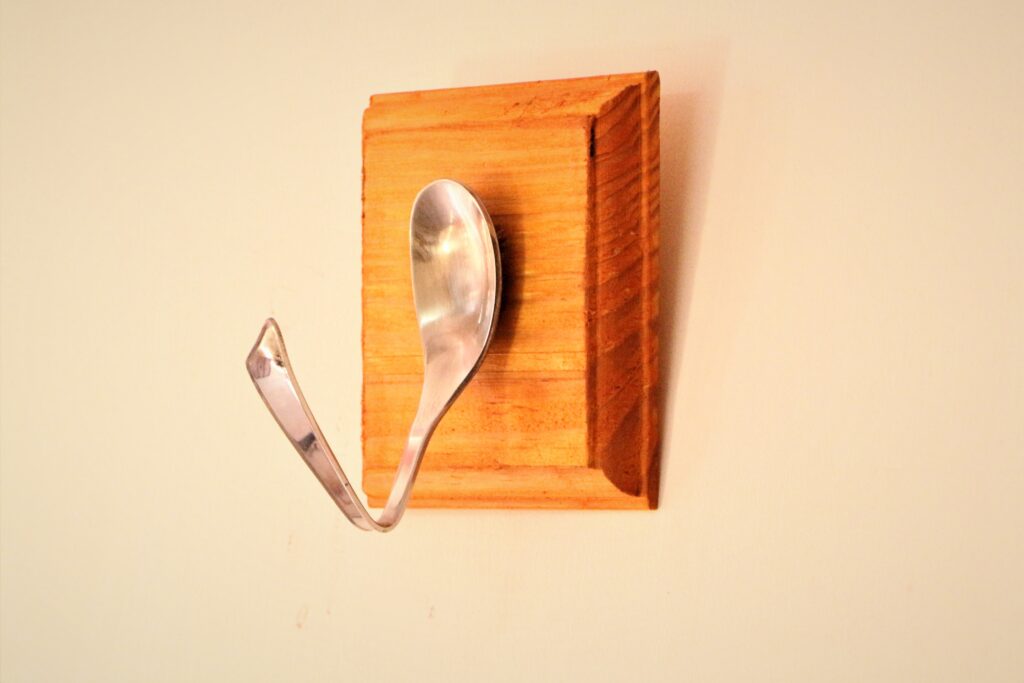 The basic function of wall hooks is to keep coats neat and tidy when you are not wearing them. It helps to keep office and work places neat and clean. Today after we were researching for lots and lots of wall hooks we decided to publish this awesome collection, where you can see 25 of the most creative wall hooks.

1. Julian Appelius has created a coat hanger perfect for those that painted their homes on their own. The Drop XL paint drop coat hangers is a hanger that looks like dripping paint, so if you have some of that on your walls, you can pretend it's a theme. The Drop XL coat hanger by Julian Appelius comes in 6 colors and two different sizes, depending on how many coats you need to hang from your paint. It's a fun switch from standard coat hangers.

[deals-hub-ad]

Shop This Product Now: Wall Hanger

2. The 8-Bit pixelated pointy finger coat hangers is a great solution if you want to have something different to hang your stuff. These cute little hooks are the perfect retro-styled hanger for pretty much any part of the house, from bags of onions in the kitchen to towels in the bathroom. The MDF and acrylic hangers come equipped with a permanently attached screw and measure 3 x 2.8 x 0.6-inches. They are available from for $20 each from here.

Shop This Product Now: Handy Wall Hook

3. Surface Tension's new hangUP arcade coat hooks use real joystick balls and buttons to hang up all of your coats, umbrellas, man purses and any other hangy stuff you have hanging around. The hangUP coat hooks are available in 3UP and 4UP versions and come with customizable ball-top colors. You can also request the board to be made of a different material, though the standard is black Walnut.

Shop This Product Now: Modern Wall Hooks

4. The Knife Hooks are designed by TC Studio, a studio owned by industrial designer Tianyi Chang. The Knife Hooks are easy to install, simply screw the hooks into the wall and you'll have a very funny way to hang your clothes.

Shop This Product Now: Stylish Wall Hook

5. With its dual purpose form, this ceramic wall mounted coat/towel hook makes for an excellent storage unit for your bathroom essentials. Or it would work equally well in an entry, a useful storage unit for coats and a place to drop keys and loose change into upon arriving home. I love these ceramic hook boxes by designer Luca Nichetto. Such a clever way to deal with entryway storage and organization.

Shop This Product Now: Box Wall Hook

6. This crisp white coat rack by Erich Ginder was inspired by the shape of a deer's antlers. The cast white resin Ghost Antler Coat Rack is handmade. H approx. 11.75" x W approx 11.75" x D approx 8".

Shop This Product Now: Antler Wall Hooks

7. The "Alone"  light hangers come from Daniele Trebbi for Palluco. Available in black, white and red, the circular hangers emit a soft wall light that is casted on the clothes. It is possible for you to combine the colors and create an interesting light pattern or just use the hangers on their own. The materials used for this design were opal and polycarbonate. The diameter is 118 mm and the distance to the wall is 69 mm.

Shop This Product Now: Dot Wall Hooks

8. I'll be the first to admit that most hangers you put on the wall are pretty dull. Despite that this axe or Regnah Hanger is different, you might want to stop and think through actually purchasing it. First you should think about whether or not your friends are easily skiddish, then if they are you have to decide whether or not you care. – Via

Shop This Product Now: Decorative Wall Hangers

9. When a ninja comes home after a long hard day full of assassinations and other super stealth killing action, they need to hang their dark masks up on something appropriate like these cool new Ninja Star Coat Hooks. These lethal death stars look authentic and are made super strong, nickel-plated zinc alloy, but have one star tip replaced with a screw so they can be mounted on the wall. – Via

Shop This Product Now: Decorative Wall Hooks

10. Design house Seletti brings new meaning to the phrase "HANG time" with these individual letters that double as a wall hook. This set comes with four over sized and durable stainless steel letter-shaped hooks that spell "H-A-N-G". Each letter measures 4.75? W x 8? High.

Shop This Product Now: Alphabet Wall Hooks

11. Ok , so it look`s like a piece of wood that a hungry bear attacked and ended up with this shape. Well it`s a coat hook that shapes like a mountain with snow on top. Ingenious? Maybe. One thing I know for sure, it`s practical , you can hang it anywhere and hang anything on it. – Via

Shop This Product Now: Wooden Wall Hanger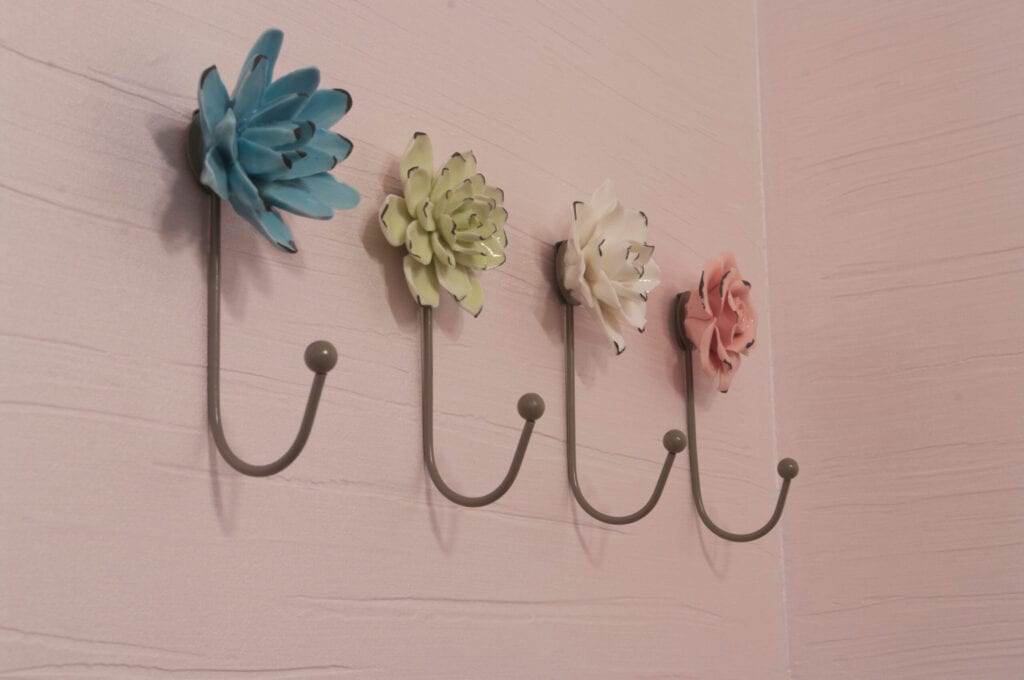 12. The Cubby coat hook is designed by materious and challenges traditional form–rather than a coat hook being a fairly linear element. The center space offers storage for keys, wallets, gloves, sunglasses, or other small items. The outer surface allows purses and scarves to be hung and offers a wider, more collar-friendly support for coats. Many Cubbyies can be attached to the wall linearly or randomly, in different colors, and each family member can have their own coat "space."
Shop This Product Now: Modern Coat Hooks
13. Hookaboo is a discreet wall hanger that you can have in the hallway, bathroom, bedroom or anywhere you wish. This wall hanger has 4 pieces of metal hanger that fold up when are not used. Designed by Matt Carr, this wall hook is made from bamboo and is 34 cm wide, 8,5 cm height and about 2 cm deep. For those of you interested in this product, you can purchase it from Bluebox ( Sweedish shop ).
Shop This Product Now: Wooden Wall Hanger
14. The Mushroom wall hook is an exercise in minimalism. Simple in design, and easily mountable. The Mushroom wall hook looks great even when it's not holding your things. Meant to resemble a mushroom growing out of a tree or forest floor. Each box comes with 3 hooks that are pre-drilled and pre-screwed as well as 3 wall anchors. Made from reclaimed rosewood, with white/creme accent color. Since these are all made from reclaimed wood, each set of hooks will look slightly different than what you see here. Found on Workeman.
Shop This Product Now: Modern Wall Hook
15. This clever coat hook points out the obvious location for your outerwear, and does it with a smile. Once you try it, you'll be hooked. Ivory, red, or charcoal, hardware included. This hook measures approximately 6″ from tip to tail. When hung, it will extend 4″ from the wall.
Shop This Product Now: Coat Hooks
16. They say that a picture is worth more than a thousand words. But did you ever think there are times when it may be the other way around?- sometimes a great, memorable, focused and inclusive sentence can really be worth more than a thousand images. It is the case of great historic sayings, that crossed the barriers of time and became quotes.  Jody Mattiol thought about combining this idea with design, and turned an Oscar Wild saying into an interesting decorative item. The "Genius Lasts Longer than Beauty" clothes hanger is really cool : a statement mixed with something practical, a thing to reflect about on your way to work. The hangers are produced in a variety of colors, they have an appealing font and they can be purchased online here for the sum of 80 Euros.
Shop This Product Now: Alphabet Wall Hooks
17. OFF, the light switch hook, provides a hanging function when in the OFF position. It is a fully functional light switch. It was designed to persuade people to use less energy by providing a power saving incentive. You can either hang something on it or turn a light ON – you can't do both. – Via
Shop This Product Now: Wall Hooks
18. If you spend enough time in an office you'll see paper clips and other office supplies being used for all kinds off things you wouldn't expect. But imagine if paperclips were 10 times bigger and stronger than usual? Apparently they'd make a great place to hang your coat. Not only does the Office Clip Hook make a great coat rack, but a fantastic conversation piece for visitors.
Shop This Product Now: Office Clip Wall Hook
19. We know you're tired when you get home. We are too. And only recently have we stopped throwing our coat on the floor (if it misses a chair) and our keys on the table in exchange for one of these Harry Allen coat racks/anything holders. It's quite handy wouldn't you say?Shop This Product Now: Hand Wall Hooks
20. For a coat hook with a difference- these stainless steel dart coat hooks from Anthony Chrisp. Finished in stainless steel and measuring 17 x 3.8 cm, they can just screw them into your wall compete with rawl plugs to screw them into plaster. – Via
Shop This Product Now: Coat Wall Hooks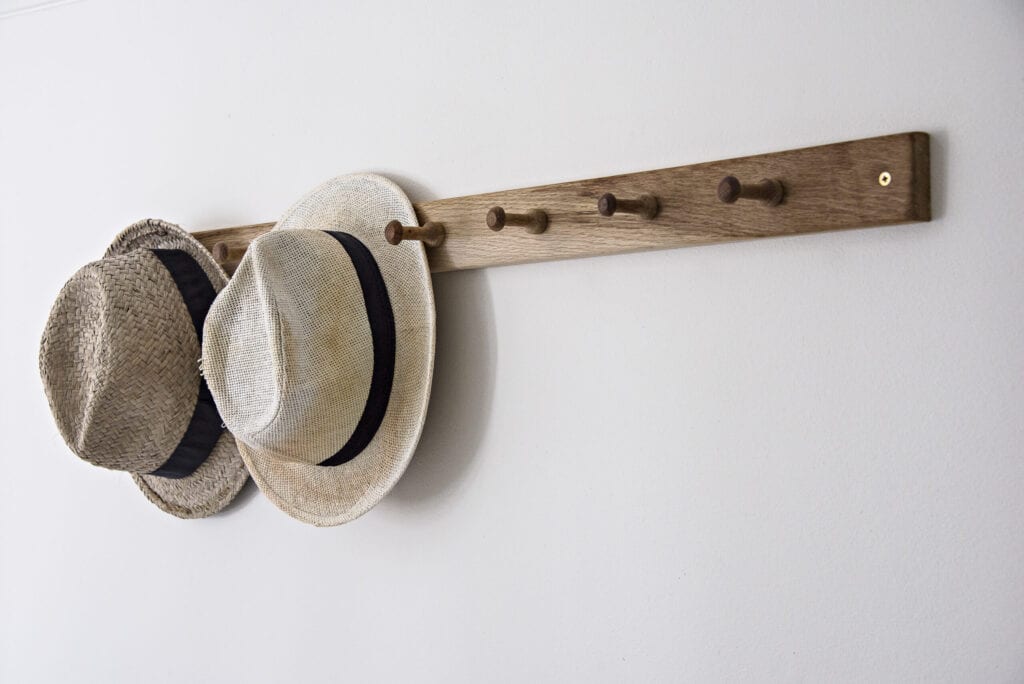 21. The Mr P hanger proves that size really does matter with this Excited Man Hanger. This handy wall hook/hanger can hold your keys, towel, coat, jacket, handbag or cat lead with ease! This silly hilarious coat hanger is simple and a little naughty, so Mr P entertains our office desks and accessorizes our homes in a unique, fun and memorable way! – Via
Shop This Product Now: Buddy Wall Hooks
22. The ribbon coat rack is a very simple (probably a lot harder than it looks) design that makes the rack look very natural. Inspired by a Ribbon blowing in the wind, Ribbon is a wall-mounted coat rack. Aimed to merge function and art, when in use Ribbon holds up to 5 coats and scarves, but by itself is wall art. – Via

Shop This Product Now: Coat Rack
23. Cute enough to hang in a hallway, bathroom, pantry, garage, or anywhere you need a hook, these polyresin hooks are mounted on wood and will add a humorous touch to your home. Perfect for all the pet lovers in your life. – Via
Shop This Product Now: Animal Wall Hooks
24. Hook Anemone designed by Anders Ljungberg is an organic shaped multi hanger for clothes and jewelry that was inspired by the underwater life. The design is really unusual but I have to admit that it looks cool. For now this hook is just a prototype and we hope that it will be in production soon.
Shop This Product Now: Modern Wall Hooks
25. Cups are useful everyday objects, so why not use them in a totally different way? The cups themselves are wide enough to hang your coat or clothes on without them falling off. The cup handles are place in the upright position, presumably to help keep hanging clothes on. These fun hangers are by Icelandic designer, Ragnheidur Ingunn Agustsdottir and marketed through Birkiland.
Shop This Product Now: Unique WaHooks