Should You Rebuild After a Hurricane or Just Move On?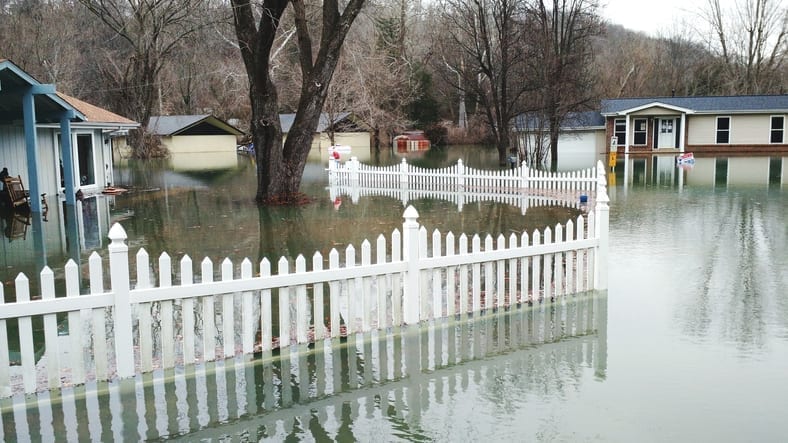 There were eight hurricanes during the 2018 hurricane season and ten during the 2017 hurricane season. These storms cause billions of dollars in damage each year. If a hurricane damages your home, should you rebuild on the same spot or move to another area? It's not a question with a simple yes or no answer. But we reached out to several experts to learn some of the factors that can help you make an informed decision.
Level of damage and insurance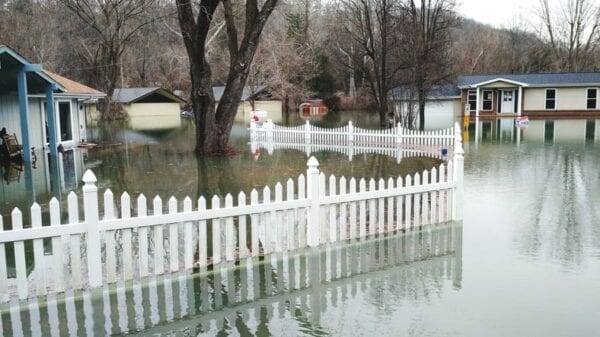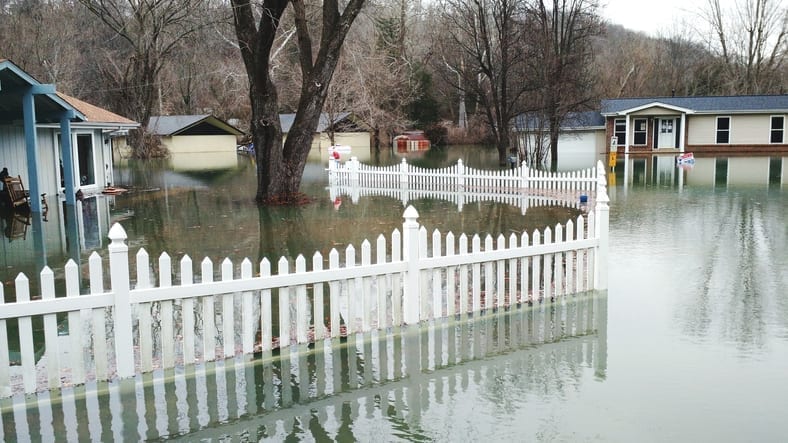 Mori Hodel / EyeEm / Getty Images
"A homeowner's decision to rebuild after a hurricane will likely depend on how much damage they sustained to their property, and how much of that will be covered by their insurance policy," according to Peter Duncanson, Disaster Restoration Expert at ServiceMaster Restore. His company specializes in minimizing the impact of weather damage.
"Once it's safe to return and assess the situation, you should call your insurance agent and begin the claim filing process for any major damages as soon as possible." However, be cautious when entering your home for the first time after a hurricane. Duncanson recommends that you take several necessary safety precautions. "And be sure to wear protective gear, as broken debris and standing water can pose serious health risks in your home," he says.
Another person with first-hand experience dealing with the aftermath of a hurricane is Robert Himmaugh, Manager at Acadian Windows and Siding in Kenner, LA. "Catastrophe can hit your home in many ways, but here along the Gulf Coast, our number one threat is hurricanes," he says. "Each year from June to November, we are faced with the possibility of being in the direct line of one of these storms."
Himmaugh also believes the two deciding factors are the extent of your home's damage and the type of insurance coverage you have. "If you have a policy that includes temporary living expenses and replacement cost, then rebuilding might be the best option," he says. However, Himmaugh warns that rebuilding could actually turn into a full remodeling job. This is because most homeowners will want to upgrade instead of just replace lost items. "If you do decide to rebuild, make sure to invest in hurricane windows, a laminated glass that holds together when hit with blunt force," he suggests.
Flood zones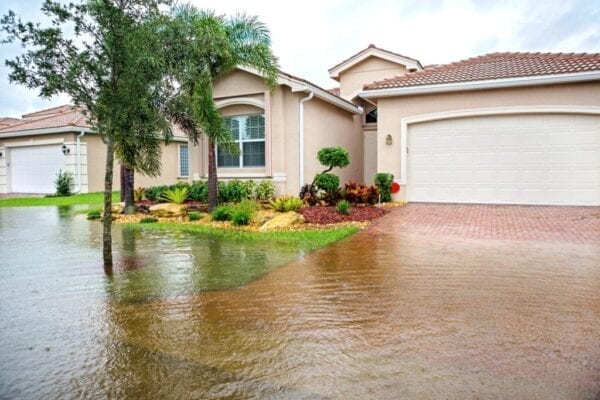 JodiJacobson / Getty Images
Many homeowners don't know that a standard insurance policy may not cover everything. "Flood damage often requires a completely separate policy, and water damage can be one of the main reasons you have to rebuild," Himmaugh says. If your home has sustained significant water damage, he warns that it can lead to mold, rot and the complete deterioration of your home. "In this case, it's best to move on rather than take on the massive expense it will take to rebuild," Himmaugh says.
Chelsea Allard, VP of Design at Case Design in Charlotte, NC, agrees. She says that dealing with water damage after flooding requires special considerations. "In some municipalities, it's illegal to build in a flood zone. Or you can, but completely at your own risk as the property is uninsurable," Allard says.
She does not recommend rebuilding homes and infrastructure in coastal areas that are constantly being hit by hurricanes. "The building standards should be much, much stricter in coastal communities. I believe that the practice of continuously building housing in vulnerable areas is immoral," Allard says.
Other factors
Nathan Outlaw is the President of Onvico, a construction company in Thomasville, GA. However, his company frequently works in neighboring Florida. They are currently restoring several homes on the Gulf that were destroyed by the last hurricane. In the photo above, you can see where the company has started demolition on a home with water damage.
"I think a flooded home is worth rebuilding," Outlaw says. "Usually the flood damage will not be so great that repair costs are higher than the value of the home in good condition." He points out that since flooded homes tend to be close to rivers, ponds or the ocean, they're often in desirable locations. "This means they will continue to be somewhere that people want to live in the future."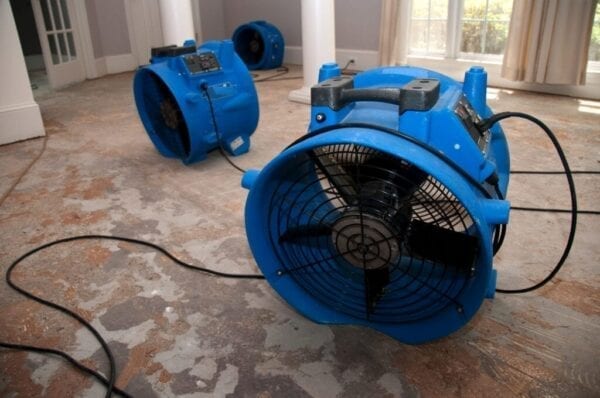 Ceneri / Getty Images
Outlaw's view is supported by Richard and Judith Woods, Owners of Albany Woodworks in Tickfaw, LA. In 2005, a New Orleans home that they owned flooded during Hurricane Katrina and they rebuilt it. And then, in 2016, their family home flooded during a freak rainstorm.
They agree that the extent of the damage and insurance considerations are important. But they also point out other factors. According to Richard, the most important question is this: "Are you healthy enough to handle the stress of losing your home and the strain of navigating the tricky world of rebuilding post-disaster?"
He says the 2016 flood took a huge toll on him emotionally. Even though he never considered not renovating the home, Richard believes it's important for people to understand the reality. Rebuilding after a disaster is not the same as a project to transform your basement or design a trendy, new bathroom.
And if you're not in a state of mind to rebuild, Judith says it may be better to take the insurance money and move on. She also says homeowners should weigh the chances of another hurricane. In addition, they should consider whether they can even get insurance if they rebuild in the same spot.
Additional tips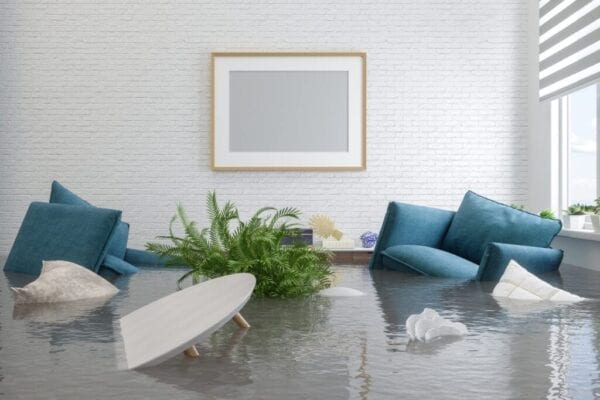 onurdongel / Getty Images
It's often hard to think clearly in the aftermath of a hurricane. However, our experts say there are some things you need to do as soon as possible. "It can be devastating and overwhelming to process the extent of the storm's impact on your property, but remember to take pictures of any damage you see. Also, take detailed notes for your insurance claim and personal records," advises Duncanson. "Once you've assessed the damage and salvaged what you can, flood damage restoration experts at companies like mine can help you make the necessary repairs and get you back up on your feet as quickly as possible."
Outlaw agrees that you should take immediate action to mitigate future damage. "Homeowners should go ahead and get the water out, set up a dehumidifier and remove wet drywall and insulation, if possible," he says. "Removing moisture and preventing mold will help keep future mitigation costs more reasonable."
Outlaw also recommends getting several quotes before any service is performed. "A natural disaster has a tendency to bring out contractors who only want to take the money and run — or who will overcharge clients for the work performed," he warns. "Be sure to carefully go over any proposal and don't give anyone money up front."