10 Quick Tips for Choosing the Perfect Lampshade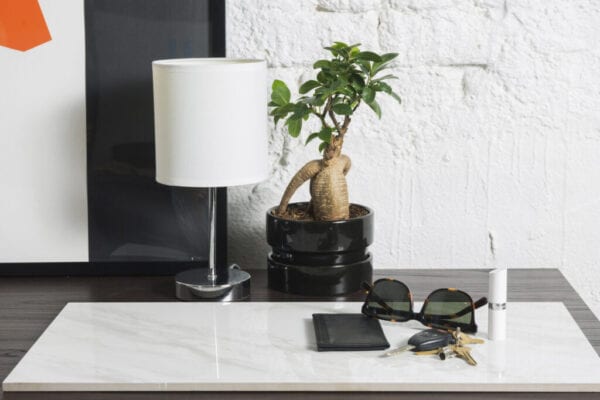 Cavan Images / Getty Images
Every room in your home is enhanced with beautiful light and illumination from natural means like sunlight to artificial means such as lamps and lighting fixtures. When choosing the perfect lamps for your interiors do you ever consider what type of lampshade will look best with the setting?  From pendant lampshade fixtures that hang above your dining room table to floor lamps that grace your favorite reading chair, here are quick tips to help you choose the perfect lampshade for your home.
1. Choose a lampshade that compliments the colors in your room
Your living room, bedroom and any space that requires illumination should be looked at as a whole when it comes to choosing lampshade colors. Whether you want your lights to be the focal point of the room – then choose bold colors that will stand out amongst other decor. For a more subtle approach use neutral tones in lampshade colors.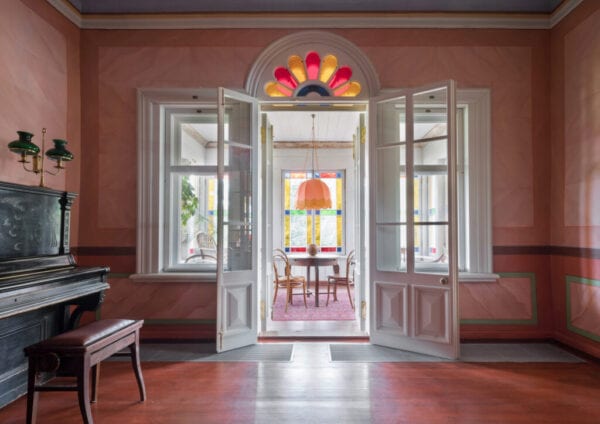 Vostok / Getty Images
2. Pick a lampshade that is the right combination for its base
When looking for the perfect lampshade, look at the base and lampshade as a pair. Depending on if you have a tall and slender or a wide and broad shade will help you choose the right shade. The lamp shade should be low enough to cover the switch just slightly, but not too low that you have to reach up under it to operate the lamp switch.
3. Decide how your lampshade will fit in your interiors
Before you get too concentrated on how the lampshade looks, don't forget to look at the space it will go in. A bedside table lampshade could need a smaller profile if a bedside table is small or if there isn't a lot of space to get in and out of the bed freely. While a floor lamp next to a wingback chair may afford a wider profile for its placement in your living room.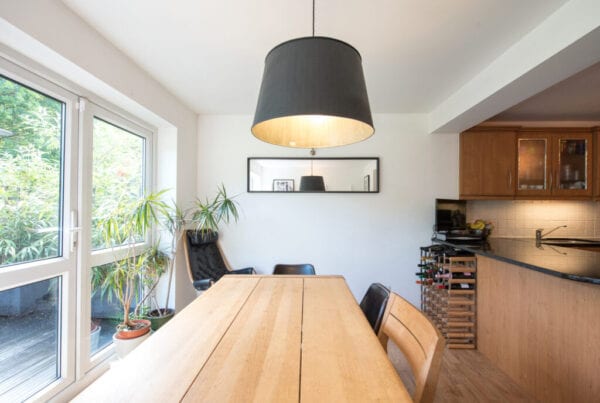 Keeble / Getty Images
4. Determine if your lampshade is for ambiance, function or both
Every lampshade that you put in your home doesn't have to be just for function. While it's obviously nice for your lampshades to diffuse the light from the light bulb to create a relaxing ambiance, the color of your shade can make a difference as well. Using all-white decor in your home, especially in lampshades will give you maximum illumination. Consider using light toned shades for more light diffusion into the room and use darker shades to create a mood or ambiance in your space.
5. Choose a pendant lampshade that compliments the room
Pendant lampshades have come a long way over the years in interior design.  There has been a return of large print, dynamic colors and broad profile lampshades reminiscent of the 60's and 70's when large graphics and color was huge in design! Bring these elements into your dining room pendant lampshade. Ensure your dining table mimics the similar style to compliment the fixture.
Onzeg / Getty Images
6. Bring lampshades into unconventional rooms in your home 
When looking for the right lampshade, remember that lamps can go in your bathroom, basement or laundry room to add ambiance and to create an aesthetic that wasn't once there.  In many modern homes, designers are using pendant drum lampshades to create a focal point over a free-standing bathtub. If you have countertop area in your laundry room, why not place a small lamp as a "nightlight" or ambiance when walking by a dark laundry room?  The right lampshade can make all the difference in unconventional spaces.
LianeM / Getty Images
7. Make a statement with your lampshades or none at all 
When considering the right lampshade also look to your room to determine if you'd like to make a statement or would prefer your lampshades to blend into the surrounding decor. Complimenting colors and fabrics used on furniture can be the inspiration for lampshades that share the same color palettes as textiles, wallpaper, accent rugs and throw pillows.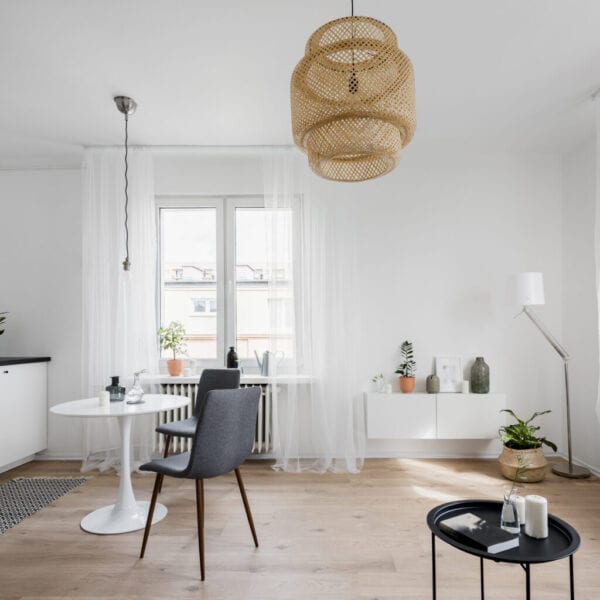 in4mal / Getty Images
8. Safety first when it comes to choosing the right lampshade
After you have chosen the lampshade you like, ensure it fits proper distance from the light bulb as all light bulbs give off heat. The size harp can adjust the lampshades, which is the metal arms that extend from the saddle of the lamp to hold the lampshade. Another way to adjust the distance is to use a variety of sized fitters that sit above the light bulb to ensure the lampshade sits adequately for safety and to prevent your lampshade from burning.
9. Choosing the right lampshade shape for your lamp
If you want to replace your current lampshade for another, take into consideration the different shapes available. From a drum/cylinder, floor, empire, coolie or the traditional bell type will help set the design style in your room. Many lamp manufacturers can help you choose the right one by choosing a base and they will give suggestions of what shape will fit best.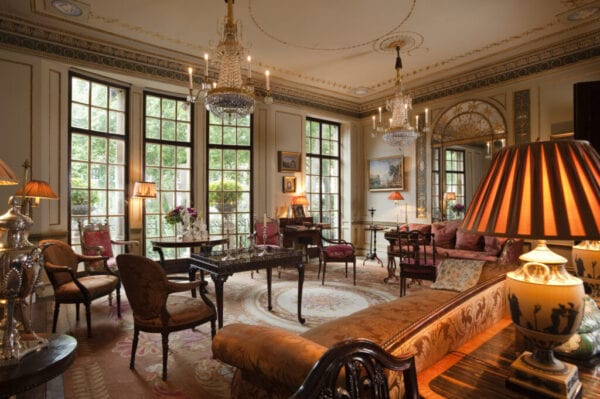 von Einsiedel / Getty Images
10. Make your own lampshades for a custom look
In our modern world of social sharing the ability to make DIY projects customized for our own tastes has never been better! If you are crafty why not make or embellish your own shade with ribbon, crocheted rosettes, fabric, or other adornments for a unique look that will only be found in your home! For creative ideas look to Pinterest, Etsy and other craft sites for simple customized lampshades you will love to "steal the look" from.Freshome reader's we'd love to know your tips for selecting the perfect lampshade.