The Mymove Guide to Renovating an Older Home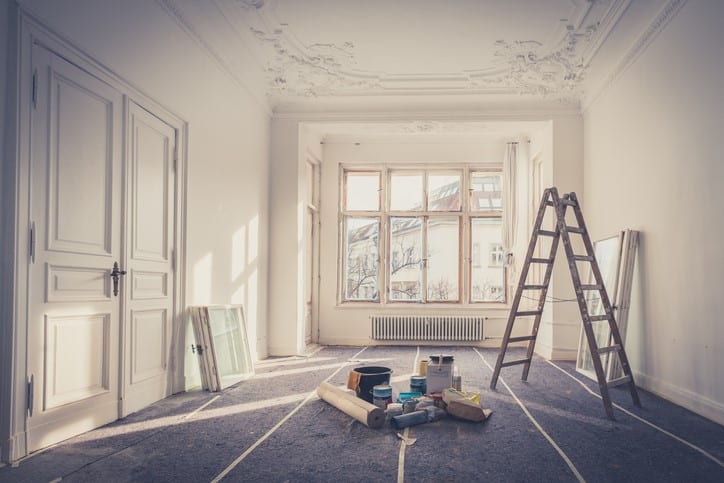 Historic homes are full of character, but sometimes they also need repairs and renovations. We may not all have an HGTV budget to work with, but there are multiple ways to brighten and update an older home. Here are a few tips you need to know before you start a home renovation project.
Renovating kitchens and bathrooms
Kitchen and bathroom updates are often first on the list for many homeowners to tackle. From knocking down walls to simply repainting your cabinets, you can
update your kitchen
to reflect a modern style while still maintaining the charm of your older home. Bathroom remodeling may include updating the plumbing or replacing the shower and tub depending on the age of the home. You can start small with a coat of paint and new vanity, or remodel the entire bathroom for a fresh, new look. A huge upside to remodeling kitchens and bathrooms is that it will increase the value of your home and make it more appealing to potential buyers if you decide to sell. You can always focus on updating the fixtures, appliances, and plumbing while keeping elements of the original design like tile floors and cabinets.
Updating windows, insulation, and heating/cooling
Many homeowners are drawn to cosmetic updates, but maintaining a comfortable, efficient home should also be a priority. Depending on your budget, there are many heating and cooling options for older homes. A home built some time ago may not have a whole-house air conditioning system installed. They may even rely on older, less efficient heat sources like radiators or wall heaters. There are several ways to approach this kind of upgrade, and a local
HVAC specialist
can help you find the best option for your home. Consider starting with new windows and insulation to prevent drafts and keep cold air out in the winter and warm air out in the summer. This is a quick way to make a big difference. You may, ultimately, need to install a new HVAC unit in order to keep your home comfortable. This will also help to increase the value of your home.
Make quick, low-budget updates to an older home
Don't have the budget for a major overhaul just yet? Start small. Replace the hardware in your kitchen and bathrooms for an instant, modern look without breaking the bank. New drawer pulls, cabinet handles and sink faucets can make a big impact in an older space. You can also always reinvigorate a room with a fresh coat of paint in a favorite color. Painting a room yourself will save you on the cost of hiring a painter. Don't forget to apply fresh paint to the ceilings, too. New curtains or blinds and colorful accent furniture can also brighten a room. Ultimately, the best way to update an older home is to make space feel like your own. Do you have any additional tips or renovating an older home? Let us know in the comments.