Custom Loft Maximizes Space in Tiny San Francisco Condo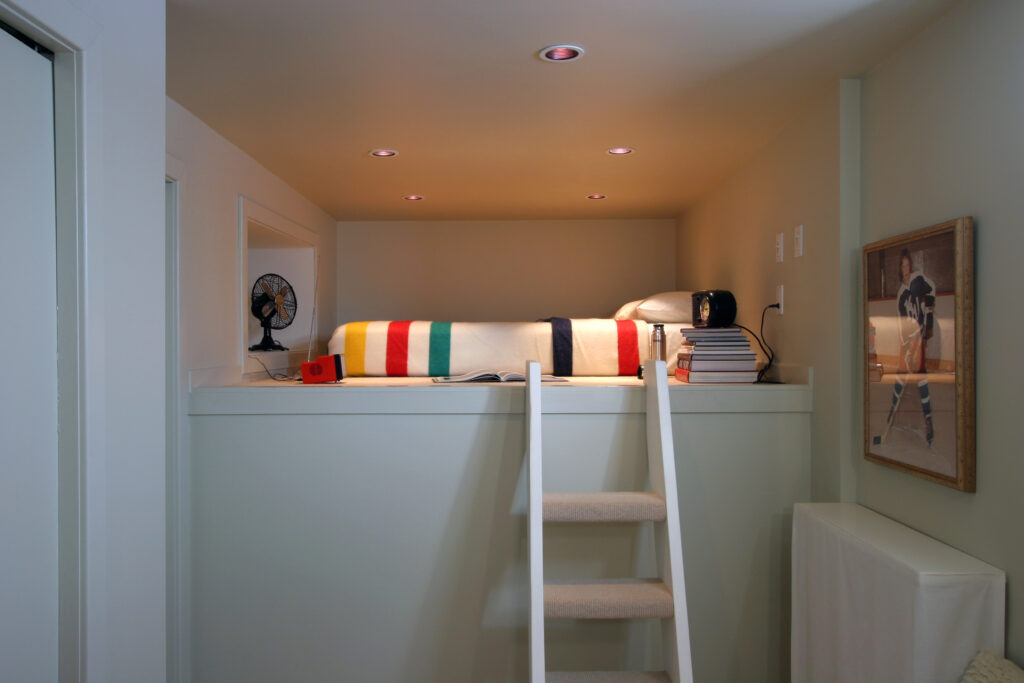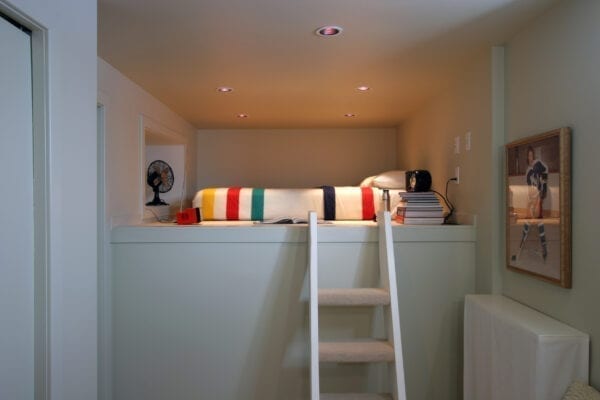 Lori Andrews / Getty Images
As San Francisco real estate demands increase and available space decreases, designers at ICOSA, in collaboration with Peter Suen, created the Domino Loft. The dynamic, multifunctional volume was built in a condominium in the city's Financial District.
The custom loft houses a bedroom, guest bed, closet, dining room and vibrant work area. It was assembled in an offsite workshop using concrete panels, wood slabs, metalwork and custom cabinetry, and then reassembled inside the home.
The designers' highly efficient touches included a dry-erase white board that pulls out to a Murphy bed, and a full closet that's hidden by a slide-away table that doubles as a desk.
A sturdy ladder with railings allows access to the lofted "bedroom" area, underneath which is a closet and storage area for accessories such as hats and shoes. The ladder slides horizontally for easy accessibility.
The loft has a clean, modern look, incorporating contemporary details and finishes. Storage is abundant throughout the entire unit, and the space is easily functional for a couple — and even a guest or two.
Designs such as the Domino Loft are a creative solution for apartments in big, crowded cities with increasingly expensive real estate. What do you think of this space-saving idea?