6 Mantel Decorating Ideas for a Fresh Fireplace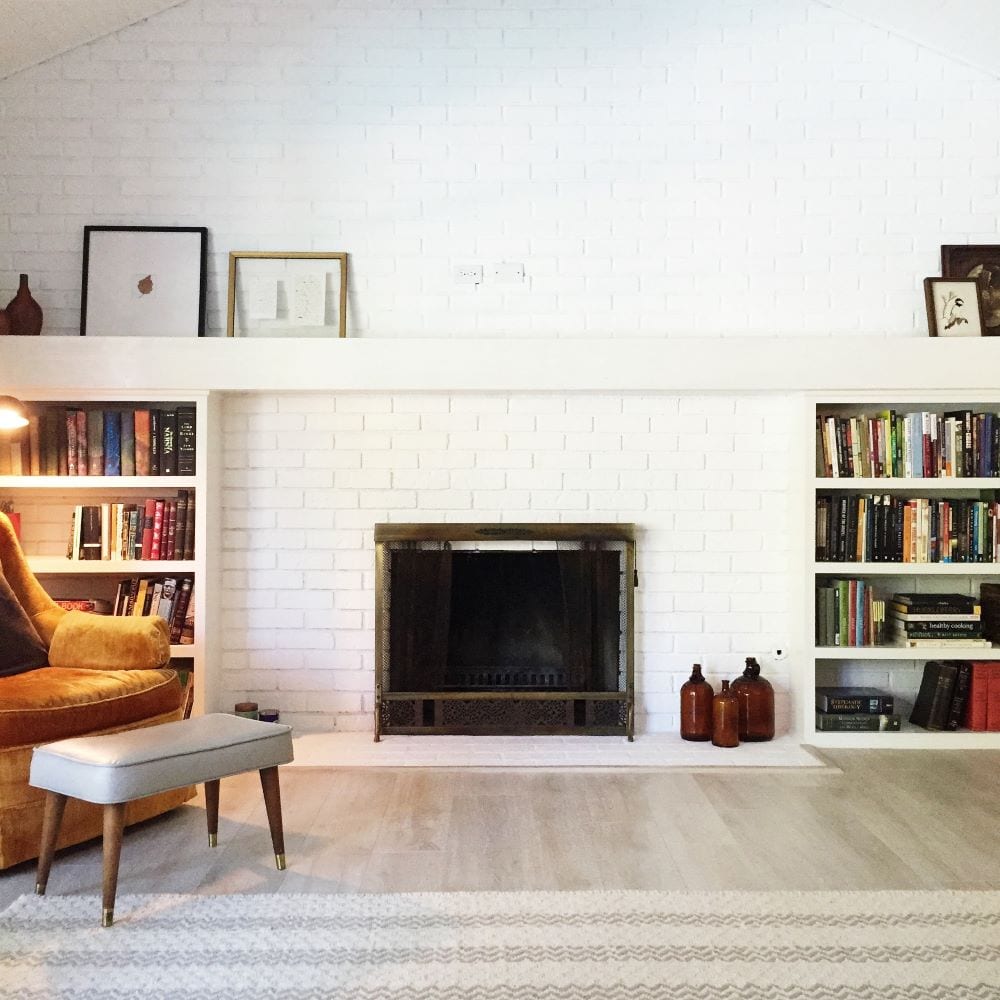 A tastefully designed mantel is one of the most important design aspects of a living space. It's often the first thing the eye is drawn to when entering a room. Much like the rest of our homes, the way we decorate our mantels is a direct reflection of our style.
Want to update your mantel, but not sure where to begin? We've come up with some tips and ideas to get you on your way to a stylish display.
One important element of mantel decorating is how you balance your objects in the space. Symmetry brings your eye across the mantel, which is better for a more streamlined, simple approach. For homes with a more classic and conservative aesthetic, this is a popular look. If you prefer a more modern style, vary the height of your accessories to achieve the look that best fits your personality.
You'll also want to pay attention to scale so that your statement pieces don't overwhelm the space. Play around with different shapes, textures and colors to discover the right proportions. You may be surprised how much you like the look of a bold pop of color or a tall statement piece.
Follow these mantel decorating ideas as a guideline on how to create your new favorite space, but keep in mind the most important tip of all: Stay true to your personal style. Use pieces you love, designs you are comfortable with and an aesthetic that fits your home. You can't go wrong!
Here are 6 mantel decorating ideas to help you get started:
1. Add Greenery
As fireplaces are generally made of heavy and hard-looking materials such as brick or stone, they can weigh down the look of a room if dressed improperly. To combat this, break up the masculinity of a fireplace with the soft, fluid lines of plants.
A pop of green complements an array of design styles, while floral arrangements add a more feminine tone. Tall grasses are becoming increasingly popular as a relatively neutral and delicate plant that adds eye-catching height.
Shop These Products Now: Indoor Fire Place – Round Side Table
2. Get Artsy
Whether you're a fine-art connoisseur or just like gazing at your favorite painting, an art display can be a wonderful addition atop your mantel. You can go for a trendy gallery wall, either hung above the mantel or sitting atop it. Alternatively, you can make a statement with a single large piece of art that reflects your taste.
3. Use Mirrors
Can't decide on a piece of artwork? Try a mirror instead. You can find them in nearly any shape and size, whether you'd prefer a statement mirror or two matching ones that flank the mantel. A mirror also helps to brighten your living room by reflecting light from a window. You can either hang it or set it on the mantel and lean it against the wall.
4. Try Tech
Flat-screen TVs have made their way to our mantels, and they're probably here to stay. If you're planning to put your TV over your mantel, then mounting it straight to the wall is an aesthetically clean way to do so. If you can, mount it flush with the wall so it looks less bulky. Alternatively, you can conceal it behind a cabinet.
For a more decorative option, try framing your TV. You'll still want to add things to the mantel itself, but be sure they are small and don't clutter the space or block the screen.Shop These Products Now: Wooden Side Table – Round Mirror
5. Be Seasonal
Embrace the seasons, and not just the ones at the end of the year. Add fresh flowers in the spring, tall grasses or bowls of slow-ripening fruit in the summer, or vases of cranberries as fall approaches to keep your mantel current.
6. Switch It Up
While mantel decorating creates an important focal point in a living room, it's also one of the easiest things to change out — whether seasonally or with the trends. A good way to keep yourself from going into design despair is to collect several pieces to use together for a fresh look.
For example, you can mix and match items such as candles, vases and other smaller decorative objects as inspiration hits. Change your decor as much as you like — not just around the holidays!