Not Your Father's Laminate: Check Out These Woodgrain, Stone and Matte Finishes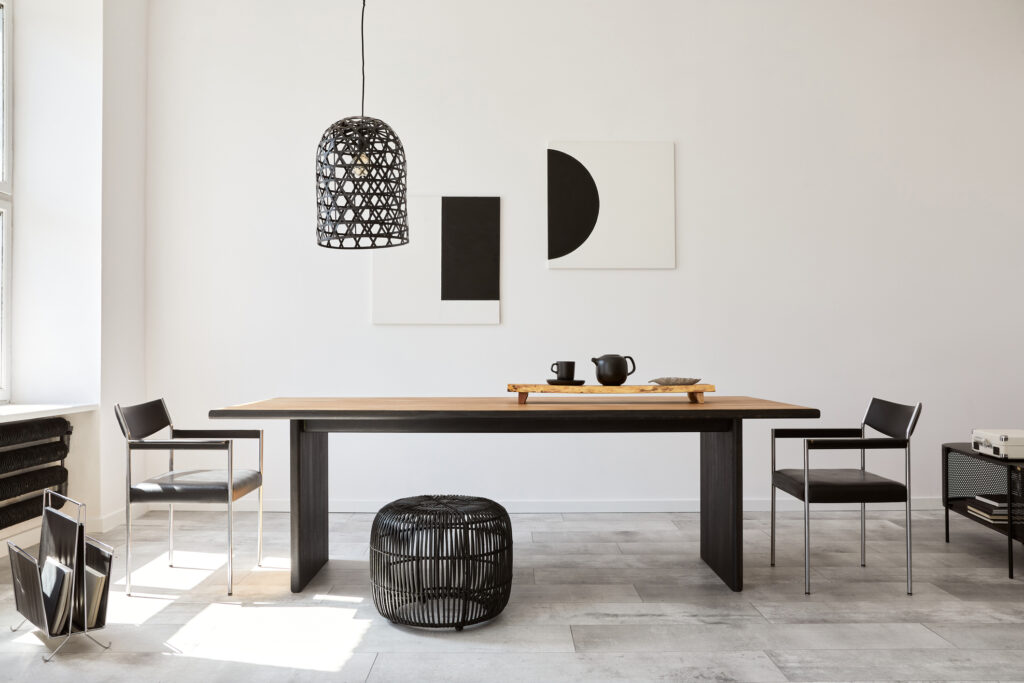 Laminate used to look cheap and cheesy. It was durable, but certainly not fashionable. However, times have changed, and now the material is much more realistic-looking. In fact, it can mimic many of your favorite materials, which makes it an excellent, inexpensive design choice. Whether you choose to implement it on floors, countertops or even walls, there's sure to be a use for laminate in any room of your house. Read on to learn more about how to incorporate this once-taboo material into your home.
Laminate flooring
One of the benefits of laminate flooring is that it can easily mimic a variety of materials: wood, stone and even tile. No matter what your design needs are, there's likely a laminate to match. And while it doesn't have the same properties as the material it mimics, it's still a more affordable way to get that visual effect.Modern laminate floors are also easy to install, unlike older versions that required glue. Claire E. Tamburro of Tamburro Interiors explains, "Laminate flooring comes in sheets and planks and is either installed as a 'floating floor,' meaning there is no adhesive holding it in place, or adhesive is used to install." However, she warns that the floating floor option can sound hollow and create an echo. "Some manufacturers add a cork layer to the back of the planks to provide an added acoustical layer." This softens potential unwanted noise as you walk across the floors.Worried about damaging or cleaning your floor? Never fear; some brands are water-resistant and scratch-resistant, and many don't require waxing or polishing. "Laminate flooring looks very realistic and is generally easy to clean with a vacuum and damp mop," adds Tamburro. "It can scratch and get dings and dents over time, but overall, it is a durable material." This resiliency makes it perfect for high-traffic areas.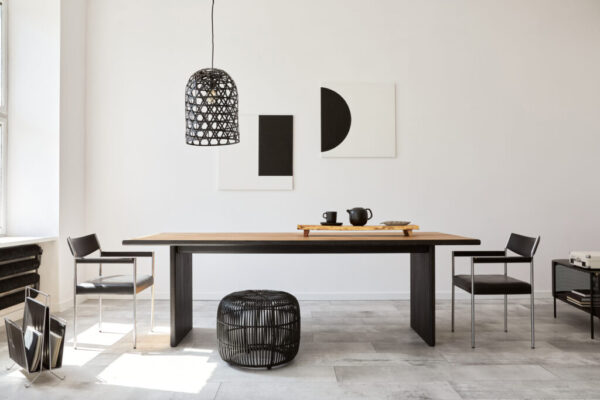 FollowTheFlow / Getty Images
Laminate countertops
Mina Fies, creator of the Renovation Roadmap and the founder and CEO of Synergy Design & Construction, tells Freshome, "The biggest laminate trend I'm seeing in the residential remodeling and design industry is increased use in countertops and cabinetry."It's no surprise, really. An actual granite or marble countertop could cost $120 per square foot to install. However, the Formica marble laminate countertops in the photos below range between $14 and $38 per square foot. The money you save on countertops allows you to splurge on other items.What's more, these countertops often look just like the real deal. "Formica in particular has some new edges in its 'Ideal Edge' collection which makes it appear the pattern is throughout the whole countertop (like stone), when in reality it's just wrapped around the edge," says Fies."Most laminates are available in simulated wood and stone looks, often with an embossed texture that makes them even more realistic," adds Tamburro. High gloss and matte options also provide a well-finished and modern look.To clean stains on a laminate countertop, use a mild detergent with water and a nylon brush and clean in a circular motion. Then blot with a soft, clean cloth. You should never use harsh, abrasive cleaners or materials, which can cause permanent staining. And a word of caution in kitchens: Don't rest hot pots and pans on a Formica countertop. As with other materials, it can leave a permanent burn mark.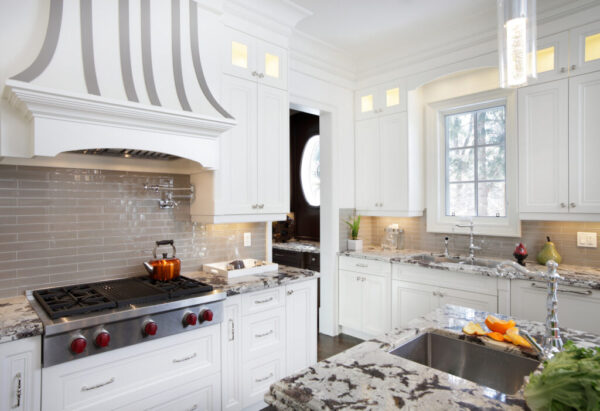 Sisoje / Getty Images
Other uses for laminate
Because laminate is so easy to work with, you don't have to feel limited to the traditional floors and countertops. Need an accent wall? Laminate could do the trick; just look at the wood headboard in the bedroom photo below.Or, for a more out-of-the-box choice, try finishing your kitchen cabinets in laminate. It's an unconventional choice, given the material's formerly taboo nature, but it's an inexpensive way to give your kitchen that little extra something.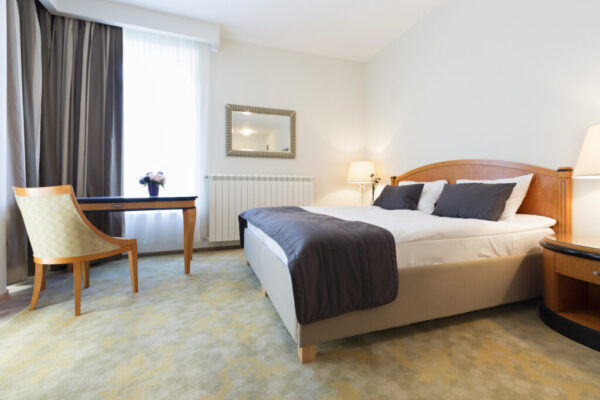 rilueda / Getty Images
"Laminate is no longer reserved just for floors," Fies says. "Demand is being driven by the new and improved quality of options now available, and this is changing the way we all think about laminate. Regardless of your design idea, laminate can handle it."What about you? Will you be incorporating this material into your design? We'd love to hear about it in the comments below.