5 Ideas for Rustic Chic Accent Walls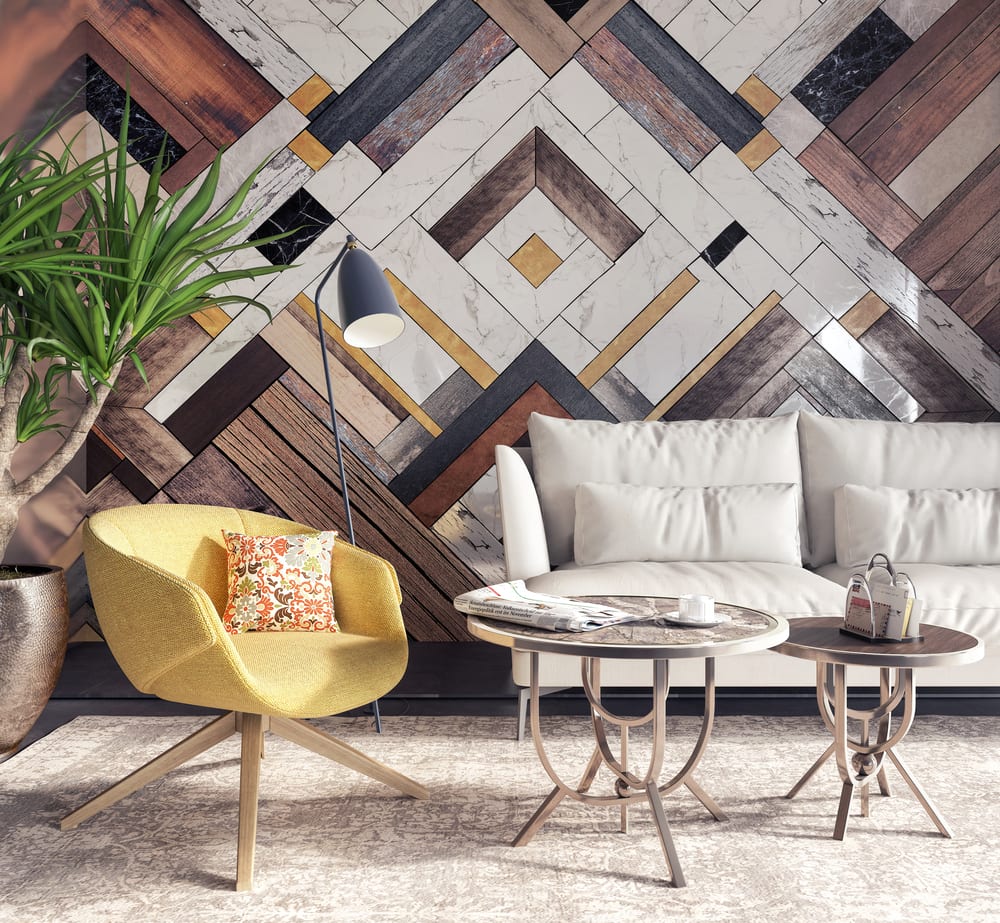 In the world of design, rustic chic has become an increasingly popular option in a home. But what is rustic chic? Basically, these are spaces that take rustic elements like distressed wood and combine them with the simplicity of modern design. And rustic chic accent walls fit right into the style.

Since striking the balance between rustic and modern can be hard, there is one way to almost instantly get a rustic chic look. Design a modern space and add a rustic chic accent wall. What makes these walls rustic is that they are made of visibly distressed and textured wood. Take a look below for how to use rustic chic accent walls all around the home.

[deals-hub-ad]
Reclaimed barn wood in the bedroom
One of the easiest ways to use a rustic chic accent wall is to put one in the bedroom. Using distressed boards on one wall gives the space a look like you're partially inside a quaint cabin or barn.
The fact that it is just an accent wall won't upset the balance between modern and rustic. Having four walls with rustic wood on them might make the space look like you are merely putting the wrong type of furniture in the wrong home. An accent wall is just that; it adds a touch that makes the rustic elements look intentional without being overbearing.
Divider wall
Another way to use rustic chic accent walls is to go for a separate wall that acts as a divider. In the space above, a white and geometric ceiling with white walls keeps the divider wall from overpowering the space. These elements surround the divider wall, visually separating it and adding balance.
This, in turn, helps other rustic elements work in the space, like the flooring, TV stand and old-fashioned wood burner. If you're trying to balance rustic and modern, this space shows how far modern white walls and ceilings can go in adding a surrounding balance.
Small accent wall
Rustic chic accent walls can also be on the more subtle side. The photo above shows how they can be used on small walls to add a rustic vibe to a space without being overpowering.
The photo also shows that using a smaller accent wall pairs well with rustic hanging bulb lights. The lights help bring the accent wall into the space visually, rather than leaving it looking random. Slight texturing on the hallway table further accents the rustic look. Meanwhile, the rest of the space uses the high contrast dark and light color scheme usually seen in more modern spaces.
Reclaimed wood pallet for rustic chic accent walls
This design puts a reclaimed pallet look onto the wall itself. The pallet is so large it creates a defacto accent wall. And then it also doubles as an entertainment center. It's one of the most creative rustic chic accent walls out there.
What makes this work so well is that the rustic pallet sits against a modern, light wall. Again, this design shows how light walls work to add balance between the modern and rustic looks. Textured floors and ceilings also add to the rustic feel.
It's also worth noting that modern and bright furniture goes a long way in balancing the space for the modern side.
Dining room accent wall
A common place for accent walls is the dining room. They create some contrast and visual interest for your guests to enjoy. This rustic chic accent wall is well-placed by a dining table. The large abstract art is an interesting choice in that it balances things back towards a modern look, along with the clear chairs and stark table. Modern looks love contrast between light and dark, so the black and white rug was also a good pick.
And perhaps nothing exemplifies the rustic chic look better than the centerpiece. The rustic twig design popping out of the bright, modern vase has a strong balance between modern and rustic. Small details like this can help add that feel of balance between rustic and modern in any space.
Where will you be using rustic chic accent walls in your home?