How to Create a Great Vacation Rental Property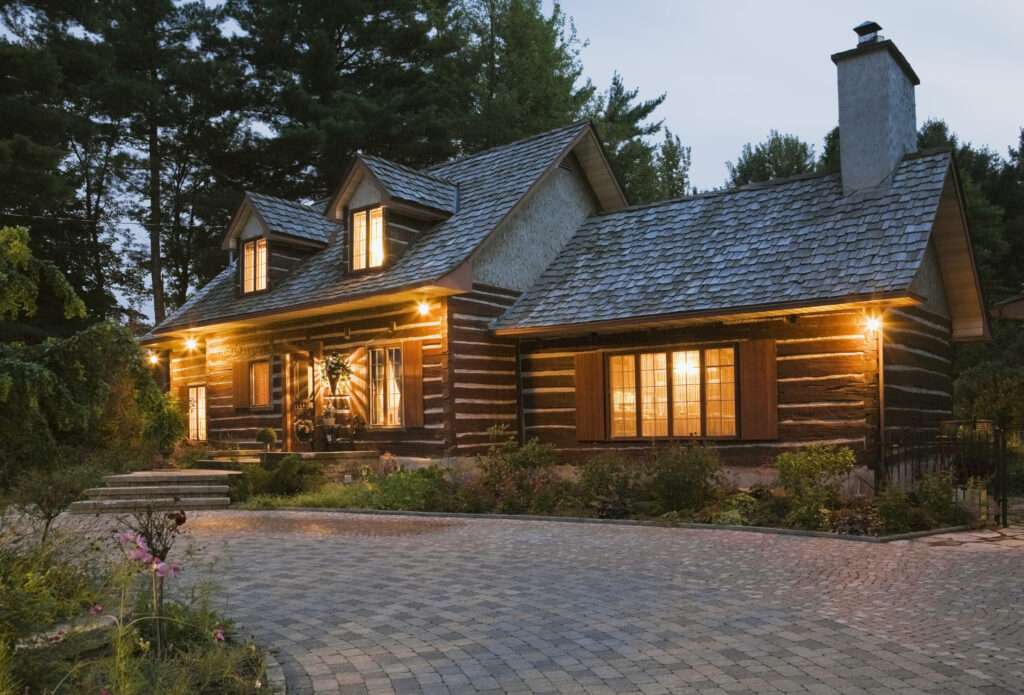 There are vacation rental properties and there are great vacation rental properties. Owning a great rental property can make you stand out from the crowd and will ensure that your property is rented as often as you'd like it to be. This will also ensure that you not only get top dollar, but repeat customers. There are two types of rental properties – those that are used by the owners, and those that are not. Often those used by the owners are favored as they tend to be kept cleaner, more up to date and feel more like a home away from home. Regardless of whether you choose to use your rental or not, let this be your guide to owning a great rental property. Conversely, if you are a renter, use this as your resource to help you choose a great rental home.
Enlist the help of a good rental real estate agency.
A real estate company will act as the liaison between you and the renter. They have bound legal contracts to help protect both you, the renter, and the tenant. A Realtor will help to screen the renter to fit your specific guidelines and parameters. A Realtor will also take photographs of your property and list them on their website. Most rentals are found on the internet. If you want to be involved with the process, you can ask the real estate company to share any information they have on the parties interested.
Keep your rental current.
No one wants to feel as though they've stepped into a time warp. Vacationers want the same amenities and comforts they have at home. A bright roomy space that can comfortably accommodate friends or family. Furniture should be clean and look fairly stylish. This isn't to say you must spend a lot of money to furnish your rental – not at all – but you don't want your guests to feel as though they've walked into a home that has discarded furniture. Furnishing a rental property with items from consignment shops and tag sales is perfectly acceptable, providing your items don't look beaten up.
Nor do you want to place your better pieces in a rental home. Soft furniture – couches, chairs, sectionals, etc, should look fairly new and clean. Have slipcovers made to protect original upholstery and choose colors and patterns that stand up to frequent uses. While white and neutral colors are pleasant, they are not practical! Spills will happen. Be prepared for them. Walls should be or look freshly painted. You may want to wipe them down at the beginning and the end of each season.
Hire a cleaning service.
There's nothing worse than walking into a filthy rental property. Your guests shouldn't feel as though they need to wipe down counters, tubs, showers or floors the minute they step into your home. Hire a cleaning service to thoroughly clean before each renter starts his stay. It is perfectly acceptable to ask your renters to clean up after themselves before they leave. A quick wipe down of counters and a quick sweep before they leave the premises is often customary.
Make your home feel like a home away from home.
This can be done at a minimal expense. It really doesn't take much to add some personal touches to make your guests feel as though they're home away from home. Here are a few simple things that will make a big impact:
Hang artwork/photography on the walls
Add extra pillows and throws on the couch
Have vases on hand for flowers
Collections – river rocks, sea glass, shells, etc – placed in jars
Books and magazines for guests to help themselves to. (It is ok to ask them not to be removed from the property)
Tour guides or books if your home is in a popular travel destination, mountains or seaside town
Board games and cards – It's inevitable that onto every vacation some rain must fall!
Add some inexpensive area rugs to soften the space
Offer modern amenities.
We're internet dependent for work and pleasure. Offer your guests access to the internet as well as cable. Your home should have at least one television set and a DVD player. Land lines are not necessary as most everyone, these days, does have a cell phone. Provide your guests with a guest login.
Have a well-stocked kitchen.
While renters often eat out, and often, while they are on vacation, most will take full advantage of a well stocked kitchen and many meals will be prepared and enjoyed in your rental property. A good kitchen will be stocked with:
A dishwasher
Microwave oven
Toaster/toaster oven
Coffee Maker – Do keep coffee filters for this particular make on hand
Tea kettle
Ample selection of pots and pans
Ample selection of sharp knives
Flatware service for 10-12
A vegetable peeler
A whisk
Metal spoons
Wooden spoons
Metal and rubber spatulas
Measuring cups
Measuring spoons
Plates (for 10-12)
Bowls
Serving and prep bowls
Plastic and glass drinking glasses
Coffee and teacups
Wine glasses
Can and bottle opener
Baking sheets
Colander, sieve
Kitchen towels
Dishwashing detergent
Sponges
Optional:
Spices and condiments (salt, pepper, sugar)
Plastic wrap, aluminum foil. plastic bags, garbage bags.

With the above items, it is ok to ask guests to replenish diminishing supplies.
You should also keep cleaning supplies and extra light bulbs on hand as well as a broom, mop and vacuum cleaner, even a couple of flashlights in case of unexpected power outages.
In the bedroom…
Offer your guests plenty of storage space for their belongings. Have plenty of hangers in the closets and dressers with empty drawers in each bedroom. Bedside tables and lamps in every room for bedtime reading. Televisions are optional here, but many master bedrooms do have television sets. A working clock is also a nice touch to have in each bedroom. Bedding should look new and clean. Check bedding for stains and tears. Offer extra pillows and blankets for cooler nights. If you don't have air conditioning make sure that every bedroom (and main living areas) each have one rotating fan. Make sure all lamps and fans are in working order.
It's entirely up to you as to whether you want to provide bed linens and towels. It might be easier for renters who are travelling from afar as well as those who may have different sized bedding. The cleaning service can wash all linens and make beds.
Do provide your guests with a detailed informational booklet or packet.
In it be sure to include:
Local hospitals, walk in clinics
Pharmacies
Grocery stores
Specialty food stores, coffee shops,
Libraries
Bookstores
Museums and other attractions
Local shopping
Movie theaters
Restaurants
Your phone number so that you can be accessible.
Information regarding garbage collection and recycling.
Anything else you think your renters should know or might be interested in
Walk through your property regularly.
If you are not able to do so, enlist the help of a local friend or your real estate company. Look for visible signs of damage and wear and tear. Accidents happen but you want all repairs completed before the next set of guests move in.  Outside lawns should be mowed and bushes trimmed. Outside seating and dinging areas should be clean and usable. If your property comes with the use a grill, make sure there is enough gas in the propane tank. If you have a winter vacation home make sure that your furnaces are working and test the heat at the beginning of each rental season. A hands on and involved renter generally has a better property than those who are absent.
It is OK to screen your own tenants.
You want renters who are going to enjoy, respect and not abuse your property. You don't want your property to be turned into a party house. You can be very clear in your guidelines as to what your limitations are – ie, how many can stay in the house, whether pets are allowed or not, whether young children are allowed or not.  You may also want to ask your renters what they think you could do to make their stay even better.  A comfortable and well maintained home will see return renters. In fact, the same renters will often return to the same house year after year. As a property owner, these are the renters you alooking for!