How to Change your Interior Walls with Texture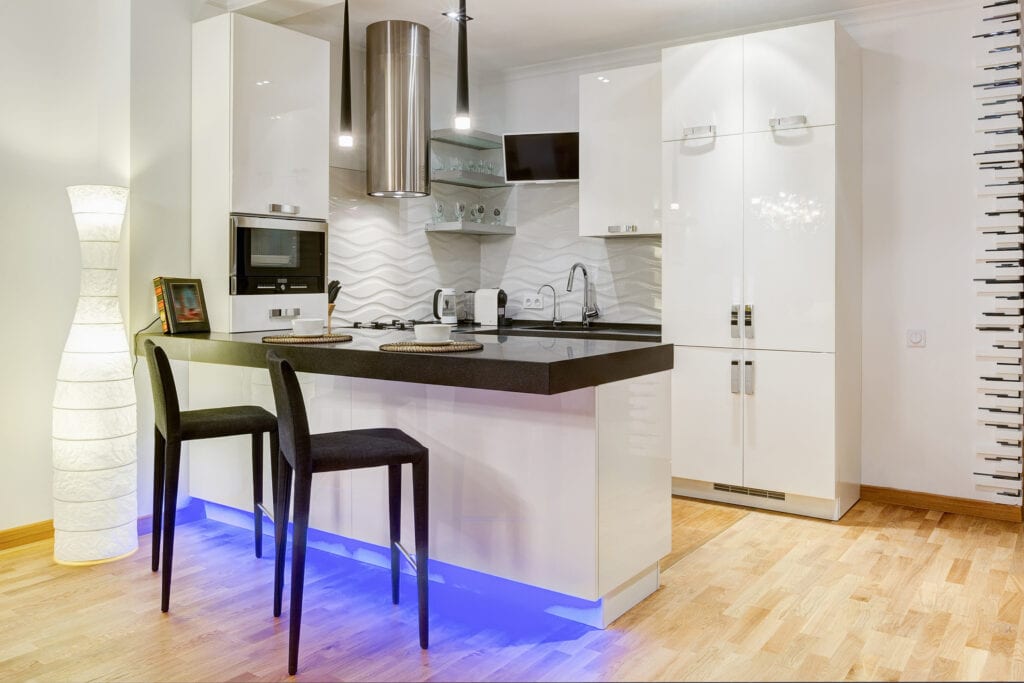 There are millions of colors to choose from for your interior walls, but paint can also be enhanced dramatically with texture. Sure, a caramel tan colored wall may look nice, but once combined with a faux painting technique or a textured wall panel added behind it, the room will take on a whole new dimension! Textured walls have become a growing trend because they can take on a myriad of aesthetics from fine linen to bold geometric forms. If you are looking for a way to change your interior walls, here are a few suggestions for using textures to enhance them.
Go bold with texture: One of the beauties of using textures is the ability to spark a mood or drama in a space without having to change out the furnishings, flooring, and architectural details. Textured wall paneling are sold in sheets that can be attached to the wall, and then painted over. Several wall panel varieties come in different colors, or many home owners prefer to leave them white. Depending on the aesthetic you are trying to achieve, bold textured wall panels are a nice option for your interior walls.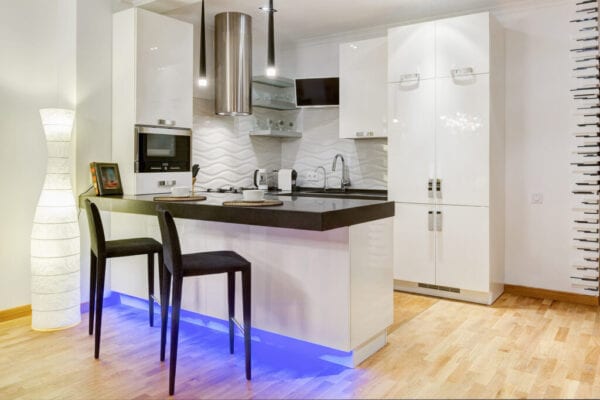 Artserstudio / Getty Images
Give the illusion of texture: While touchable textures are nice, often a more subdued look is desired in a room to make the walls blend in with the decor as opposed to compete with them. Faux finishing is a technique by which different paint colors and glazes are used to create walls that appear to be textured with varying hues and highlights. Depending on the colors you choose and application pressure used a unique look can be achieved on each wall of your room. Use as an accent wall, or use on all walls to envelope the space in varying texture.
Walls that look like artwork: Other texture techniques used on interior walls involve painting murals, patterns, and even trompe l'oeil. Trompe l'oeil is an artistic technique that involves painting realistic images and scenes to give the illusion of textures, and realism. This is used on walls to give a room depth, character, or to change the mood of a room dramatically. Walls that have painted to look like artwork can be done by artisans or interior wall professionals. There are also wallpapers and do it yourself murals that mimic hand painted artwork on walls. Whichever is your method for application, the results can be stunning.
Break up a monochrome room with texture: If you prefer monochromatic interiors that have little color, texture can be a nice way to break up the eye without getting bored. Fabrics, wall panels, and even joint compound can be used to apply texture to the wall, but can be left monochromatic. This allows the room to still read as a unified color scheme, but also gives the space personality without trying to hard!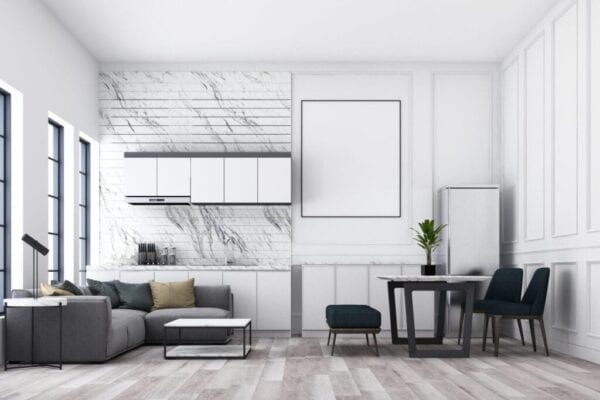 Phiwath Jittamas / Getty Images
Your walls just became more exciting with the use of textures. Regardless of your design style, there is a texture that fits perfectly in your home. For inspiration, visit a home improvement store for do it yourself workshops and online tutorials. Many You Tube videos have been made by everyday DIY'ers, and experts that can show you how to create beautiful textured walls. Look through home décor magazines and interiors websites for more inspiration. The more ideas you gather, the better you will be able to mimic the look in your home.
Freshome readers do you have textured walls in your home? We'd love to know what techniquyou've used!