10 Hot Trends in Retro Furniture that You'll Love in your Home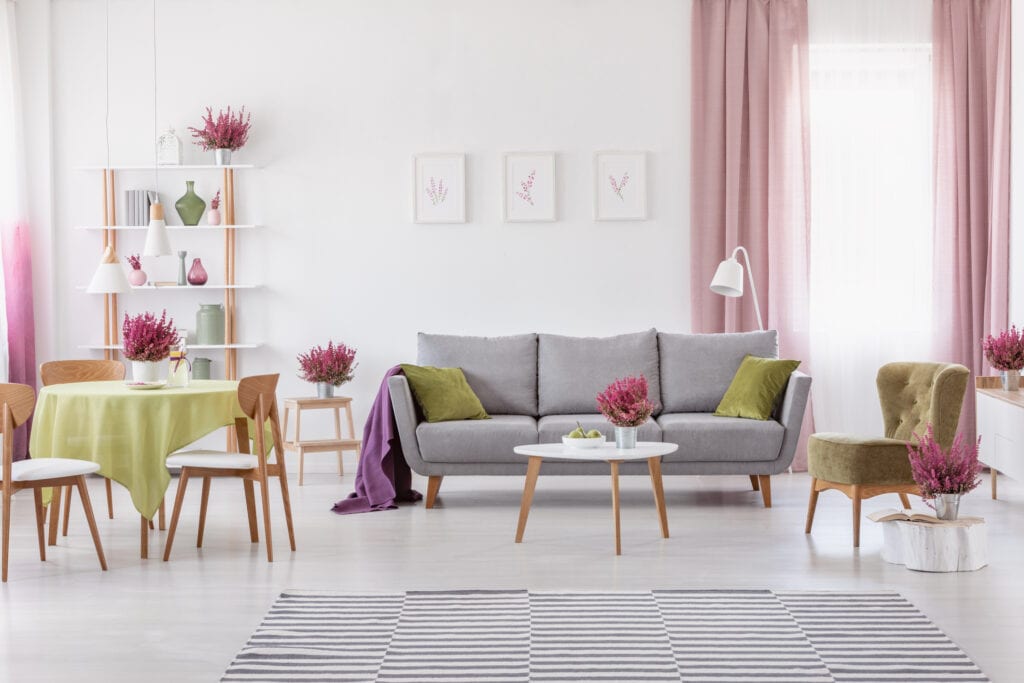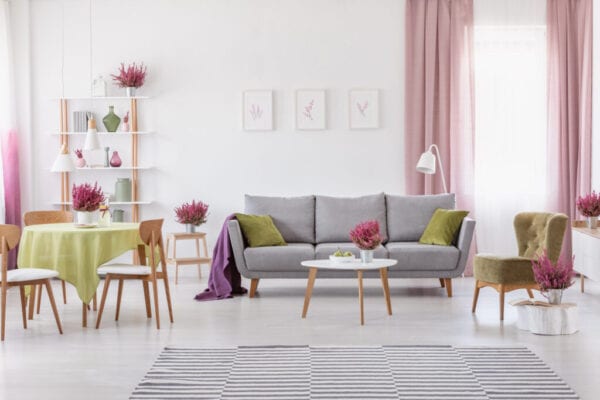 KatarzynaBialasiewicz / Getty Images

There is no doubt that retro trends in furniture are back in a big way! Have you ever heard if you save your clothes or furniture for 20-30 years the styles will come back in fashion? While this may be true, sometimes the styles don't come back in the same exact materials, colors or execution of the design but the original intent does resurface. Furniture design is similar to fashion in that designers gain inspiration from the past and fuse it with modern details and inspiration. If you are looking to "update" your home with retro furniture but don't know where to start, take a look at these 10 hot trends that are sure to modernize your home in a throwback way!

[deals-hub-ad]
1. Choosing an era that you love for your interiors: 
Retro furniture is all about digging into the past eras of design styles and choosing the ones that you loved the best. Many homeowners like to choose mid-20th century modern furniture that focuses roughly from 1930's – 1960's. While there is still a trend for 70's and 80's periods as well, decide what characteristics you enjoy and that fit your design style. The furniture of each era have their share of patterns, colors, finishes and pop culture appeal that will resonate with every homeowner differently.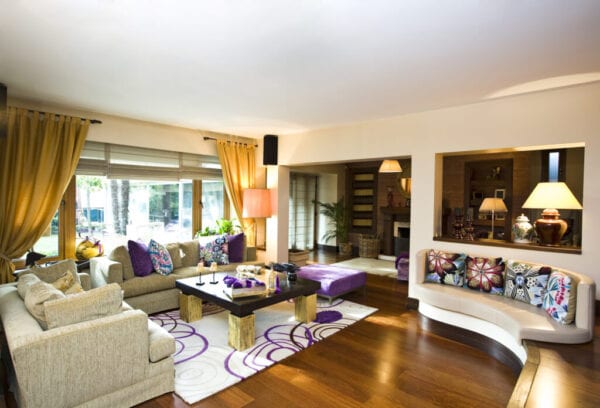 bonetta / Getty Images
2. Choose furniture that matches the architecture of your home:
Many homeowners choose furniture from the inside out, while others prefer to let the architecture of their home help decide their furniture options. This is perfect for homes that love to mimic streamlined retro furniture to counterbalance expansive windows and views. Many architects over recent eras were also furniture designers. Dig into history to find out if your favorite architectural style would complement your furniture too!
3. Retro lighting to illuminate in style:
Whether you love the retro metal arc floor lamp with the big lampshade that was popular in the 1970's gracing everyone's living room or you prefer the introduction of aluminum into wall and pendant fixtures of the late 1960's – lighting was an integral part of retro furniture decor. Look to your favorite lighting manufacturers for lighting reproductions for your ceiling, walls, floor in every retro style imaginable.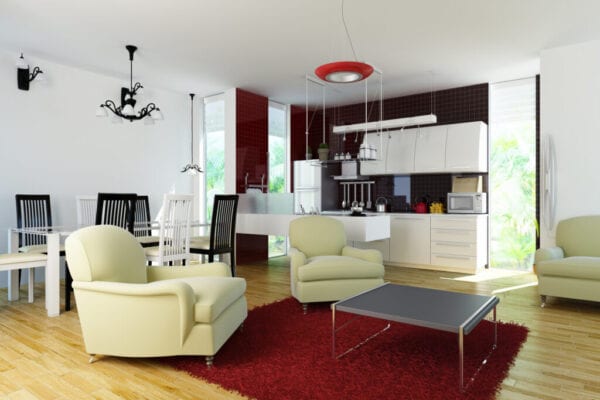 IvanWuPI / Getty Images
4. Diner style kitchens that make you reminisce
Kitchens have come a long way in design over the years and retro appliances and vintage furniture that recreate a scene from your favorite greasy-spoon diner are a wonderful and nostalgic trend. The 1950's style of family diners with high contrast color booths, metallic finishes, and the feeling of hanging out at the local neighborhood diner can be recreated in your kitchen today. Andy Warhol's pop art pieces with high contrast colors in your kitchen tiles, flooring, furniture mixed with stainless steel appliances or pastel colored appliances will make your kitchen sing.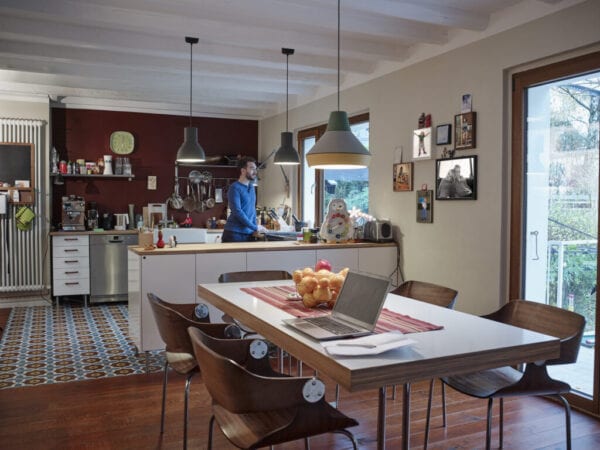 Westend61 / Getty Images
5. Choosing accessories that bring out retro appeal
Have you noticed the infamous 60's inspired sunburst mirrors are gracing the walls of your latest home interior magazines along with retro clocks, eclectic collections of dishware and more? If you're not sure if you want to take the full plunge into a retro-inspired decor or if you'd prefer to keep it subtle, try adding accessories throughout your home. Choose colorful vintage metal tins to add nostalgia to a side table and try shopping your favorite yard sales and online artisan communities for wonderful retro accessories.
6. Tips to consider when decorating with authentic retro furniture
Many home furnishings companies have reproduction lines that recreate the nostalgic and retro looks that we all love. If you decide to use authentic period furniture from garage sales, hand-me-downs or from vintage stores, ensure you are safe when painting, refinishing, or changing the look of old furniture. Especially children's furnishings can have lead based paint, toxic varnishes and also can have safeguards that are not in place as modern children's furniture. Keep this in mind if you're refinishing old furniture or plan to buy children's cribs, changing tables and other adolescent furniture.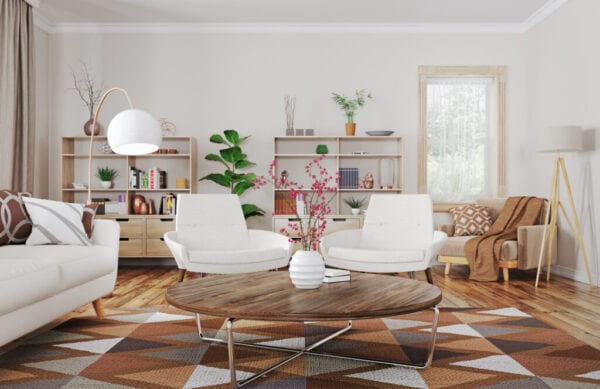 Scovad / Getty Images
7. Return back to the days of front porch-style living
Outdoor living, especially on the front porch was a way of life for many homeowners during midcentury years and bringing retro styled garden furniture to your front porch is one way to re-live those years.  Metal or heavy gauge steel garden furniture in pastel hues or vibrant color palettes are perfect for your outdoor home. Add a modern appeal with all-weather seat cushions in fun patterns like florals, stripes, or polka dots to bring back the days of drinking ice cold soft drinks from a glass bottle with a straw on the front porch and watching the world go by!
8. High contrast colors & textiles in your retro bedroom
Nothing says vintage like high contrast colors and textiles, especially in your bedroom. The 70's were a wonderful era of lava lamps, high voltage prints in bold and dynamic shapes and orange, green, purple, turquoise, and yellow were favorites among home and fashion designers alike. Bring a taste of retro styling into your bedroom with upholstered headboard made from velvet, velour, and pair accents decor with pops of color in accent pillows, shag rug and a eye-popping accent wall of color! What bedroom won't look psychedelic with these pairings?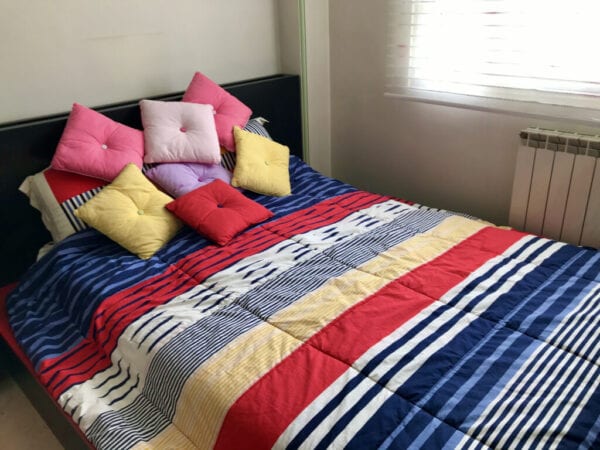 Mansoreh Motamedi / Getty Images
9. Find a color or retro element that inspires the rest of your design
If you don't have a specific era of furnishings that you love, consider getting inspired by your favorite color of appliance, sofa, lamp or even wall artwork. You will be surprised how an entire room can draw inspiration from standalone color. Who wouldn't love these turquoise appliances in their retro kitchen?
10. Seek inspiration from pop culture in your everyday world
In recent years there has been a reemergence  of retro television, movie, fashion, automobile and all design industry fields have seen vintage charm. If you are stumped on how to choose retro furniture and inspiration, surf the internet to your favorite pop culture icons. Everyone from celebrities to everyday people are bringing out vintage finds and changing the world with them. We'd love to know what retro styling inspires your vintage home!