Feature Wall Ideas to Showcase Your Style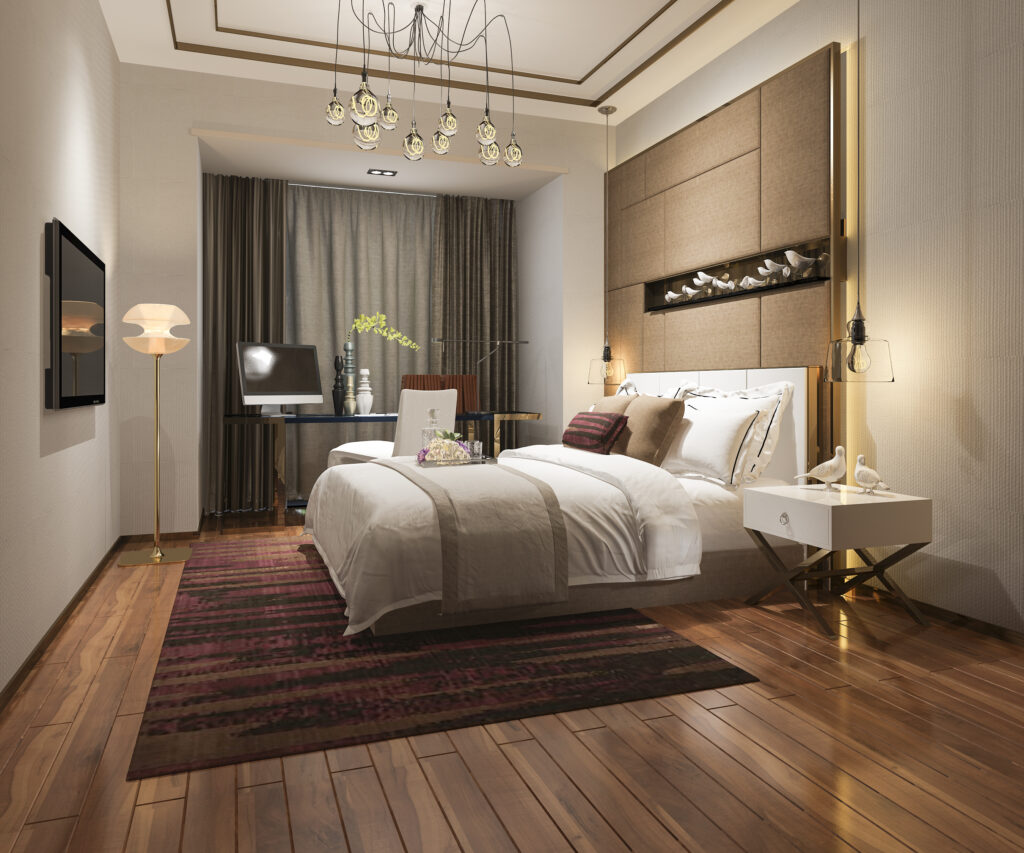 You've probably heard the term "feature wall," and your common-sense definition probably isn't too far off. But what exactly is this wall, and why should you feature it? In a nutshell, it's one wall that's showcased in a different color or finish than the other walls in the room — and we have dozens of feature wall ideas for you.In the 1990s and early 2000s, for example, you might have seen a white room with one wall painted orange or turquoise. That would be considered an old-school feature wall — a simple yet overused style that designers eventually shied away from as too obvious and trendy.Today, the feature wall is updated and experiencing a comeback. With more imaginative choices for colors, finishes and textures, the modern feature wall not only adds interest to an otherwise plain space, but also is a functional and beneficial design element.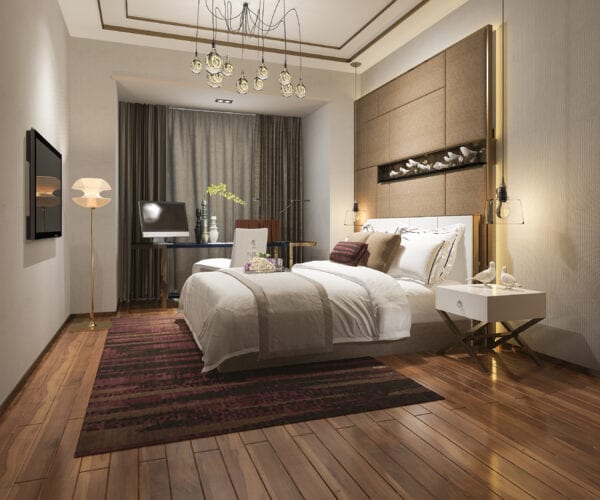 dit26978 / Getty Images
Why Feature a Wall?
The obvious reason for showcasing one wall in a room is to add a creative element — in other words, to jazz up a boring room. But highlighting a wall also has more subtle and transforming design benefits.Depending on the finish or color you use, a feature wall can seemingly enlarge a small room. For example, painting one wall a darker color surprisingly adds depth and drama to a cozy space. Or adding a mirrored wall detail in a small bathroom makes the room feel larger. Distinguishing a wall also can help define that space for a specific function. One of the most common uses for a feature wall is to carve out a dining area in a living space. Do this by placing the dining table next to the feature wall and coordinate elements, such as accessories for the dining table, with the wall. Using harmonizing elements on a feature wall that exist elsewhere in a room can enhance that specific design element. For example, if your room has ceiling beams made of reclaimed wood, try adding a reclaimed-wood design component to your wall.Similarly, if your space has high ceilings, accentuate this wonderful feature by adding a vertical detail to your showcased wall.Getting creative on one wall also helps detract attention from something you don't want people to focus on. If your dark view from the window is of a brick wall, create something happy and interesting on another wall for the eye to focus on.Finally, highlighting just one wall is cost efficient and embraces the innermost commitment-phobe; after all, it is only one wall. In most cases, you can easily change or replace that design detail once you tire of it.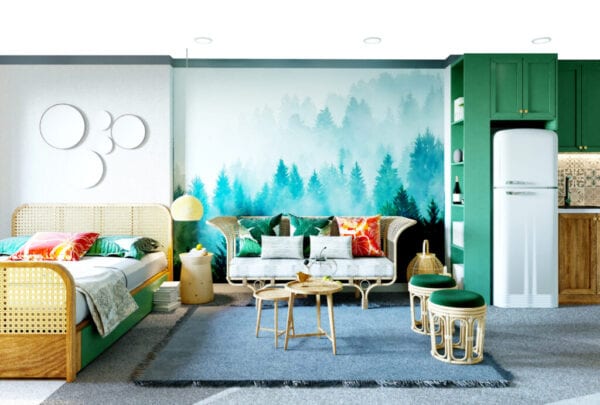 Explora_2005 / Getty Images
Dos and Don'ts
Do implement the feature wall sparingly throughout your home or space. Feature wall means just that — it's a special element. Be selective, and your feature wall will be a brilliant showcase in your home. Don't feature more than one wall in a room (or several within a home).Do coordinate your feature wall with the rest of the room, but be sure to get creative enough to design a standout element. Don't be too dissonant and disjointed with your details; honor the existing design scheme and function of the room.Do select a wall that needs showcasing or welcomes being a focal point. Don't highlight walls with obvious flaws or lots of windows or doors, as they detract from the feature.Typically, walls that have a distinctive and appealing architectural element, such as a chimney or carved molding, are perfect choices for a feature wall. Similarly, walls that display eye-catching furniture, such as a dramatic headboard or unique sofa, are well-suited as a main attraction.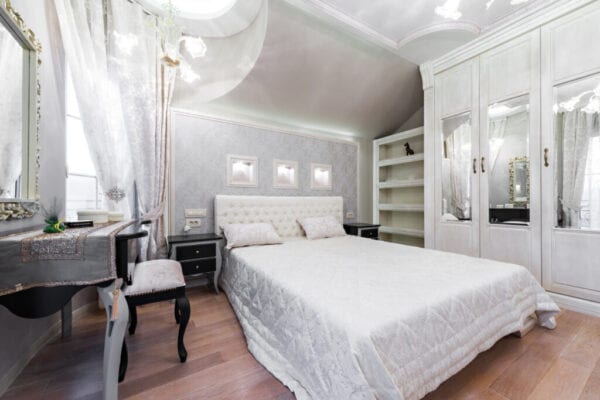 poplasen / Getty Images
Feature Wall Ideas
Wallpaper is an excellent choice for adding drama and creativity to any room. Today's wallpaper selection gives you a range of textures and hues. From grasscloth to metallic linens to retro geometric patterns, your options for transforming a wall are endless. Afraid to make a commitment? Removable wallpaper is a great option.Paneling is another popular standout design choice. Contemporary wood paneling is far from the dated 1960s paneling you probably envision. Sleek and modern, today's wood finishes are often found in large panels or placed horizontally to add textured beauty to any room.Wall murals are not just for kids' rooms. When the right image is selected (taking theme, color palette and scale into consideration), the result can be dramatic, bold and appropriately fun.A tufted wall is a creative way to create a cozy and decadent look. Whether it's in the living room, dining room or bedroom, a tufted wall adds movement, depth and texture all at once.Paint is ridiculously simple, but it also does the trick. Highlighting a piece of art on a wall with a distinctive paint color creates the perfect focal point in a room. Don't be afraid of dark or dramatic colors.Whatever you choose, think outside the box and let your passion show. Be selective with your finishes and colors, and your feature wall will revitalize your spacand showcase your personality and style.