Fabulous Prefabs: 13 Luxury Portable Abodes That'll Move You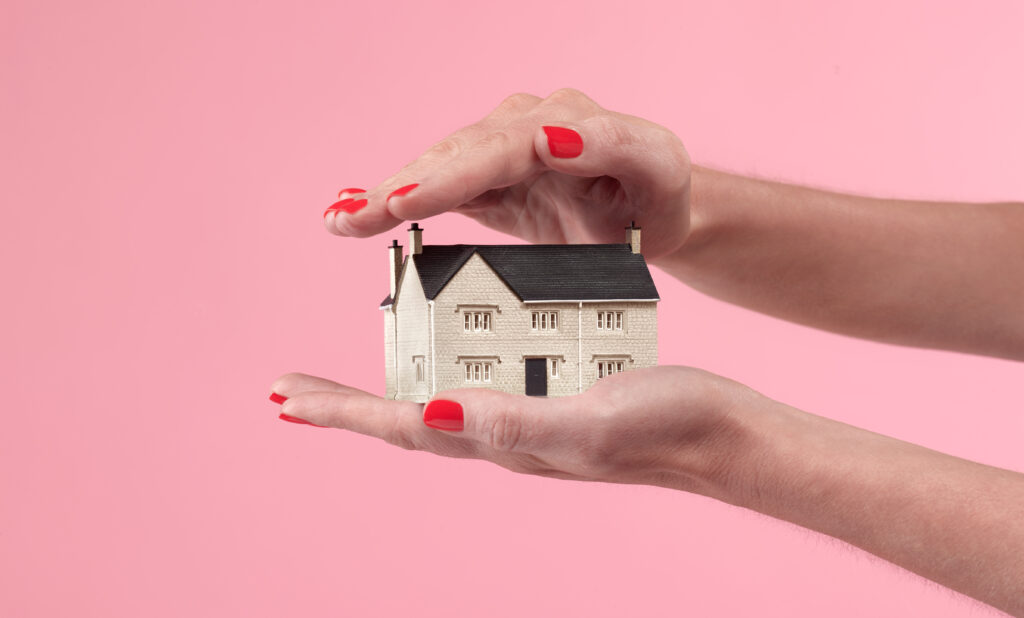 How often have we looked at a design and imagined what life would be like if that were ours.  Why settle into a mindset where we believe that all the best things in life are for others and not for us?  Let's strive for excellence in our designs and plans, dreaming and imagining ideas that'll turn our ordinary dwellings (and ultimately our lives) into something spectacular.  I think Michael Landon Jr. hit the nail on the head when he was laying on his death bed, "Somebody should tell us, right at the start of our lives, that we are dying. Then we might live life to the limit, every minute of every day. Do it! I say. Whatever you want to do, do it now! There are only so many tomorrows."
Let's dream big, design big and let not inertia stop us from creating something special.  Below I have created a list of 13 prefabs which I hope  you'll find fantastic and I hope you'll be inspired! Some are more portable than others, I acknowledge that.
 1.  OLGGA : Disguised Log Cabin
I don't know whether you've been to a country like Finland, but one thing that strikes me when I go there are the big wood piles in the rural areas.  I love the idea of having a dwelling which has the semblance of a pile of lumber.  This very design could work a treat for people who desire to build and need a solution which blends into the natural surroundings.  The cabin could be utilized for anything, and if it's a custom prefabricated model you decide upon you could have it in any size you wish.  Pass this onto someone you think will like the idea; this one I gravitated towards.  I at some point will design and build my own version of this idea. Camoflage Cabin Resembles a Wood Pile Random length logs cut and affixed to end of cabin in the guise of a pile of lumber
 2.  OLGGA: Propped Up
The CAD version of this property appears to be a far superior construction compared to the following two images which appear to be showcased at an exhibition of some sorts.  That being said, this made my list because of the unconventional method in which OLGGA Architects have propped up their abode. OLGAA Prefab Home.
3.  OLGAA: 
The polygonal inspired foundations on this house set it out from most other designs out there.  Where most house is the biggest prefab which I have in the list.  Even though they are CAD illustrations of what could be, they are a wonderful representation of what a modern, straight edged prefabricated design can be.  The property rests on a metal frame which is secured to the mounds of wood at the base. Metal Frame Inside the property: Bright and Refreshing with windows covering every wall.
4.  LoftCube
Designed to maximize the potential of unused spaces, the LoftCube can literally be used anywhere.  A high rise building with a flat unused roof; no problem, just stick a cube in the space (planning permitted of course!).  The environmental footprint of this 36 square metre prefabricated house is very low, making it an enticing prospect for green minded tenants, owners or landlords.  The cost of the LoftCube is $74,000: An easy option for those who can add a self sustained unit to their existing property. 36 Square Meters of Heaven on Earth…!
5.  The Blob
DMVA Architecten designed this bizarre deviant of an atypical alien egg as; have a guess: An office for xfactoragencies.  It was designed as an extension to the house.  Even though an unconventional shape, credit has to be given where it is due.  This compact blob includes a bed, storage shelves, kitchen, bathroom, lighting and a porch.  It can be utilized for a wide range of uses, including a bedroom, garden house, office, or for the more adventurous ones amongst us, a portable house.   Like Vernon Howard once said, 'Our freedom can be measured by the number of things we can walk away from'.  Still not as convenient as a motor home though! Side entrance to the blob. One can see the size of the egg when compared to a person. A romantic portrayal of what life could be like; encapsulated in nature, soaking in a good book.
6.  Superb Symmetry
Straight edges, contemporary, bright and practical; that's what this prefab brings to the table.  Again, built by DMVA Architecten, the self sustained unit would make a perfect second home in the country side, or an office at the end of the garden. Straight Geometrical Design.
7.  The 'Shoffice'
What is meant by 'shoffice' is it combined the concept of a shed and an office into one.  The shoffice is designed to go into the garden and can be used for whatever you wish.  It's designed for an office, but modifications can transform it into a little bedroom.  Designed by Platform 5 Architects, the mini abode looks like a barrel house which has been carved open in a helical manner. Use of wood as opposed to an unnatural finish will help reduce the number or neighbourly complaints in tight urban spaces.
8.  in.it studios
in.it studios created this prefabricated garden studio from PEFC and FSC sourced timber.  The studio uses environmentally friendly materials, omitting materials such as PVC, making this a green option.  Aesthetically pleasing to the eye, the studio has been designed to sit in a garden, adding an extra bedroom to the property.  The self contained unit includes a kitchen, bathroom, toilet, heating, power and lights. Would this house look considerably less romantic if it were in an ordinary garden and not surrounded by this greenery? 10cm insulated walls.
9.  BaleHouse 
A company that specializes in  prefab homes, ModCell has create this; The BaleHouse.  Energy and space efficient, the walls of this house are made from straw bale which makes them mold resistant, warm and strong.  Funnily enough, leftover materials from construction are sent to farms, used for the animals. Cube design makes this space-efficient.
10.  Restful Rustic
There it is, on the back of a truck: Freedom to move your prefab house at your fingertips, brought to you by architects, Ábaton.  The granite ash colored unit has everything a house needs including a bedroom, living room, bathroom and kitchen. Slim enough to be transported in one piece on the back of a lorry.
11.  Arc House
Californian architects Bellomo have designed this completely sustainable green prefab.  This prefab curved house was delivered flat packed in a box that measures 4 feet x 10 feet x 3 feet and was installed in three days by three people.  The house has solar panels which means this cabin can, to a certain degree operate off the electricity grid. 150 square feet of living space Flat pack prefab house Designed to be self sustainable
12.  Container Like Home
Designed by Cannatà & Fernandes, these prefabricated modular dwellings, inspired by containers, measures 3x3x9 meters (27 square meters), and can be transported by truck easily to ones desired location.  The interior includes a bathroom, kitchen and living areas, as well as a fold down bed.  The main drawback to the design is the reliance on artificial light as the window is at the end of the container.  The overall color scheme and feel of the container has an old feel to it; but in some situations 'old' works. Wood and beige color palette Window at the end of container source of natural light Shower and fold out bed.
13.  Cannatà & Fernandes Container Take Two
This is another one of Cannatà & Fernandes container inspired prefab homes.  I am unsure whether the glass model is just as a show piece to sell a hard-walled version of the home, but it looks sharp nonetheless. Again, modeled after the shape of a container Fresh, fun interior