Drew Barrymore's New Flower Home Collection for Walmart is Adorably Quirky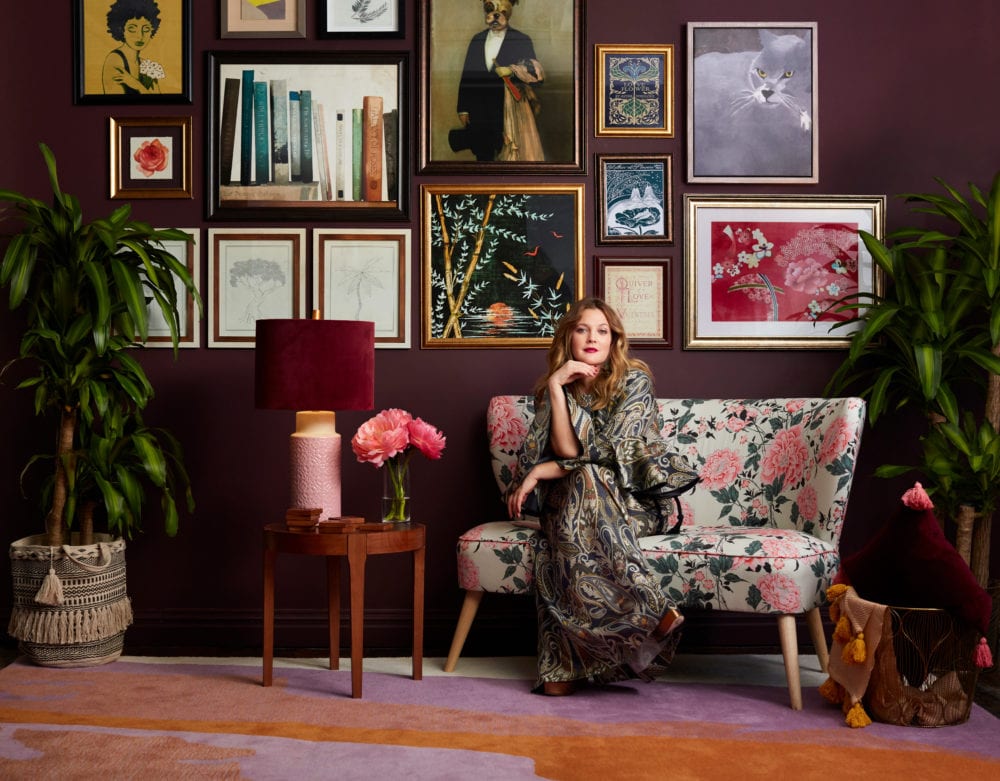 We hope you like the products we recommend. Just so you are aware, Freshome may collect a share of sales from the links on this page.
There's something about Drew Barrymore that has captivated audiences for years. Her quirky personality and free-spirited nature have made her a one-of-a-kind figure in modern history. These days, she's bringing that energy to the world of home decor. The actress recently released a line of home products for Walmart. It's an online-only offering that will be available through Walmart's site, as well as two of the retail giant's subsidiaries, Jet.com and Hayneedle.com.
The Drew Barrymore Flower Home line consists of over 130 home decor pieces.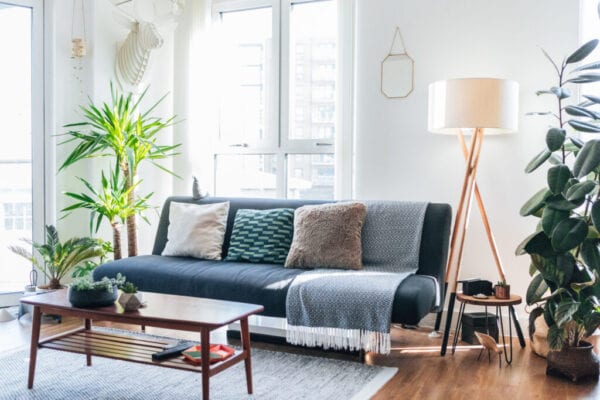 Oscar Wong / Getty Images
Like Barrymore herself, the collection is pretty eclectic in nature. It covers a range of home decor products, including furniture, lighting, wall art, dishware and even pet supplies.In a press release for the launch, Barrymore had the following to say about her inspiration for this project:
I have always had a love for creating joyful spaces — places where unexpected prints and patterns, shapes and styles and colors and textures come together in the most delightful way. My new collection of furniture and home decor is inspired by this passion and I hope it inspires everyone to make themselves at home.
We've put together a list of our favorite pieces from the line for you. Check them out below:
If you want to bring a relaxed, bohemian vibe to your home, look no further than this statement-worthy accent chair. Its clean lines and vintage pattern will bring those vacation home vibes to your design in just the right way.
If pieces like this are any indication, rattan is set to make a comeback in a big way. We love the way this mirror's oval shape and interwoven loops give it a modern twist by providing a nod to the current geometric trend.
Sometimes a lamp can be more than just a lighting fixture. It can be a statement piece in its own right. This zigzag table lamp proves it. We can't get over how well the blue velvet shade pops against the monochromatic pattern on the base.
Who says dishware can't be fun? This vintage marble 16-piece dishware set is enough to brighten up any meal. Plus, if you're not a fan of pink and yellow, you're in luck. This set comes in a variety of patterns, including a pink and red marble design and vintage floral pattern.
Cat and dog fans alike have to admit that this vase is beyond cute. There's just something about the smiling creatures that adorn the base that will undoubtedly spark joy in your home. It's the perfect vessel to help you put those fresh spring flowers on display.
A basket set is just so useful to have at home. Whether you're using the baskets to store extra throw blankets or to hide children's toys from view, there's no doubt that this set will come in handy. Plus, its neutral color scheme ensures that it will fit in with just about any aesthetic.
Every pet lover knows that their pet deserves the best. This wood frame pet bed will make sure that Fluffy or Fido is sleeping in style. The pillow also comes in a pale blue pattern in case that's more in line with your pet's personal tastes.
It looks like the ombre trend isn't going anywhere anytime soon. This pink ceramic side table is a great way to add a fun pop of color to your design. Consider adding it to your teen's bedroom to give her a place to store odds and ends or using it to make a statement in an eclectic living room.
Not all wall art has to be complicated. This simple design is unobtrusive enough to go well in any room, yet the bold colors will inject a feeling of energy and vibrancy into the space.
There's nothing like a chaise lounge to make you feel like royalty. The subdued shade and plush pillows on this one only serve to drive that feeling home. This piece would be the perfect addition to any bedroom seating area or formal living space.Like what you see? You can view the full collection here.Be sure to keep your eyes open for updates because Walmart — aDrew — intend to update their offerings seasonally.