10 Creative Faux Finish Ideas for your Bare Walls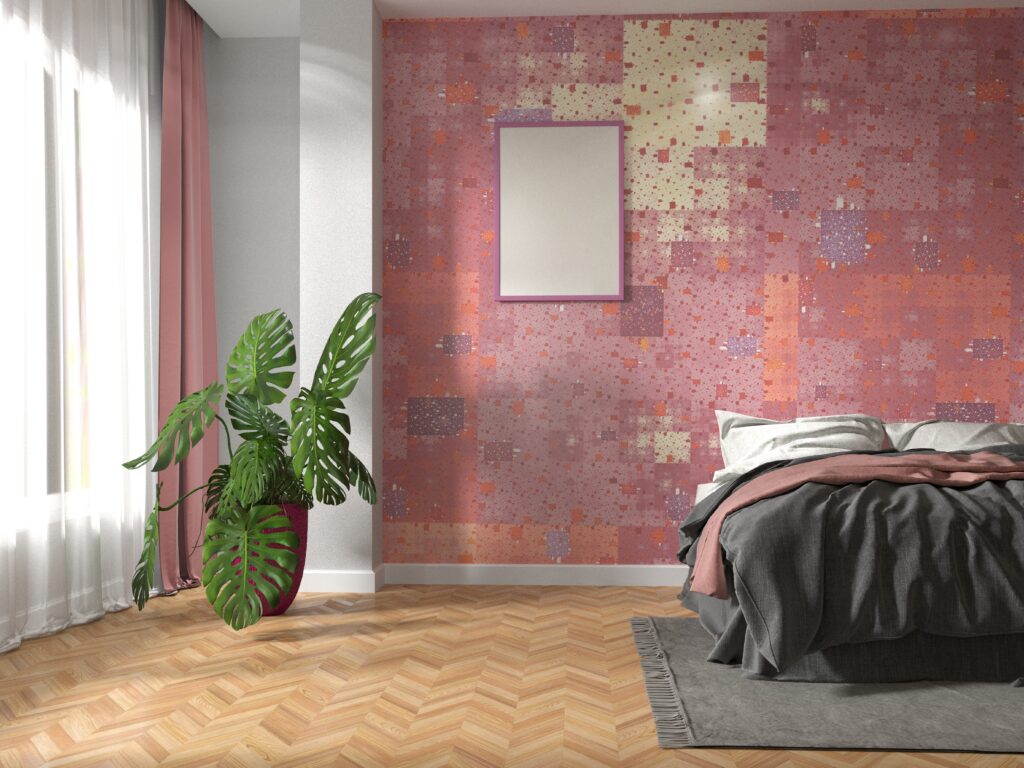 Shop These Products Now: Faux Finish Wallpaper – Modern Lamp

If you are like most homeowners you're trying to think of a creative way to transform your bare walls into something spectacular, right? Faux finishing is the art of using painting methods to give an artificial appearance to look like a material such as metal or wood, or to give an architectural style aesthetic to your walls. If you have been trying to add some charm or distinction to your bare walls, take a look at these 10 creative faux finish ideas to get you started!

[deals-hub-ad]
1. Get inspired by your most loved fabrics and materials
Whether you love the rough appeal of burlap and seagrass or the ultra smoothness of leather and suede, there are many painting techniques to transform your wall. First find fabrics and textiles that evoke an emotion in you that you'd love to carry onto your walls. Depending on your design style, try out a small area first before painting the entire wall!
Shop These Products Now: Dining Chairs
2. Denim and canvas techniques bring a casual appeal to your interiors
Depending on how informal your home is – you may prefer a faux finish with a slight pattern, but not too much to be overwhelming. Similar to your favorite denim jeans look for denim painting techniques. This small patterned finish can be achieved with a small brush and dragging it vertically and horizontally through the paint for a small crisscross pattern, similar to casual denim.
3. Using your ceiling to add gorgeous faux finishes
Your ceiling or 5th wall as it is referred to by designers is one of the best places to apply faux finish techniques. Your ceiling is often a missed opportunity to add color, texture and to transform a boring white painted ceiling into a whole other world! When choosing the technique that best fits your decor remember for do it yourself painting to use scaffolding or other safety equipment when applying paint.
Shop These Products Now: Ottoman Bench
4. Marbleizing columns and architectural details
Do you love the look of the veins in marble but can't afford the expensive material in your interiors? Look to a faux finishing technique called marbleizing which helps create the variegated look of veins in marble and beauty of the varied colors with just a paint brush and the right paint. Architectural details in your home such as columns, corbels and other details can be given be transformed.
5. Old world style to your modern home
Do you love the appeal of the Mediterranean to your interiors? Try faux finish techniques from distressing, graining, and layering or sponging on a variety of colors to add depth and to age your walls. This technique is perfect for interiors that want to bring a Tuscan or aged "patina" look to their interiors. This technique is common on ceilings in dining rooms and master bedrooms.
Shop These Products Now: Vase Decor
6. Leather and suede faux finishing can add ultra luxe to your walls
If you're looking for a finish that looks gorgeous and almost looks touchable, suede and leather faux finishing is the way to go. Visit your local paint store for complete DIY kits for the ultimate look. Ralph Lauren, Sherwin Williams and several other paint manufacturers have suede technique that walks you step by step through how to achieve the rich authentic character of suede to your walls.
7. Using plaster to bring a rustic appearance to your room
In many European homes and even early Americana homes, plaster was the material of choice for interior walls as it was durable and could be given many different surfaces. Today, drywall is the finish of choice for most interiors, but if you love the rustic appeal of plaster try using a special primer paint and plaster faux finish sold at most paint stores. Perfect for light switch and electrical plates too!
Shop This Product Now: Rustic Wallpaper
8. Bring the outdoors inside with faux finishing
Another gorgeous way to use faux finishes is to mimic the outdoor qualities of trees, bark, rocks, and even brick with creative concretes, plasters and veneer systems that are then painted. Give your bathroom a river rock wall with faux rocks by using fiberglass rocks that are painted to look natural or erect a brick veneer wall in your living room without a mason! Faux finish painting techniques aren't just for your bare walls.
9. Outdoor ideas for using faux finishes
We often forget about our outdoor home when painting except for the overall appearance of our house exterior color. Entertaining spaces like your patio, deck and terrace areas are perfect for adding faux finish techniques. Rustic plaster, desert colored adobe, and sea shells applied in stucco are just a few ideas. You will be surprised how everyday concrete, brick and stucco exterior walls can be enhanced with add-ins like small pebbles, and coquina shells and even small pieces of glass can add iridescence to an outdoor fountain!
Shop These Products Now: Outdoor Plants
10. Look to your favorite paint store for tons of faux finish techniques
The beauty of faux finishing is that there are plenty of new options to try and you don't have to get married to only one! Visit your local paint or home improvement store where many hold painting technique workshops so you can learn how to do it yourself. Whether you are looking for a surface that resembles fabric, rock, plaster, brick or more – all of the power is within your reach and a can of paint!Freshome readers we'd love to know what your favorite faux finish techniques are for your home.