6 Essentials Every Home Should Have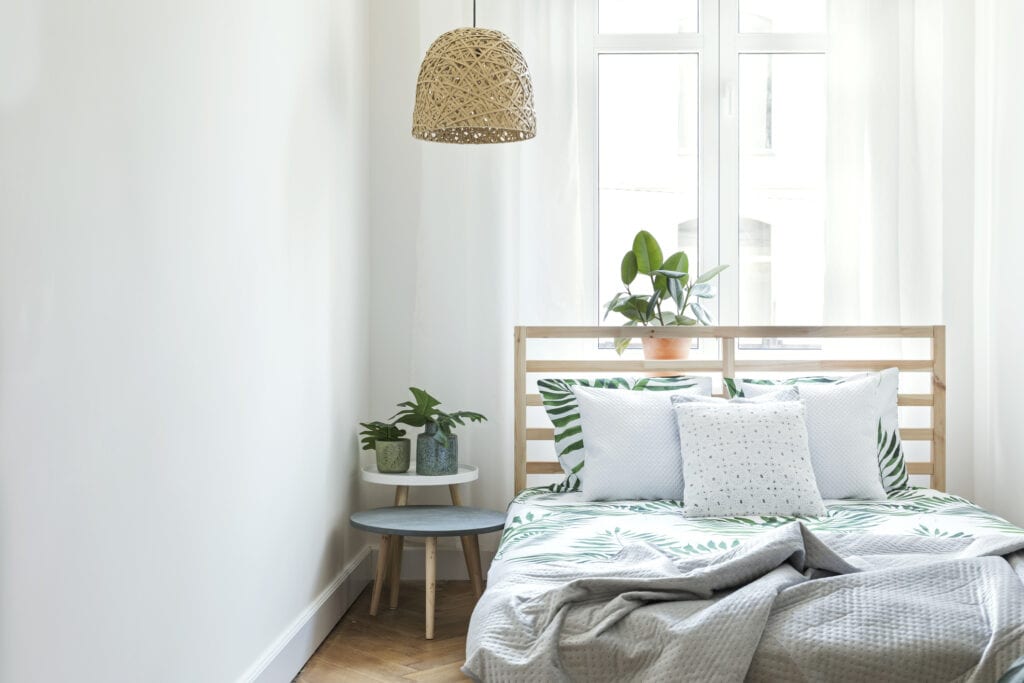 Furnishing a home can be an overwhelming process. In today's world, there are a million home products to crowd our spaces with. From specialized kitchen gadgets to endless designs of throw pillows, it's hard to know which home essentials we truly need in our dwellings.We've put together a list of six items we think that every great home needs. They serve a practical purpose, but also add style, comfort, and personality to your home. With these six things in your home, you're well on your way to you best space yet.
Ready to learn more about our top picks for home essentials?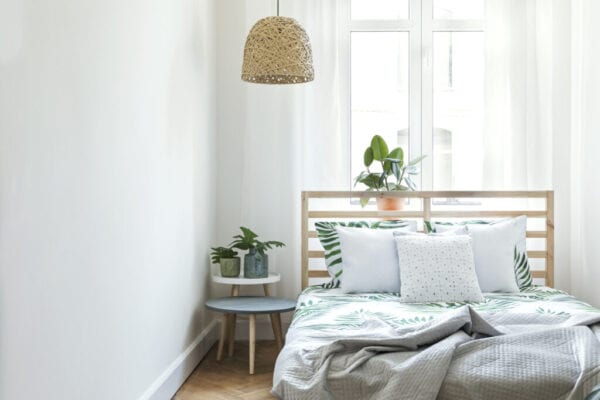 FollowTheFlow / Getty Images
1. A comfortable mattress
We spend about a third of our lives sleeping, making it hard to argue that there's anything more important ion the list of home essentials than the mattress you sleep on each night.Luckily, there has never been such a great time to buy a comfortable mattress that fits both your sleeping style and budget. Start by doing some research (or take a look at ours). Visit a showroom and try out a few mattresses. Find which styles fits your body and sleeping habits the best.If a foam mattress is what you decide to go with, there are several companies that are streamlining the age-old mattress-buying process with low costs, simple delivery, and no question returns. Because you should not have to lose sleep over this purchase.Your bed is the place you go to rest after a long, hard day at work. Loving your mattress leads to better sleep — nothing correlates so directly to a healthy, happy life.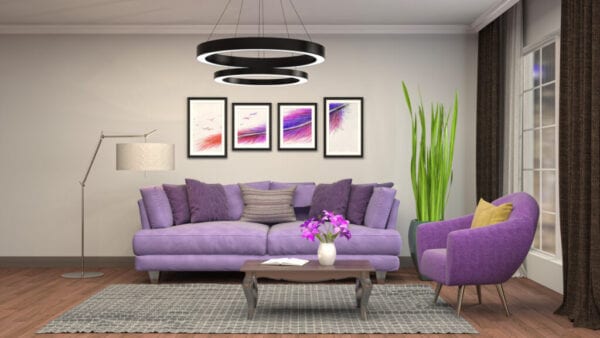 Stockernumber2 / Getty Images
2. Artwork for your walls
In our opinion, every home should have some artwork. It's a part of interior design that can get put low on the priority list, for "art connoisseurs only", or seen as optional in your space.Interior designers will tell you — art isn't optional. Luckily, there are limitless options as for what you can choose to showcase in your own home.  Choose a piece that speaks to you, whether it reminds you of a place you've been, a hobby you have, or just colors and lines that make you feel happy. It doesn't have to be a pricey piece, just something that shows off your style.Art is something that stays with you, and compliment both your home and personality. Take the time choosing what's right for your home, and think about where you want to hang it before purchasing.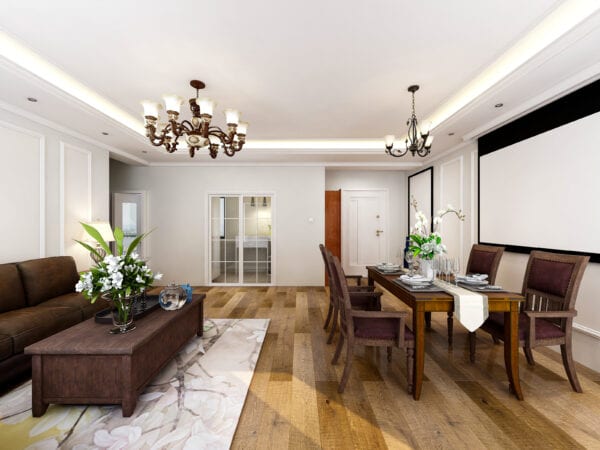 Download it / Getty Images
3. Touches of greenery
Even if you lack a 'green thumb', a plant is definitely one of the home essentials everyone should have — and not just for aesthetics.Not only do plants give your home a touch of nature and organic influence, but they also greatly increase the air quality in your home.  There are several different kinds of house plants that need little care and maintenance to flourish indoors, but provide big benefits by removing harmful toxins from your air. Our list of 9 air-cleaning houseplants is a pretty good place to get started.From a designers' perspective, you might want to choose something a little taller than most small houseplants, as this can become a focal point in the room. Potted palms are great for this, as are hanging pots of English Ivy that sprawl out as they grow.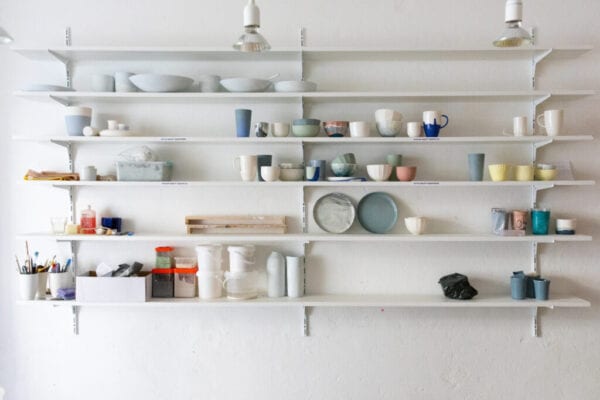 Luis Alvarez / Getty Images
 4. A set of dishes to love
It's hard to argue that dishes aren't important, as they're something that we use every single day.In past generations, and perhaps still in your own life, there were separate sets of dishes for every day, and nicer sets formal occasions and serving company. However, we think that the plates and dishes we use each day shouldn't be doomed to be unimaginative or unenjoyable to use. Get yourself a nice set of dishes that will make you excited to cook, eat, and display in your home. Whether you opt for a simple set of china, or a hand-thrown ceramic set, choose a set of dishware that will add to your home's style, as well as your style of eating. Eat lots of soups and cereals? Get picky about the bowls you select. Trying to cut down on portion sizes? Don't go for the biggest plates you can find.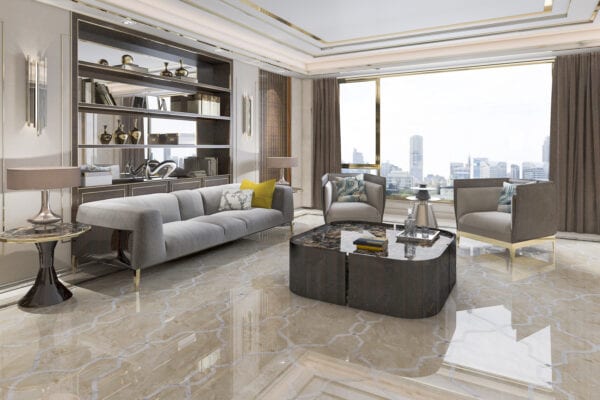 dit26978 / Getty Images
5. Window treatments
It's no secret that we love to focus on getting as much natural light in our homes as possible.  So while you may enjoy the sun shining in your big front picture window, there are also times when pulling the curtains closed is exactly what you need. That is just one of the many reasons why every home needs window treatments.Aside from pulling the curtains closed for privacy, there are other benefits to having window treatments. This includes controlling the amount of light in your home, and adding an additional layer of insulation for your home — which reduces energy bills all year long.Lastly, having window treatments really adds to the décor of your home, enhancing the style. You can choose one simple window treatment, or combine different types to create your desired appearance.
dit26978 / Getty Images
6. Your own quiet retreat
Life is blissful, and also stressful. That goes without saying.From a busy work schedule to a busy home schedule, days easily tend to get overwhelming, and there never seem to be enough hours in the day. With all that in mind, every home needs to have a quiet retreat.For book lovers, a cozy reading nook can serve as this serene spot. A large, comfortable leather chair, reading light, and side table to hold the drink of your choice is the perfect recipe for relaxation.The bathroom is also the perfect place to create a calming and relaxing space. With a claw foot soaking tub, a few lit candles, and dimmers on the lights, you can create a spa-like way to end your day.
---
What are home essentials that you cherish and think every home needs? Which essentials on this list are you missing? We'd love to hear from you, so reach out to us on social media or in the comments below.