Beautiful Wood Insertions in a Modern Home's Interior Design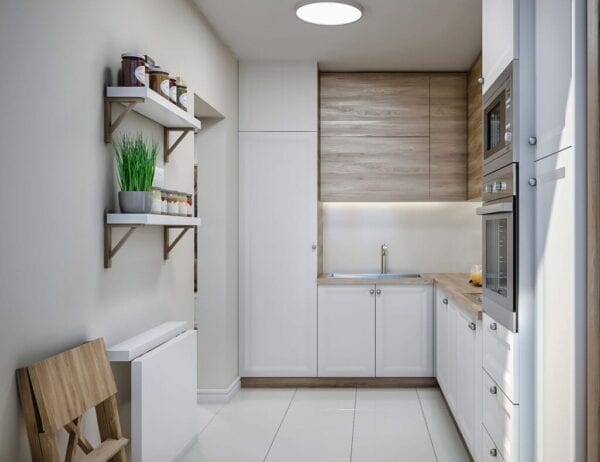 Italian architecture company Studioata transformed a residential space into a stunning contemporary home. The House Studio residential project covers 915 square feet – enough space for all the necessary facilities to be carefully reconfigured into more inviting and modern spaces. Located near Piazza Castello, on Via Bertola in Turin, Italy, the residential project features a bold and soothing combination of wooden floors and wood volumes shaping the interior design.
Reconstructed with a budget of  €80,000, the House Studio features living spaces on the east side, while the nighttime invites owners and guests to the west area, where the bedroom is. A thick wall stands between the two volumes of the house, separating them into the private and the social zones. Levitating alongside the white wall, a superb staircase leads up to a small but fantastic home office/study.
The kitchen and dining space are simple, bright, and minimalist, while the wooden volume is actually a huge storage space. Look for yourself – I'm sure you will find this apartment stunning in its simplicity!