Impressive Modern Arrangements Within a Relatively Small Apartment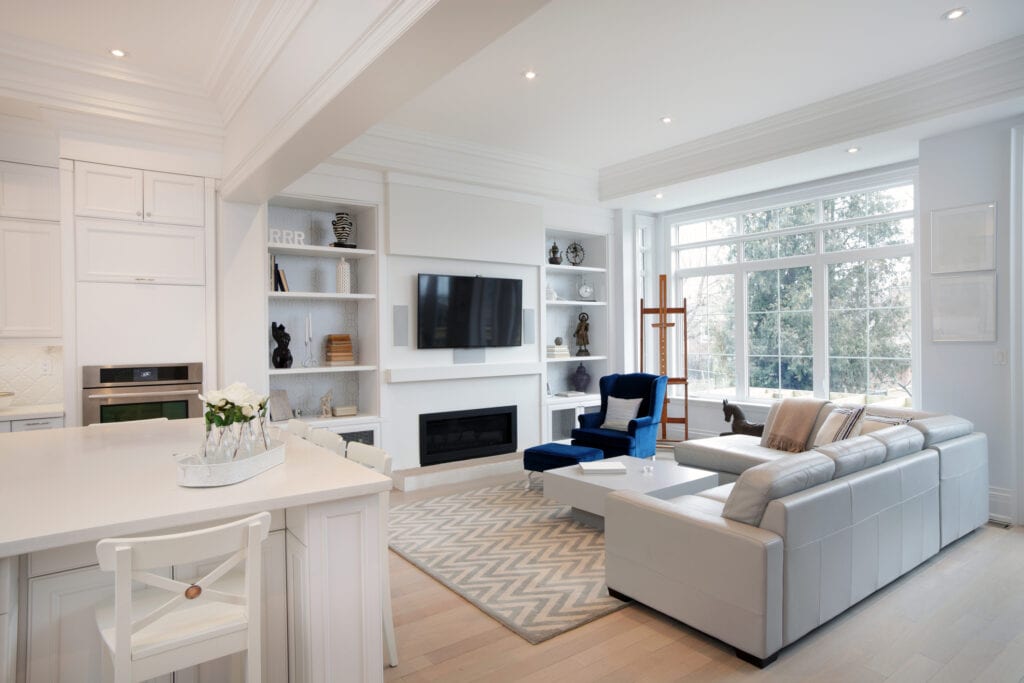 This contemporary apartment stands out due to a tasteful design approach "limited" at its seventy four square meters of living space. Stylish and airy, this crib inspires openness and relaxation. The apartment seems a bit sober due to its charming white and gray color palette, but this does not make it any less inviting. According to Alvhem, the product features a bedroom, a walk in closet, a laundry room, kitchen and dining room.
You will surely notice how everything seems to flow naturally as every photo unveils more inspiring details that blend in perfectly with the overall modern feel of this apartment. The open plan living room is minimalist, fresh, and specially designed for socializing. The work desk is located near a giant wallpaper, pleasantly integrated within the design of this crib.