10 Creative Ways to Add Wardrobe Storage to your Home
Are you still trying to find more space in your home for storage for clothes and shoes? If it seems like your closets are getting smaller and smaller then you need creative ways to add more storage. Wardrobe storage can range from temporary solutions to renovating an area in your room to allow for a wardrobe closet. Often times your space may not be the problem, just the creative way space has been laid out. Here are 10 creative ways to add wardrobe storage in your home.
1.) Give mudroom furniture a new use: Mudroom furniture that uses benches, seats, and cabinets for storage is excellent for wardrobe storage too. In bedrooms, especially kid's rooms use mudroom cabinetry to hang dresses, coats, and play wear.
2.) Add a clothing pole to a niche: Many rooms have niches in the walls that are unusable for furniture, but would be perfect for a wardrobe area. Wardrobe poles can be installed in this area to add usable storage and hanging area for clothes.
3.) Hidden storage: Vertical space above your hanging clothes is a good place to add wardrobe storage for your shoes and accessories. Build shelves or organizers to maximize space, and look in home improvement stores for self-assembly kits to make the job easier.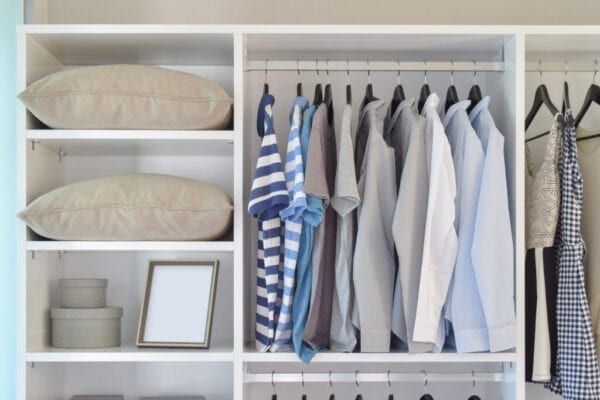 4.) Use existing space more efficiently: If your closets have enough space, but you can't hold enough clothes, consider installing organizers. From shelving to drawers, and hooks, closet organization can improve your current space, and add efficiency when trying to find clothes quickly.
5.) Use the back of doors: Hooks for hanging belts, necklaces, purses and work badges are in direct eye sight for easy accessibility and it's a creative area to add storage. For an instant dressing room with limited space, install a full length mirror on the inside of your door as well.
6.) Divide dresser drawers with organizers: Depending on your drawer organization, you may be able to fit more with helpful organizers. Drawer organizers to divide socks, under clothes, and rolled clothing can hold more with helpful storage. Visit your favorite organization store for varying styles and sizes for your specific wardrobe needs.
7.) Organize your current wardrobe area: You'd be surprised at how much space you already have in your current closet if you organized it. Purge all unworn and unneeded clothing, shoes and accessories. You never know, you may find some space that already exists, and find that shirt that you bought two years ago!
8.) Turn an empty wall into wardrobe storage: If you are in the position to remodel, how about adding a few non load bearing walls to an empty wall to increase wardrobe space. Hire a general contractor if you don't feel comfortable with adding the space on your own. This idea works well for rooms that have wasted space that is being used inefficiently.
9.) Use portable wardrobes: Many online storage and organization home sites have products to store clothing and move to other areas in your home. This is ideal for a college student coming home from school for vacation or visiting relatives for the holidays. Portable hanging racks or wardrobe "closets" with zippered sides for camouflaging clothing while it hangs in your space are ideal for these scenarios.
10.) Limit your shopping: There is only so much room in your home. Ensure that you aren't buying more clothes than you physically have space for. If you do buy new clothing often, have a plan for purging and getting rid of clothing as you do so. Charities, churches, and schools may love your clothing donations!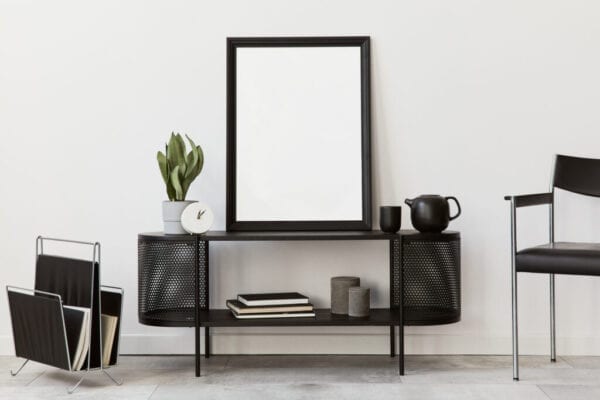 Your wardrobe storage areas in your home can be improved with many of the tips above. Determine your budget, time, and resources before you embark on a big job. Your solution may lie in your purging, or you may just need temporary and portable storage. Assess your family's needs and consider the number of items you have. Seasonal items may be able to be stored under your bed or in a garage or utility area. There are always solutions to fit your storage needs.
Freshome reader's share with us your creative solutions for your wardrobe areas. Have any tips to add to our list?