Score Fabulous Home Furnishings on a Shoestring Budget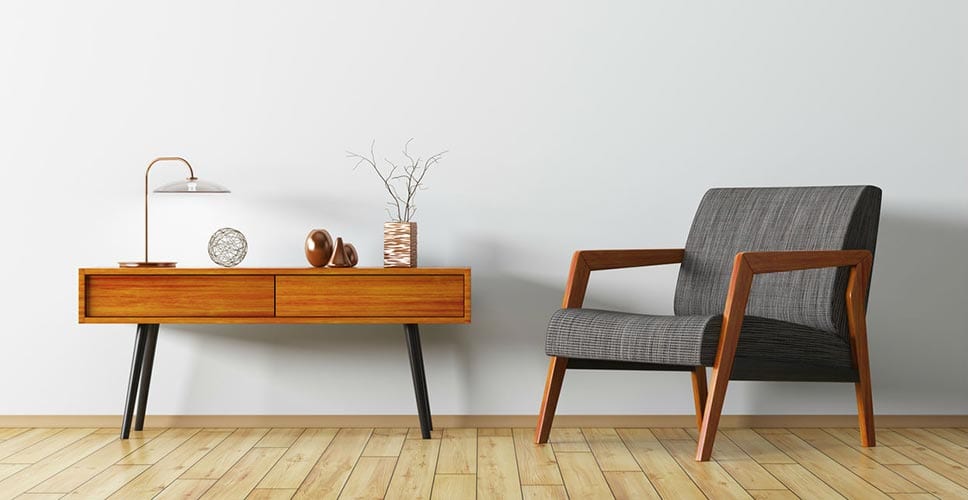 Decorating a new home on a budget can be tricky. It's so easy to flip through a lifestyle magazine, or watch HGTV, and get caught up in the gorgeous featured designs. But most of what's promoted is far too expensive to fill the average home.
You should look to those resources for design inspiration. That way, you can get an idea of the colors, patterns, textures, and combinations which are most appealing to you. Then you should make it your mission to find something that looks and feels the same-or better-at a more affordable price. In fact, you might even find something you like more!
Follow these tips to finding fabulous (and affordable) furniture for your new home:
Independent retailers are the answer
One of the best-kept secrets in styling a home is to avoid mass-market retailers. Instead, take the time to find smaller companies that specialize in the exact type of product you're looking for.
When shopping for a rug, for example, you could simply go to one of the big box stores and choose a semi-affordable option hanging in one of the aisles. But if you spend a little time online investigating, you may just find a company like Well Woven. This company delivers high-quality rugs made in Turkey directly to consumers in the United States.
As an added bonus, many companies like Well Woven have a humanitarian or environmental mission that makes supporting them not only more affordable but beneficial to worthy causes.
Do it yourself
Have you ever spent hours on Pinterest looking at gorgeous home décor ideas? If you have, you've also probably noticed a number of tutorials on how to make similar versions yourself. You can go to sites like YouTube and Pinterest to learn how to reface an old piece of furniture and make it look like new. You don't have to be super crafty to DIY. It just takes time and patience to create your dream piece.
Shop locally
While it's true that there are a lot of amazing prices on high-quality home furnishings to be found online, it's a mistake to skip shopping the clearance center of a local furniture store.
For example, Home Living Furniture, located in Monmouth County, New Jersey, offers discounted items in its clearance center. It even has a competitive advantage over the resellers of the major brand Ashley Furniture.
"Because we are one of Ashley's top resellers, we are able to offer our customers the lowest prices on Ashley," said owner Deepak Jain.
Jain noted that his store also offers next day delivery on over 50 collections on display throughout the company's two showrooms.
"Most stores in the area take between three days and two weeks to deliver furniture, and in an effort to further satisfy our customers, we came up with a plan to get them their furniture in just one day."
Local retailers such as Home Living also offer online shopping with access to knowledgeable staff, but according to Jain, an in-store clearance center is golden.
Turn something old into something new
Last but not least, you can't discount yard sales, estate sales, and thrift shops. There are a ton of groups on Facebook that even offer online yard sales.
"I recently relocated to Austin but kept my home in Tacoma, Washington, so I needed to buy all new furniture. I have basically furnished my entire home from a non-profit resale shop and estate sales, and then refinished or upcycled the furniture and accessories" said Lynn Woll, founder and CEO of Create Whimsy.
"I've gotten so hooked on going to estate sales, it is what I do almost every weekend! My tip: Go the last few hours of the sale, they are willing to bargain." Woll said. "Sometimes I've had people say to me 'please just take it, we don't want to have to haul it off."
Creating a beautiful home doesn't have to include shopping at all the stores you see on home design shows. Whether you are downsizing and want to create minimalist luxury home décor on a budget, or if it's simply time for a change, it is possible to find the home furnishings of your dreams for less.