4 Ways the Color Greige Will Make you Rethink Neutrals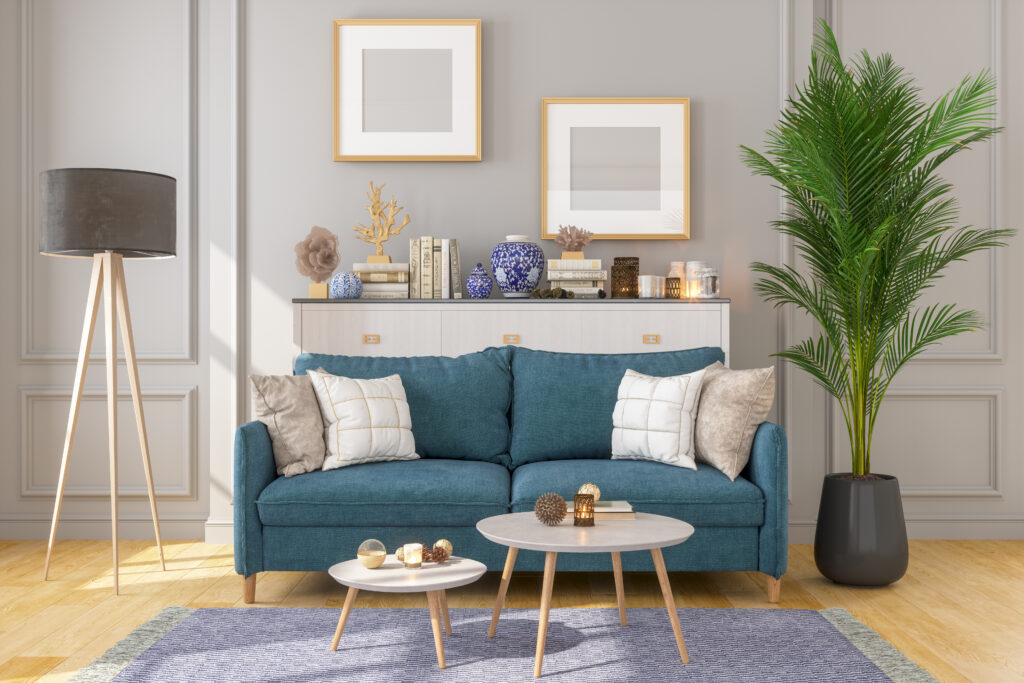 For the longest time white, black, brown and grey (gray) were considered the neutrals to stick with. Whether it was fashion, home décor or paint colors, these neutrals were tried and true staples of the design world.  Over the last few years a new neutral was born – Greige, a mixing of grey and beige tones that deliver a gorgeous neutral hue. Since it is a neutral it can be paired with pops of saturated colors or complimented with varying metallic and shades of grey.
See how greige will make you rethink neutrals in your home décor and furnishings.
1. Paint and wall finishes
Whether you are deciding to wall paper your walls or to paint them, greige is the perfect color to tie the room together. The warmness of grey and the coolness of beige makes greige ideal for a field color, as opposed to only an accent to your interior walls. For a subtle tone on tone variation, use varying levels of saturated greige on adjacent walls and décor.  For more texture add joint compound in a random pattern on your wall, let dry overnight, and paint the next day. Are you feeling more daring?  Pop colors of yellow, turquoise, or even hot pink into your décor to add visual interest!
Too many shades of greige to choose from? See our recommendations for the best greige paint colors.
2. Greige, black and white
When these three colors are paired with ample light, they are gorgeous! For more dramatic interiors use varying shades of black, slate and heather grey with greige. The whitest of white bed linen, paired with black accent pillows, and chrome or metallic décor accents is perfect for a modern, minimalist vibe. If drama isn't for you try to use the opposite side of the neutral spectrum. Vary light shades of greige, and white to give a romantic and delicate feel to your space.  Neutrals are the most versatile of the entire color spectrum!
3. Greige in textiles
Looking to tie your space together from the fabrics on the couch to the metallic woven thread drapery in your living room? Visit a fabric store with pictures in hand that you've taken from magazines and internet sites.  Start in the beige family of fabrics and work your way through to the grays, and blacks. Textile designers are coming up with new lines each season, and you may be one of the first to grab them up for your home. Mix bold prints and subtle neutrals with greige in tweed, cottons, and micro-fibers fabrics.
4. Use greige as a background
Instead of using greige as the main focal point of the room, consider using it as gentle backdrops of color.  Pair up a vibrant colored piece of artwork and choose colors from this piece around the room. Greige walls and drapery will seem to disappear in the vibrant colored room.  Greige can be warm or it can be cool.  Warm greige has a yellow undertone and should join colors in the warm family.  Similarly for cool greige with blue undertones, pair this with a room that would have turquoise or lilac for example.
The bottom line
Whatever your color style, there is a place for greige in your home.  From the ceiling to the baseboards use your imagination to paint walls and furniture in varying shades of this gorgeous neutral.  During different seasons, change out accessories in different colors and see how greige will magically blend with them all!
Freshome readers, do you have the color greige in any of your home décor? Do you use it as the dominant color in your space or add pops of color to jazz up your space? Share with us, we'd love to hear your comments.