10 Quick Tips for House Features That Add Value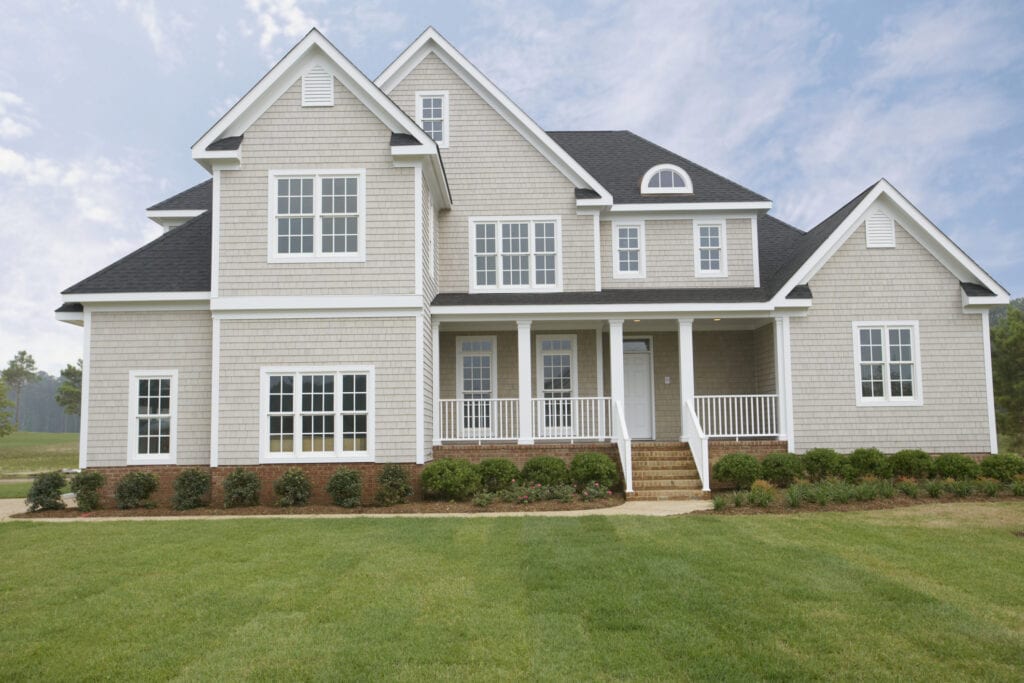 Your home's exterior is often forgotten when selling your home. Many homebuyers make up their minds before setting foot inside your home, so you should keep this in mind as you prepare your home for the selling process. Before you miss out on potential homebuyers, let's look at ways to add more value to your home's outdoor appearance. From brightening up your home's exterior color and architectural amenities to landscaping and entertainment areas, your home's exterior is a gold mine of opportunities.
Exterior house features that add value to your home
The 10 tips below are mostly concerned with increasing the value of existing exterior features. But if you have the funds to do so, adding to your home's list of exterior perks is a fantastic way to increase its overall value. This can be anything from a front-yard deck, a yard fire pit, a patio remodel, and more. Think about the exterior features that interest you and your family — often, those same features will excite future families. These house features that add value to your home make your house a more exciting place to live, which increases its worth.
Increasing your home's value doesn't always mean that you have to invest more money into upgrades, but it often does. If you want to get a good idea of what it will cost you to add homebuyer-enticing features to your home's exterior, you can use a remodeling calculator to see if it's in your budget. If you're selling your home, remember that you can often set a higher asking price to make a return on these upgrade investments.
Not sure what adds value to your home's exterior? Here are 10 quick tips to lend more value to your home's exterior and help you sell your home faster.
1. Refresh the exterior of your home.
The facade, or exterior of your home is the first impression for people visiting it for the first time. If your home has painted wood or stucco, consider pressure washing it to remove dirt and debris, and to ensure mold hasn't started growing. Giving your home a fresh coat of paint can enhance its exterior appearance and preserve the wood or stucco for years to come. If you have a rock, brick, or natural stone exterior, consider pressure washing and painting eaves to create a welcoming curb appeal.
The average cost of painting the entire exterior of a 2,500-square-foot home is $4,000. However, you can lower this cost by doing some of the work yourself. If you're handy enough, you can decrease the costs of many of these upgrades by performing some of the work yourself. Be sure to shop around to find a good price for good service if you go with the professionals.
2. Revamp your outdoor dining and entertainment areas
Extending or creating outdoor dining and entertainment areas is another great way to add value to your outdoor home. Your front porch, back lanai, and backyard lawn become the place to be when entertaining friends and family. Ensure these areas look welcoming with well-kept lawn furniture and fresh cushions in bright summer color hues. Be sure your property's landscaping is cut and trimmed. Overhanging shrubs hung in planters, table vases of flowers, and potted greenery are easy ways to add value to these outdoor spaces.
3. Upgrade windows and doors
While the upgrades of your home that involve recreation and entertainment are a major selling point, so are ones that create lifetime value to your home. Windows and doors fall into this category and are upgrades that are well worth your investment. Installing double-paned and energy-efficient windows that keep out harmful UV light and stop air leaks are ways to add value to your home. A home inspector can check exterior doors and windows to let you know if replacing them would be a wise choice before selling your home. If you live in a climate that gets extremely hot or cold, these considerations should be moved to the top of your list.
4. Add a pool and outdoor amenities
One of the major attractions of selling a home is its list of major outdoor amenities and upgrades. Whether it's a sparkling pool, hot tub, summer kitchen, or fire pit, these attractions should be highlighted to show your home's outdoor value. Opt to get your pool professionally cleaned and ensure all areas are clean and repaired. You can give potential homebuyers a maintenance or service checklist to prove your ongoing dedication to your home's health.
5. Update your home's landscaping
Especially during the summertime, your landscaping plays an essential role to winning the hearts of your potential homebuyers before they reach your front door. If your home's landscaping is overgrown, outdated, or just needs a refreshing new look, consider upgrading to more modern and clean landscaping. A variety of shrubbery, blooming annuals, and perennials are beautiful ways to add value to your home's appearance. Hardscapes such as pavers and mulch are ideal. A creative mix of landscaping materials will provide variety to the eye and texture to your outdoor home.
6. Add seasonal colors to perk up any home's exterior
An important part of selling your home and adding value to your asking price is creating the feeling of the ideal home. Seasonal color is a wonderful way to create the ambiance that many homeowners are seeking. Colorful furniture, landscaping that compliments your home's exterior color palette, and attention to detail in curb appeal are all details that add value to your home. Consider painting lawn furniture, your mailbox, and even the front door to bring an eye-catching appearance to potential homebuyers.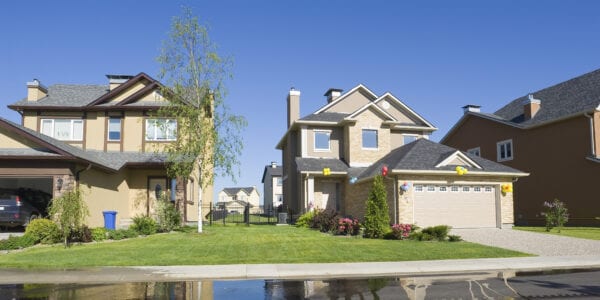 7. Replace house numbers and front door hardware
Modernize your front entry by replacing the house numbers and change out your old front door hardware. There is nothing more welcoming than a fresh coat of paint and a new set of brass or nickel door hardware to your front door. While you're at it, consider a new door knocker, doorbell, and lighting fixture to complete your front entry makeover.
8. Use eco-friendly additions to add value
Many prospective homebuyers place a high value on eco-friendly home features. Upgrade your home with eco-friendly amenities such as a green roof with vegetation or a drainage system to recapture rainwater that you use for landscape watering. Add solar panels and landscape lighting powered by solar energy to the exterior of your home to attract eco-conscious buyers. There are countless sustainable additions you can add that will increase your home's value.
9. Light your home's exterior and landscaping
One of the areas homeowners often forget when adding value to the exterior of their home is lighting. Whether for safety, ambiance, or security, outdoor lighting is essential for increasing nighttime curb appeal. Lighting also helps ensure guests arrive at your door safely and keep intruders away. Opt for architectural lighting to show off the features of your home, as well as landscape lighting for your surrounding grounds and walkways.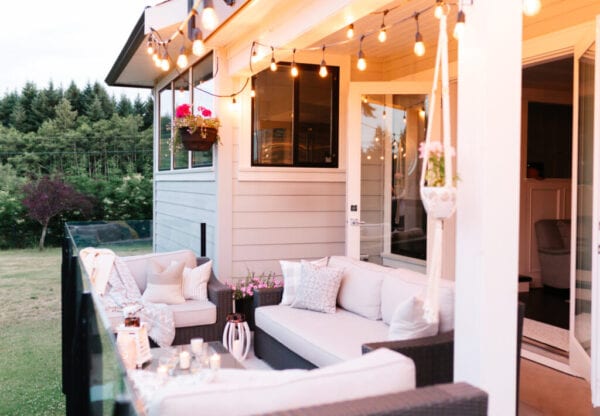 10. Stand at the street and look back at your home
You might think that increasing value always means a monetary upgrade. However, adding value can be as simple as picking up debris from a fallen tree from last week's storm. Remember that homebuyers want to imagine themselves in your home the moment they arrive at the curb. Remove any potential signs of clutter or neglect, such as kids' toys in the yard, trash cans turned over, abandoned cars in the side yard, and so on. Remove all signs that your home isn't the perfect one for them to imagine themselves living in for years to come.
The bottom line
These 10 tips are just a few great ways to increase the value of your home by improving its outward appearance. Increasing the value of your home's exterior is not only an effective way of setting a higher asking price — it's also a great way to get prospective homebuyers in through the front door to see the rest of your beautiful home. A good rule of thumb is to take a look at your home and see what its exterior has that needs updating. Once that list is exhausted, think about what your home's exterior doesn't have that would add to its value if you added it.
Frequently Asked Questions
Q:
Does outdoor living increase home value?
A:
Adding outdoor living spaces to your property does increase home value, as long as the features are properly constructed and cared for.
Q:
How do I add value to my backyard?
A:
You can add value to your backyard in a multitude of ways. Add a fire pit, back patio, or swimming pool to your backyard. Clean up and upgrade its landscaping. Make it an area that you would be proud to invite friends to spend time in.
Q:
Will adding a deck increase my taxes?
A:
Adding structures to your home will likely increase your property taxes. The more valuable your home, the more likely its taxes will be.
Q:
How much should I budget for landscaping?
A:
Everyone has a different budget for home upgrades, so the answer to this question is different for every homeowner. However, the American Society of Landscape Architects suggest that you budget 10-20% of your home's worth on landscaping. If that seems unrealistic for your situation, think about what your home's exterior lacks and focus on upgrading your landscape one project at a time.
John Schmidt contributed to this post