The Best Grills According to the MYMOVE Team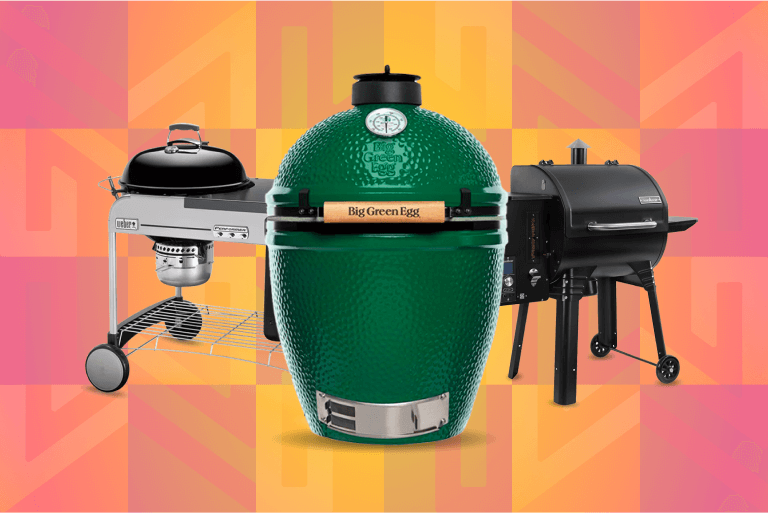 Home doesn't really feel like home until you've cooked some meals outside. Unfortunately, grills are notoriously tricky to move, and you might be better off leaving your old one behind. 
But for a piece of technology that is essentially just "flame + food," there are an awful lot of decisions to make when it comes to buying a grill. Gas, charcoal, or pellet? How many burners do you need? What are your thoughts on grilling apps?
To make summer in your new home a little easier, we asked the MYMOVE team to share the best grills they've ever had. The results have something for everyone, whether you're planning a Fourth of July party or just a perfectly cooked ribeye for one. 
---
Our favorite grills
Big Green Egg: Best for all-in-one cooking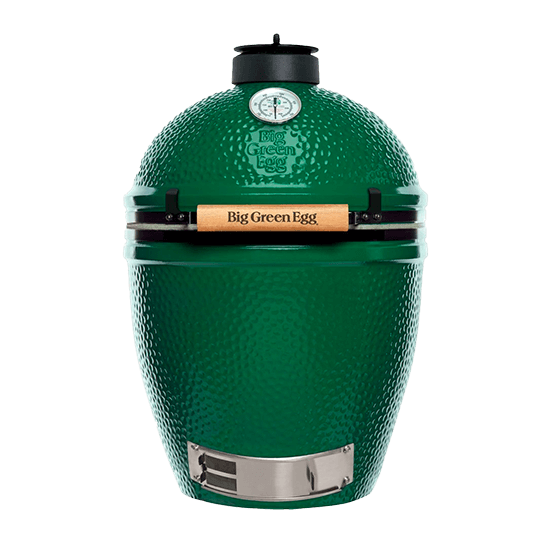 Grill features
Uses lump charcoal
Precise temperature control
Sears, roasts, and smokes
Lifetime warranty
Easy clean up
If you know anyone with a Big Green Egg, you've probably already heard plenty about the Big Green Egg. To own it is to love it, and its believers will eagerly tell you about its precision temperature control, the superiority of charcoal to gas, and the Egg's all-in-one versatility. 
And it really is more than just a grill. Sure, you can cook some burgers, but the Egg's heat-retaining ceramic shell also lets you roast, smoke, and bake to your heart's content. Just light the lump charcoal with a lighter or natural starter, and it's ready to use within minutes.
It's far more expensive than the typical grill, but if the idea of cooking your Thanksgiving turkey on a grill excites you, the Big Green Egg is the one for you. 
Blackstone Griddle: Best flat top grill
Grill features
Battery push start ignition
Two cooking zones
Shelves on both sides and under grill
Grease catcher in back
Hard cover for outdoor storage
Ever find yourself fantasizing about another life as a line cook? The Blackstone Griddle uses a diner-worthy griddle instead of grates, and it comes in five sizes between 17 and 36 inches.  
The 28-inch version is a happy medium for most people — enough to cook 18 burgers at once. With separate burners you can set to different temperatures, you can dedicate one side of the grill to warm buns and the other for searing steak. 
The Blackstone Griddle is so well-liked that it was the only grill to be recommended by multiple MYMOVE team members. That said, it's not quite as maintenance-free as other grills. "It does require more upkeep on the griddle to keep it in working condition than a regular grill — we weren't prepared for that when we bought it," said Erica D., Editorial Director at MYMOVE. You'll want to season the griddle before using it for the first time, and coat it with oil after every use. 
Weber Performer Premium: Best charcoal grill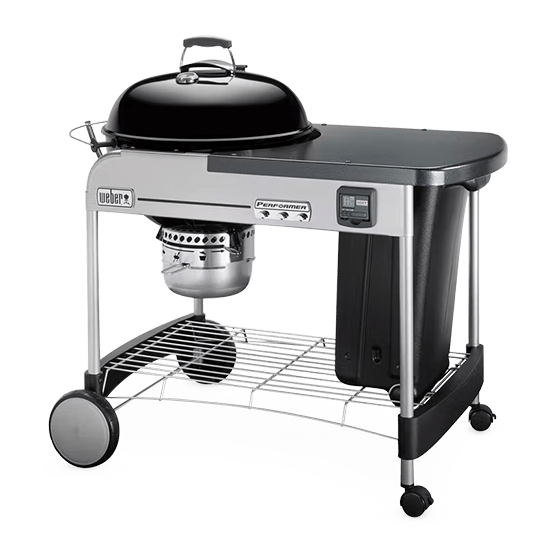 Grill features
Built-in lid thermometer and timer
Charcoal storage container
Lid holder on the side
Removable ash catcher
Rack for grilling tools
Weber is synonymous with charcoal grilling, and the Performer Premium is one of the most decked out grills in its lineup. You'll get enough space to fit 13 burgers at once, plus a slew of thoughtful features like a hinged grill to easily add more charcoal, a high-capacity ash catcher, and a storage container so extra fuel is always within reach. The Performer Premium has wheels, too, so you can easily move it around the yard.
Camp Chef SG 24: Best smoker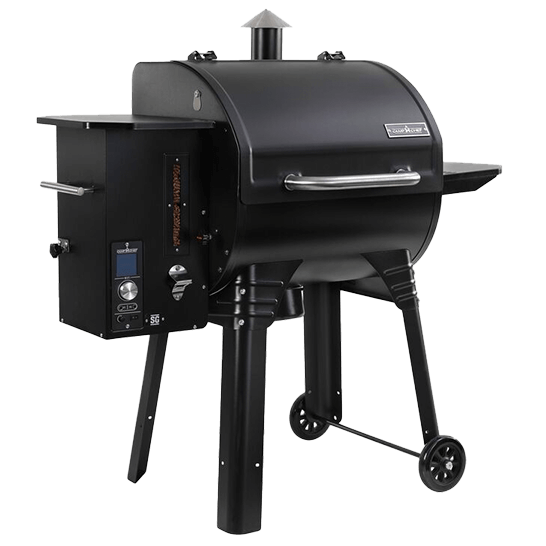 Grill features
Control smoke and temperature on grill or app
Temperatures as low as 164 degrees Fahrenheit
Removable ash catcher
Adjustable settings for direct grilling
Available in black and bronze
If you love the taste of slow-cooked barbeque but don't want to spend all day babysitting a brisket, then a pellet grill like the Camp Chef SG 24 is the perfect middle ground. It uses compressed hardwood sawdust pellets as fuel, automatically adding as many as needed to get the perfect flavor. You can set the Smoke Number and temperature directly on the grill or through the Camp Chef smartphone app. 
Weber Smokey Joe Grill: Best cheap grill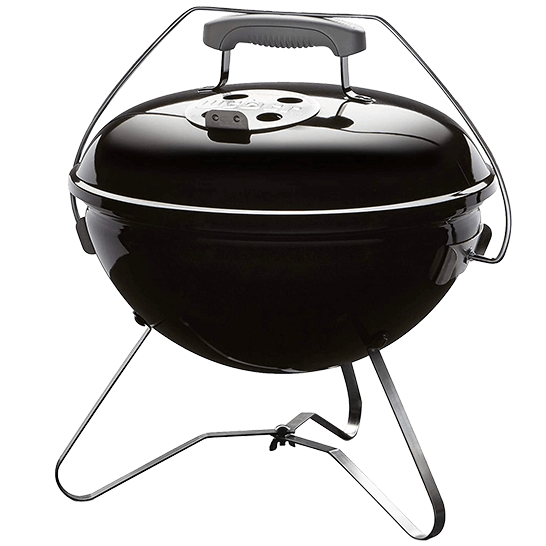 Grill features
Lightweight and portable
Cooks up to five burgers at once
Lid holder on side
Handle for easy transportation
Sometimes all you need in a grill is a place to combine fire and meat. If smartphone apps, built-in thermometers, and fancy ignitions make your head spin, a classic Weber charcoal grill is as reliable and time-tested as any grill out there. The handle and light weight make it easy to bring along on camping trips and tailgates, and you can still cook about five burgers at a time. 
The bottom line
For a method of cooking that's supposed to take us back to our caveman days, shopping for grills can start to feel like comparing desktops. But remember: grilling is about enjoying great food with people you love. Now you get to do it in a place you love, too.