Beauty on a Budget: Above Ground Pool Ideas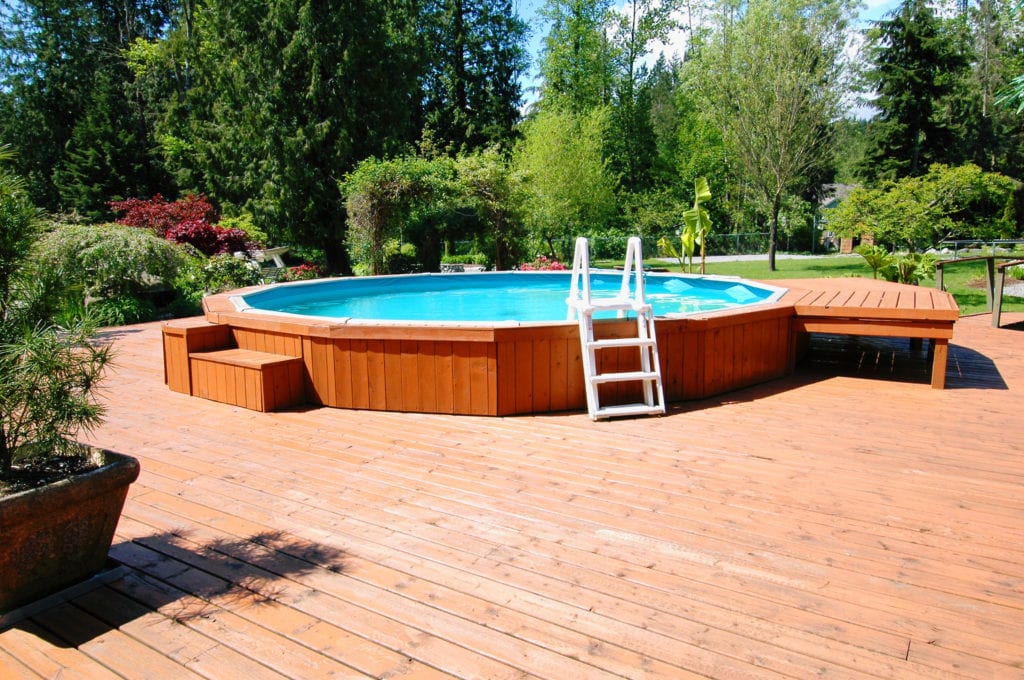 We hope you like the products we recommend. Just so you are aware, Freshome may collect a share of sales from the links on this page. 

In an ideal world, we'd all have the proper space and budget to have one of the sublime swimming pools we featured recently. But the reality is, not all of us can. Some homes have soil issues that make digging and excavation impossible. Or perhaps the yard area is small. Quite often, however, an above ground swimming pool is the only solution to overcoming these limitations. We've created a list of above ground pool ideas that might be the perfect fit for your backyard.

[deals-hub-ad]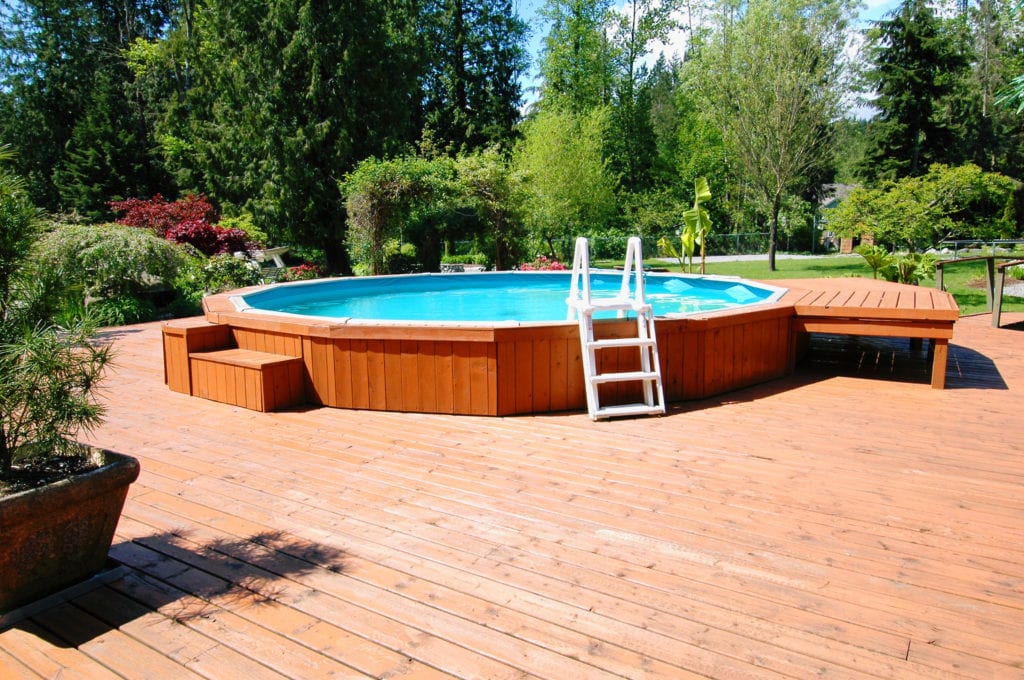 DigiStu / Getty Images / Shop These Products Now: Pool Ladder – Pool Side Storage – Tree Plants – Water Cleaner
Above Ground Swimming Pool Pros Include:
Ease of setup – Most pools come pre-built or are easy enough to build (if you like DIY projects) in a few hours.
Price – Above ground swimming pools range in price from $1000 – $4500, making them more budget-friendly.
Size – A range of pool sizes are available, including sizes for smaller spaces.
Less maintenance – They're easy to keep clean and feature low-maintenance filters and pumps. Winterizing an above ground pool is easier than that of a standard pool.
Above Ground Pool Cons Include:
Easier to damage – Side walls and pool materials are easier to damage or puncture, requiring extra care to avoid any issues.
Durability – They typically last 7 to 12 years, whereas a traditional swimming pool lasts for more than 20 years.
Aesthetics – Above ground swimming pools are not as attractive. But with a few tweaks, you can have an above ground pool that looks just as custom as a regular swimming pool.
Depth – Above ground pools are not very deep, averaging at approximately 4 feet.
If you think an above ground pool is right for your needs, add these ideas to your decor plan to beautify your yard and add a custom look. Some of these design ideas are larger than life! Adding elements such as above ground pool decks, lush landscaping and comfortable outdoor patio furniture can enhance your outdoor swimming area in no time.
Because you're not likely to make an above ground pool purchase online, we thought we'd pull together some of our favorite pool accessories to take you water retreat to the next level.