Complex Music Studio in Canada Triggers Artistic Inspiration
Liyao Xie / Getty Images
Newsam Construction and MXMA Architecture & Design recently announced the rebirth of "La Hacienda Creative," a music studio in Montreal, Canada. The designers succeeded in paying homage to the center's historic past while envisioning a vibrant future.
Upon entering, visitors are welcomed into a large open reception space that gives off living room vibes. Wall-mounted instruments serve as design elements that help convey the spirit of La Hacienda to every guest that enters. The large windows add to the vibrancy of the space, and along with the communal sink outside the washroom, help convey an atmosphere of sharing and connection. The kitchen area, with its large island, is designed specifically to host events.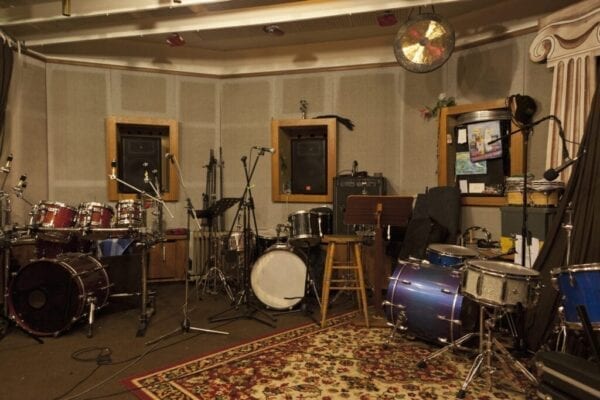 Halfdark / Getty Images
On the other side of the entrance is the Satellite Room, named for its historic role as the birthplace of Canada's first satellite. Bleacher seating allows teams to work in a reflective space away from their desks. The space also promotes open-air meetings and musical performances, as does the open staircase.
Under the mezzanine, the repairs and transformations of instruments are carried out in an open workshop. Once dark and gloomy, the MXMA team transformed the space into a bright and lively place through the integration of new windows overlooking a terrace to the south.
In addition to providing an abundance of natural light, these windows offer stunning views of the historic building, also visible from the bleachers, like a window on the past of a great era for the sound industry. Information provided by Newsam Construction + MXMA; photo credits: Annie Fafard.