Ideas for Creating Smart Multifunctional Rooms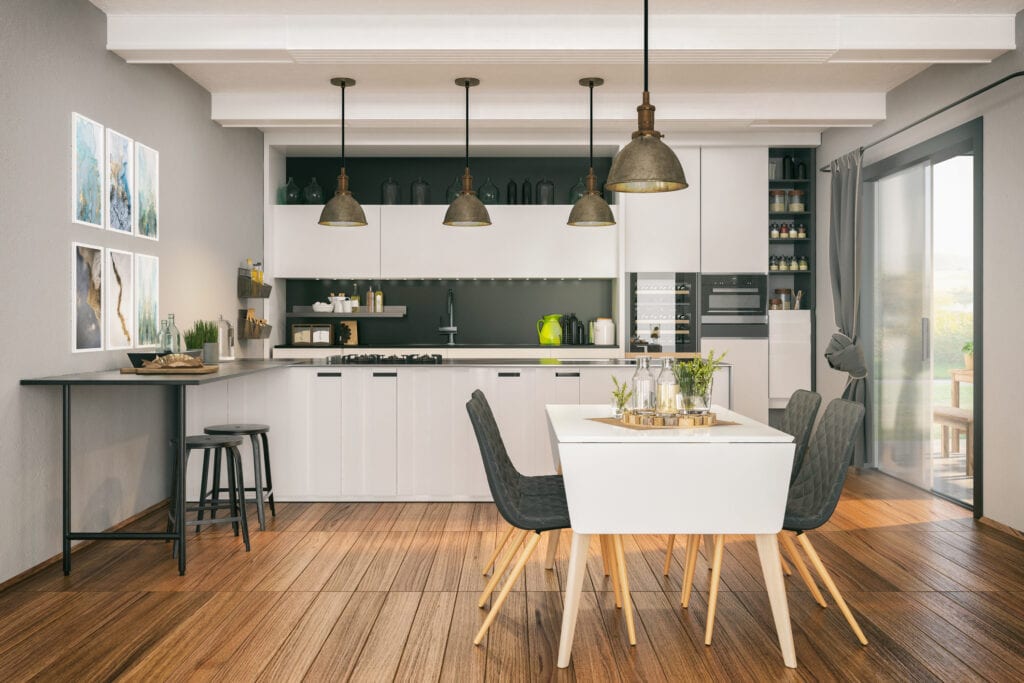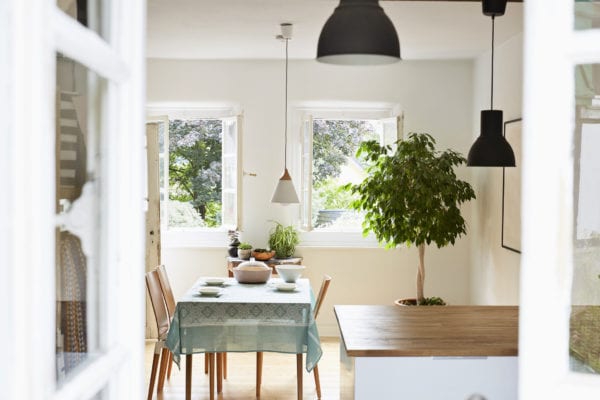 Westend61 / Getty Images
In the era of open-plan homes and mobile electronic devices, home designs are incorporating more multifunctional rooms into their floor plans. Kitchens with islands become both dining rooms and workstations. Offices double as guest bedrooms. Due to constrained space, some smaller homes require you to combine room functionality.
Are you looking for a little inspiration in creating your own multifunctional room? Below are some of our favorite examples.
Bedroom/tub areas
Fitting a tub into a small space can be a challenge, but sometimes you just have to unwind with a bubble bath, which is why some enterprising home designers brazenly put the tub right in the bedroom. You might wonder if doing so disrupts the look of the bedroom, making it feel like you're sleeping in a bathroom, but it's quite easy to pull off with some smart design choices. There are several ways to visually distance the bed from the tub, making the space look logical and well laid out.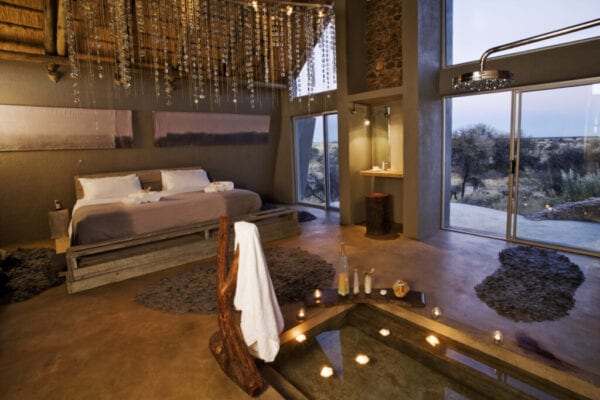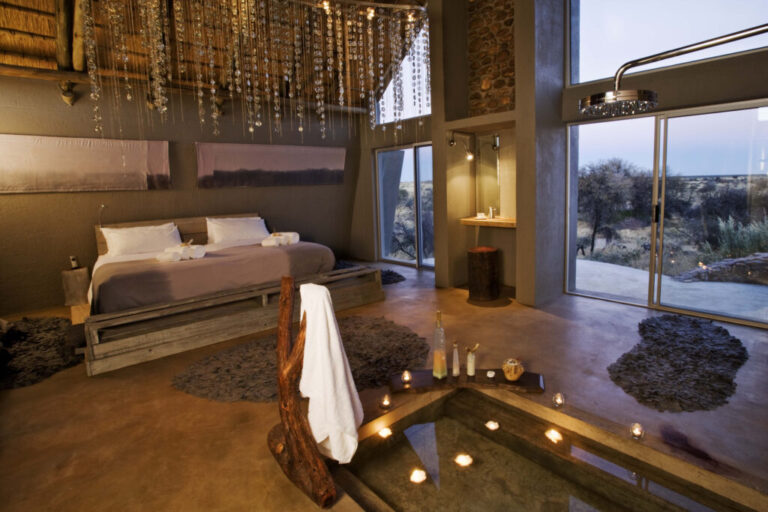 Harvey / Getty Images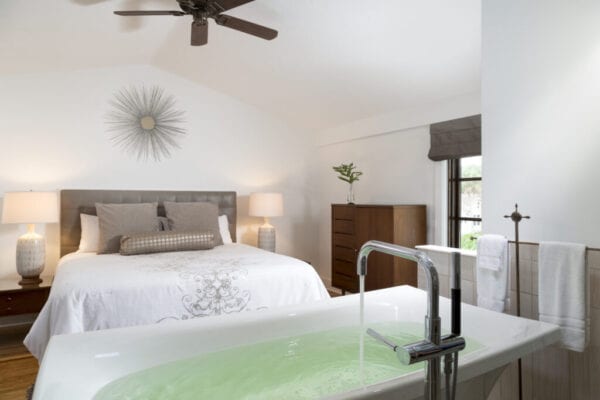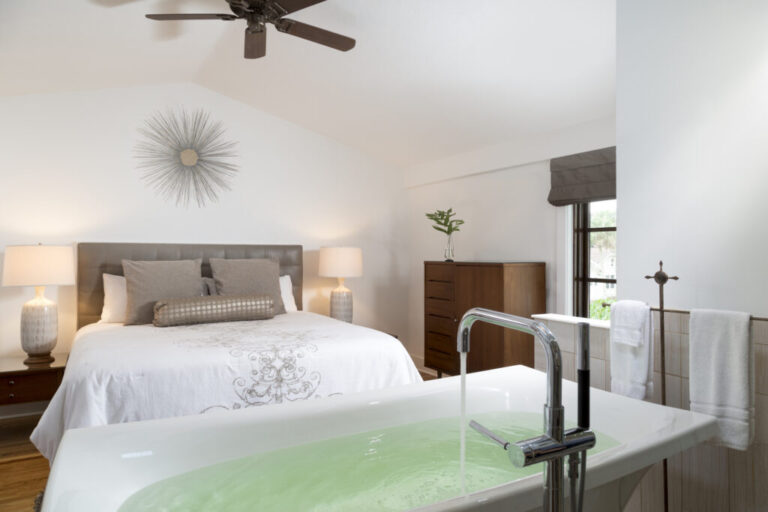 Lovette / Getty Images
Indoor play area multifunctional rooms
Combining playrooms with other areas of the home is a huge trend in home design. The most common, of course, is the child's bedroom. But other areas can be used as well. Having an indoor place for a child to play is a good option for areas in cities where it's less safe for a child to be outside, where the weather is bad for much of the year, or instances in which a child's outdoor play options are limited due to conditions, such as allergies. Below are several creative ideas for bringing the playground inside.
simonlong / Getty Images
Kitchen and dining room combination
One of the easiest ways to create multifunctional rooms is to put together a kitchen with a dining room area. As open-floor plans become more popular, people aren't wanting a dining room separated from the main space. They want to be able to cook and socialize — at the same time.
The spaces shown below make great use of combining the kitchen space and eating area into one room. It's an especially good idea for small spaces or smaller home floorplans since it cuts out the need for another wall. It also means no one is cut off from the crowd while cooking.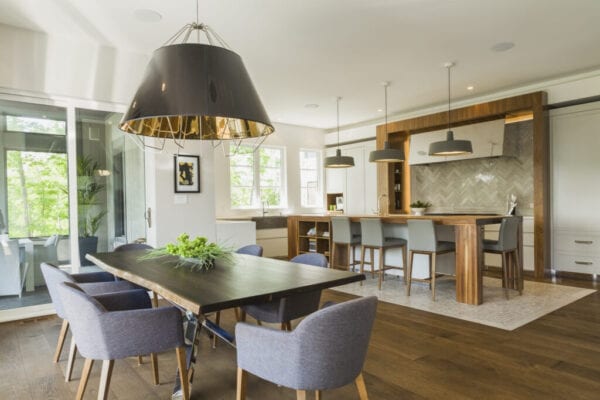 Mastrovito / Getty Images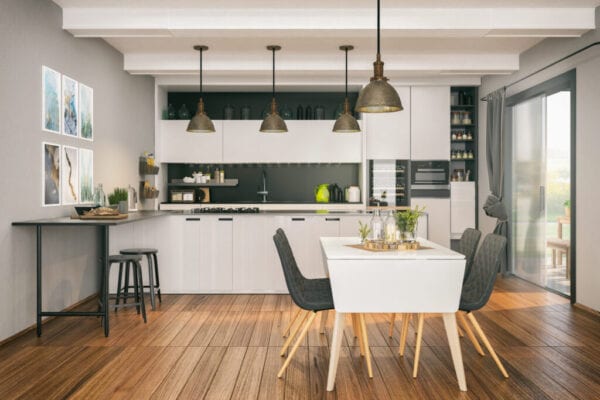 Zlatkovic / Getty Images
Convertible bedrooms
If you're working with a truly small space, you'll need to get creative with your sleeping arrangements. Beds take up a lot of precious floor space in a small living area. Luckily, fold-down beds mean you can put a makeshift bedroom just about anywhere, creating a truly multifunctional room. Rather than feeling like you're in a cramped space, however, the ideas below show classy and multifunctional solutions. The beds fold up into seamless-looking cabinets, and combine with other must-have areas, like a home office or den.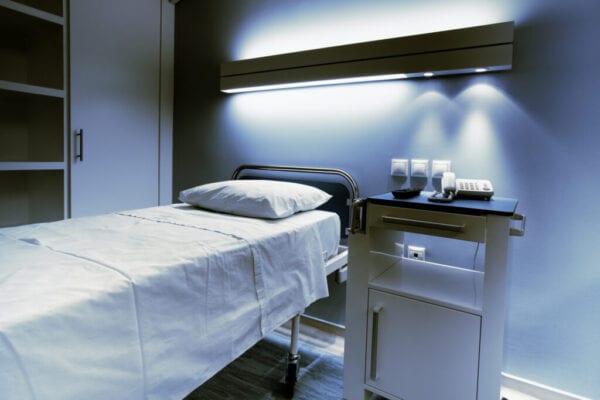 Vasiliki / Getty Images
Integrated home offices
Home offices are the trickiest beasts to wrangle into a small space. There's something that feels distinctly luxurious about them, possibly due to the belief that home offices are reserved for people with a bedroom (or bedrooms) to spare. These multifunctional rooms prove that you don't need to live in a mansion to have a home office. With some creative organization, just about any space can be a home office.
Here's some open-plan office inspiration.
Chalid / Getty Images
Westend61 / Getty Images