How to Create the Ultimate Game Room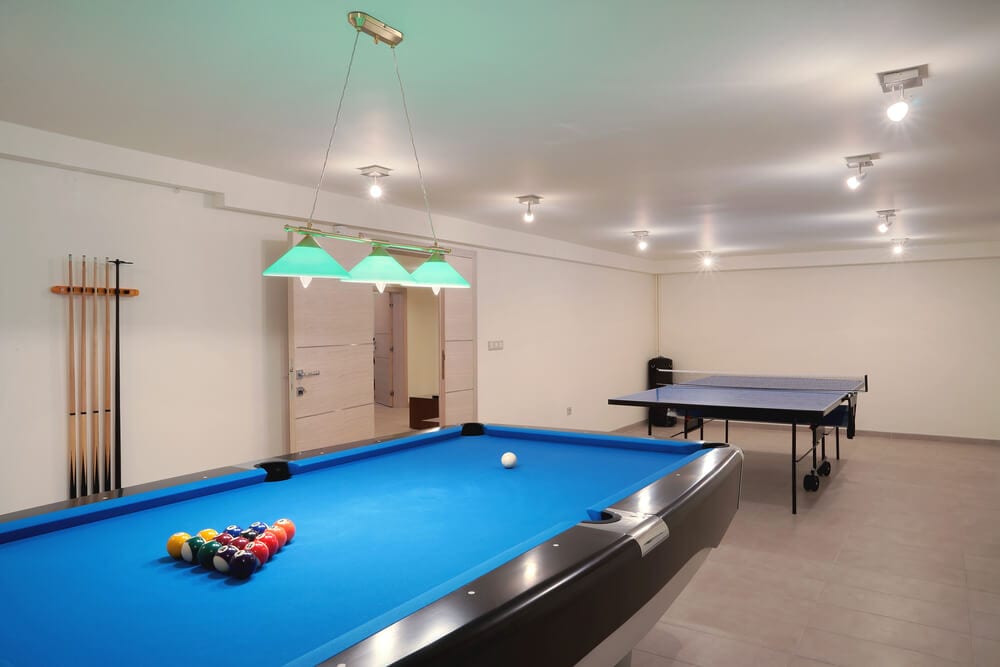 It's nearly everyone's dream: the ultimate game room. Whether you're into classic pool hall games, retro arcade cabinets, card games or the latest in video games, you can't beat having a place to go in your own home where the only thing to think about is having fun.

Also, the beauty of a game room is that one can fit in almost anywhere. If you have a spare bedroom, an unused den, a corner of the basement or even space above a garage, you can fit in a game room. And if you're thinking about building a home, a game room is easy to work into a floor plan. So below we'll cover how to design the perfect game room around your individual interests.

[deals-hub-ad]
Assess What Types of Games You Want to Include
The first step is, of course, deciding on what games you want to have. The photo above shows how you can have more than one type of activity. Combining a pool table with table tennis is a very common game room idea. Foosball is also common. And there's the classic standby of professional card tables.
You might also find other smaller games to include, like a dart board on the wall. Small-scale games are great both as additions to larger game rooms or when floor space is a concern.
You can also elect for modern video games, classic arcade cabinets or pinball machines. And a less common idea could be indoor bocce ball or shuffleboard courts.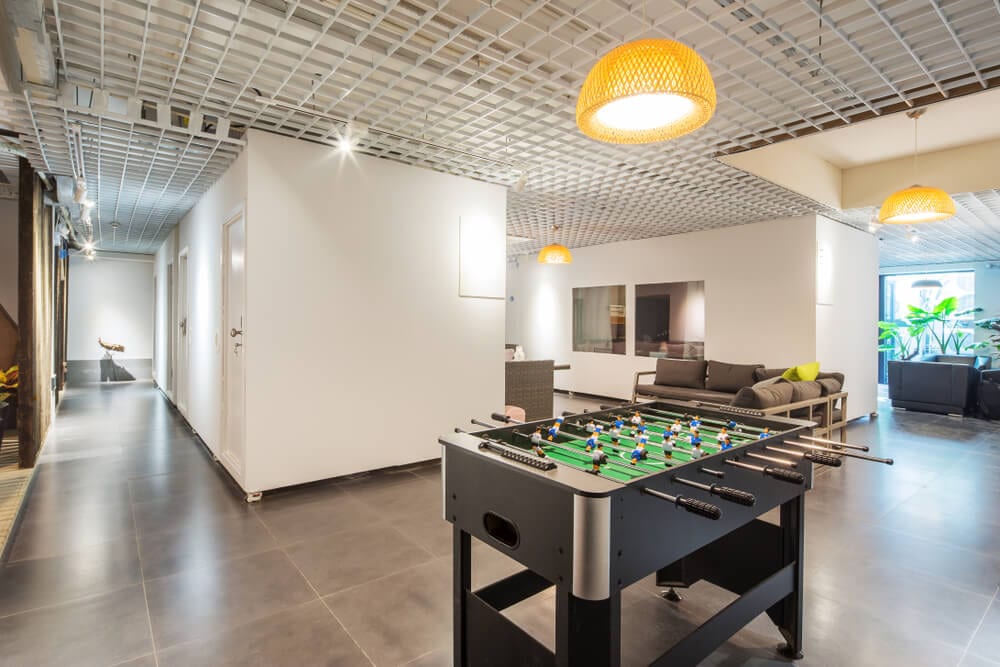 Think About Combining the Game Room with Other Areas
As mentioned above, you might be surprised to learn what you can make into a game room. An example is the gaming addition to the spacious modern home in the photo above. If you have some extra space just off of a living room, you can add something like a foosball table or a corner with arcade cabinets.
This is also a great idea for small space homes, where turning areas into multifunctional spaces can help save room. Some other ideas might be adding a dart board into a den, setting up a pool table next to a home bar area or placing table tennis in a converted loft area.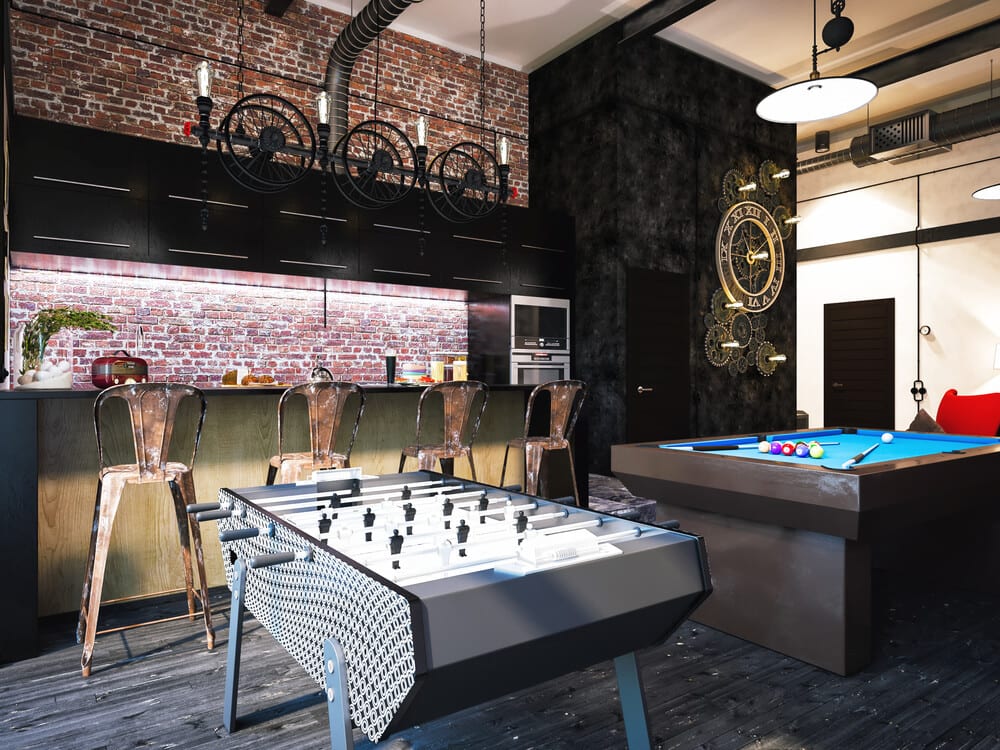 Pick a Theme
Another aspect to keep in mind is picking a design theme. Some game rooms go minimalistic and simply have the game tables with little to adorn the room. That can be its own modern style. However, other game rooms go for a whole design theme, right down to the building materials. An example is the photo above, where the foosball table and pool table are part of an industrial bar theme.
Based on the games you choose, you could go a number of different directions. You could make the area look like a classic arcade if you choose video games or pinball machines, with retro posters featuring classic games on the walls. Or you could go with a classic billiard room full of rich textures and elegant lighting fixtures. These are just a couple of examples. The area should reflect your tastes and interests first and foremost.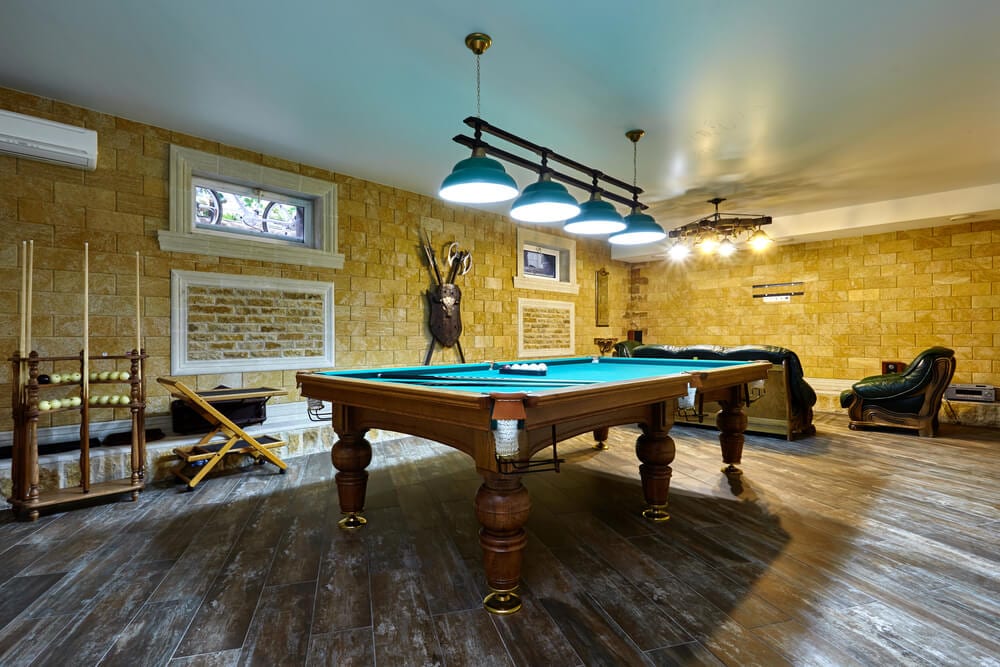 Organize Your Game Room
When it comes to planning a game room, there is one key design principle to keep in mind. The game room itself should be designed around the largest game or two, which serve as your focal point. The photo above shows how the pool table is in the center of the room and draws the eye. A large wall hanging sits next to the pool table, with lighting fixtures above the table. A sitting area is also off to the side.
Everything in the room is arranged out from the largest game in the room. For other game styles, the focal point might be a big screen telesion if it's a video game room or a set of pinball machines along the wall.