How to Choose the Perfect Home Theater Seating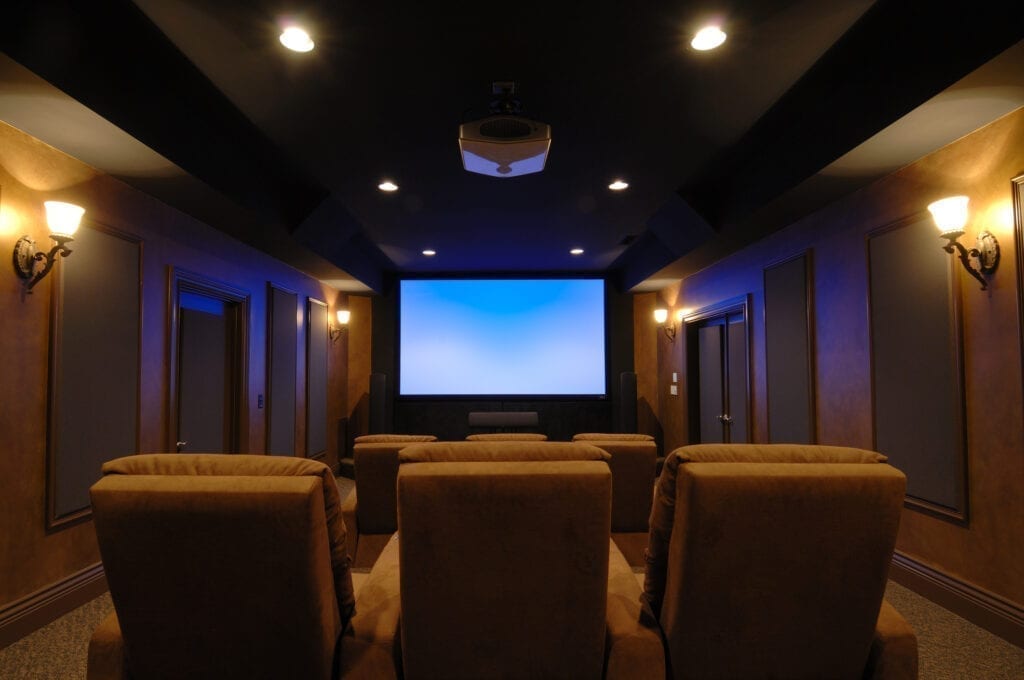 When entertaining or enjoying your favorite movie do you feel comfortable in your current seating arrangement? Many people have chosen to buy a surround sound system, flat screen large television and accessories, but don't know how to choose seating to compliment the room.  Depending on the size of your home theater and how many people you plan to have seated at once, these factors will play a huge role in determining what type of seating best suits your needs.  Here are some tips on how to match your seating comfort with your awesome audio visual system.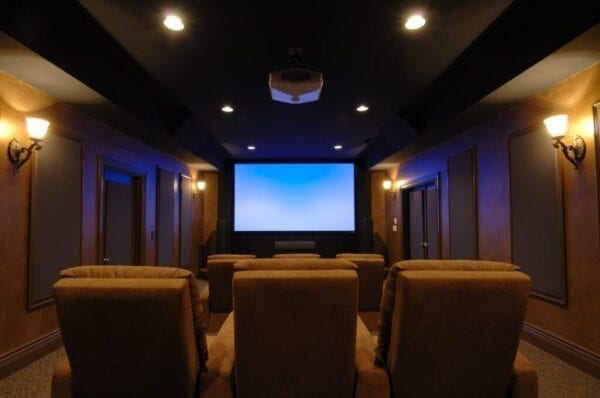 EricVega / Getty Images
Measure your current space
Before you go shopping, determine how much room you have to work with.  Home theater seating is usually large and bulky to have a spacious feeling when seated.  Measure your room and walking area or aisle that will be needed around your seating.  Allow at least 18"-24"minimum aisle in front and in the back of your seating.
Determine how many people you want to accommodate
If you have a large space to accommodate a large amount of people, theater seating with aisles will be a good idea.  If your room is smaller, this doesn't mean you can't have home theater seating. An intimate setting of 2-4 chairs arranged around the room would be a viable option for a smaller home theater.  Either way, make this decision before choosing your seating so you don't waste time, money, and your back – trying to move the furniture around!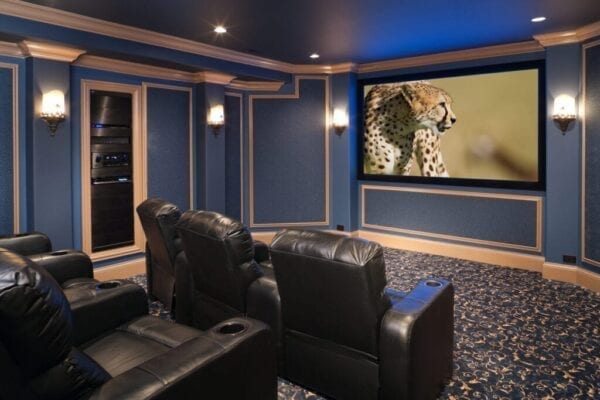 jimkruger / Getty Images
Choose what style blends with your décor
Similar to all furniture, home theater seating comes in a variety colors, finishes, and upholstered or leather varieties. Most theater seating will be either vinyl or leather for durability as well as stain resistant to drinks and food being dropped on it.  If you prefer a fabric covered chair, you may want to get a chair with leather and upholstery.  If you use a home theater consultant they can provide you with a catalog of colors, materials and styles to choose from.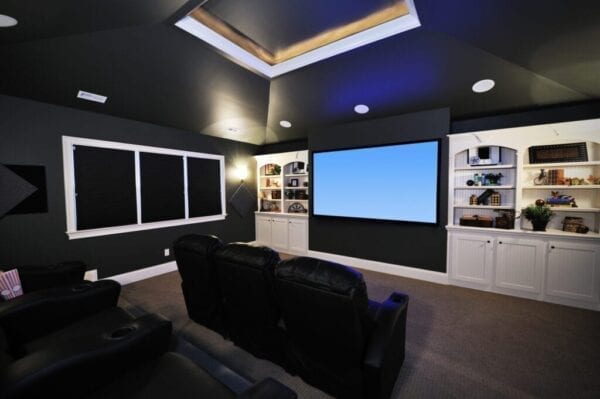 EricVega / Getty Images
Know your budget
When you decided on what to put in your home audio visual system, you had to consider your budget, right? The same holds true for choosing your seating.  Lower end seating will have lower quality materials, but may be perfect if you don't plan to entertain a lot or it is just going to be your family.  If you plan on entertaining a lot and status is important, your budget will need to reflect this when choosing your home theater seating.
Decide what amenities you'd like
Home theater seating has a variety of amenities to choose from. Select from storage areas to hold remote controls and miscellaneous items.  Chairs that have areas for beverages are convenient and help guests relax and enjoy themselves.  Recliner chairs can take you from a sitting upright position to a reclining position in an instant.  Theater seating can be intermixed with each other to form a variety of seating arrangements. Ottomans or foot stools are perfect for placing feet on and for kids that want to share in the movie watching!
Your home theater can be made complete with seating that compliments your home's size, décor and lifestyle. Assess your entertaining needs and budget to assure you will be satisfied with your seating. Enjoy your home to the fullest with a home theater and individualize your home to make every viewing event memorable.
Freshome readers tell us about your home theater. Do you have special seating and how did you go about choosing it? We'd love to learn from you!