No Tools Required: 16 Modern Flat-Pack Furniture Pieces for Your Next Move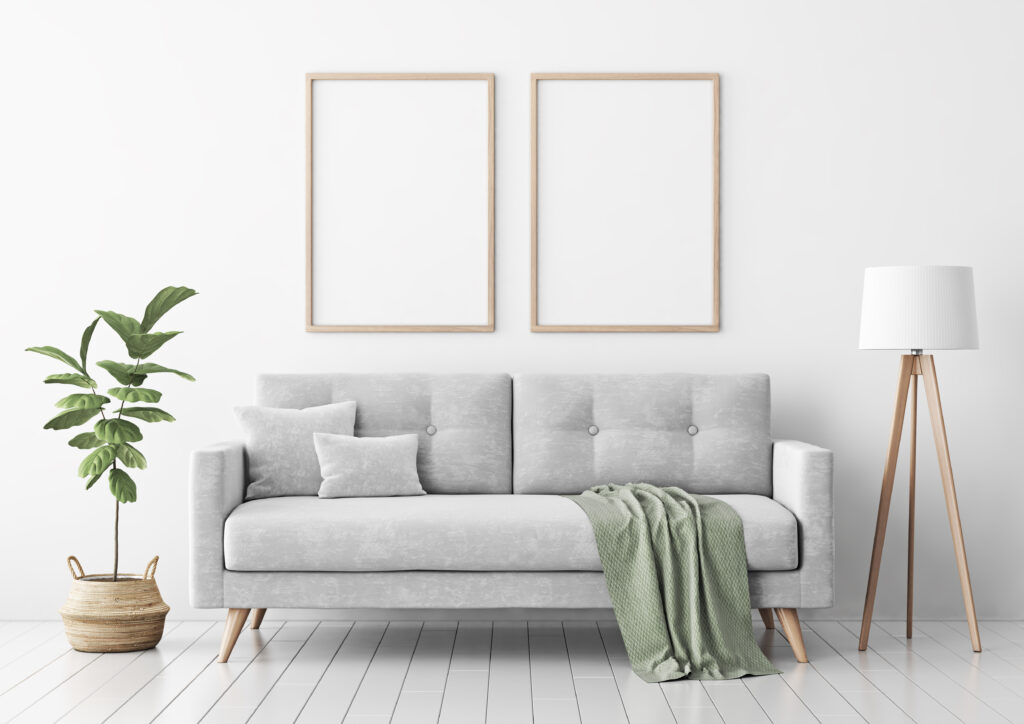 The products featured here are independently selected based on thorough research from our editorial team. If you buy something through links on our site, we may receive a commission.
Having to disassemble, pack, and move heavy furniture is tough. But there's a solution: flat-pack furniture. This new wave of moving-friendly furniture makes it easy to relocate. There's no hardware to lose and no tools required. Modern, stylish, and eco-friendly, most flat-pack furniture pieces are also modular, so you can reconfigure them according to the space in your new home. Check out these 20 beautiful and easy-to-move furniture items for your next move!
Couches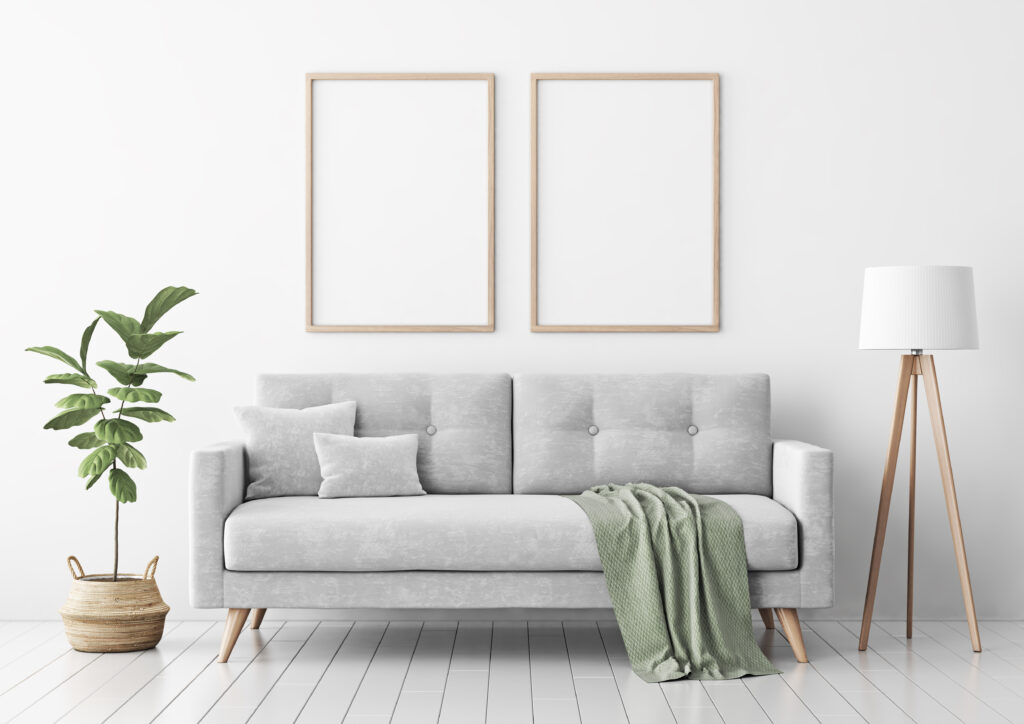 Burrow
This couch comes in four 50-pound boxes that hold Burrow's well-made sofa, the boxes even come with handles for easy transportation. The sofa itself is standard sized, with enough room for three adults to comfortably sit. Starting at $1,095, the handcrafted sofa by Burrow features reversible seat cushions and USB outlets underneath. Thanks to snapping hinges, it also assembles in about five minutes. It starts as a two-seater but expands into a sectional if desired. Interested in learning more, check out their products.
Hem
Make your next move easier with modern flat-pack furniture that expands from a two-seater into a sofa as large as you need. Hem debuted this stylish and expandable flat-pack sofa this year. The sofa itself is easy to transport and perfect for moves. Hem's Kumo sofa, can be utilized as a four-seater, as a loveseat, used as a single armchair or configured into a sectional. The legs, arms, and cushions break down for moving. It also comes in a variety of colors.
Beds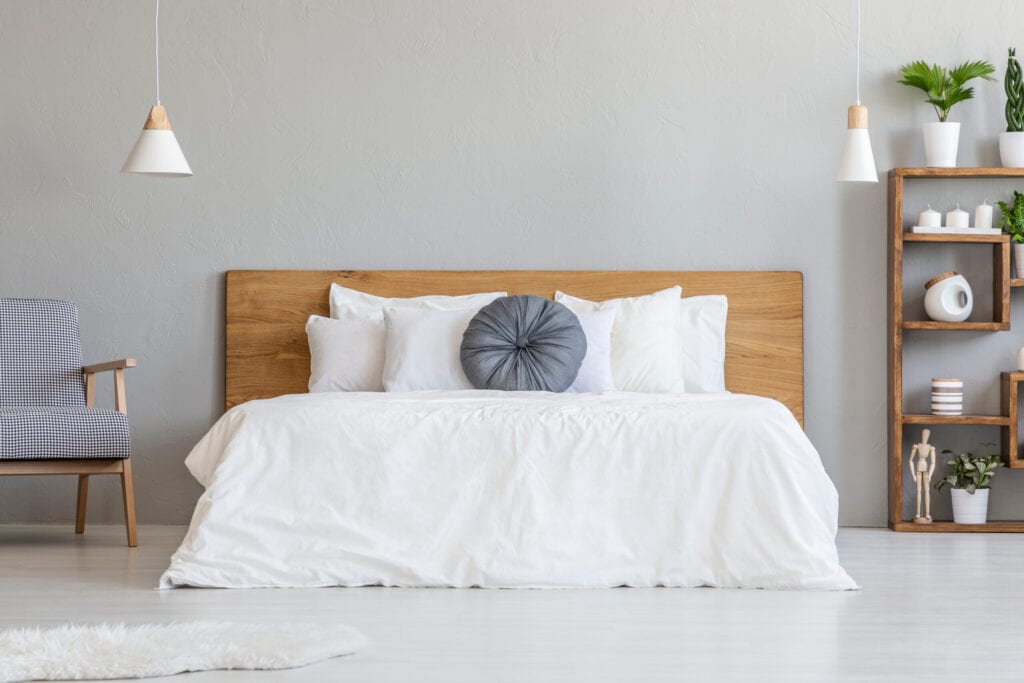 Floyd
The Floyd platform bed is made of birch and steel and breaks down into flat panels. This sleek and minimalist design fits perfect in a contemporary home and is easy to move if needed. Don;t miss out on this modern platform currently priced at $995 for a queen. (09/21/2020)
Choy
The Choy Daybed's bolster, two single-bed-size cushions and unscrewable legs that can be disassembled with no tools. This stylish daybed converts to a guest sleeper, just by placing the two cushions together to create a queen-size guest bed.
Chairs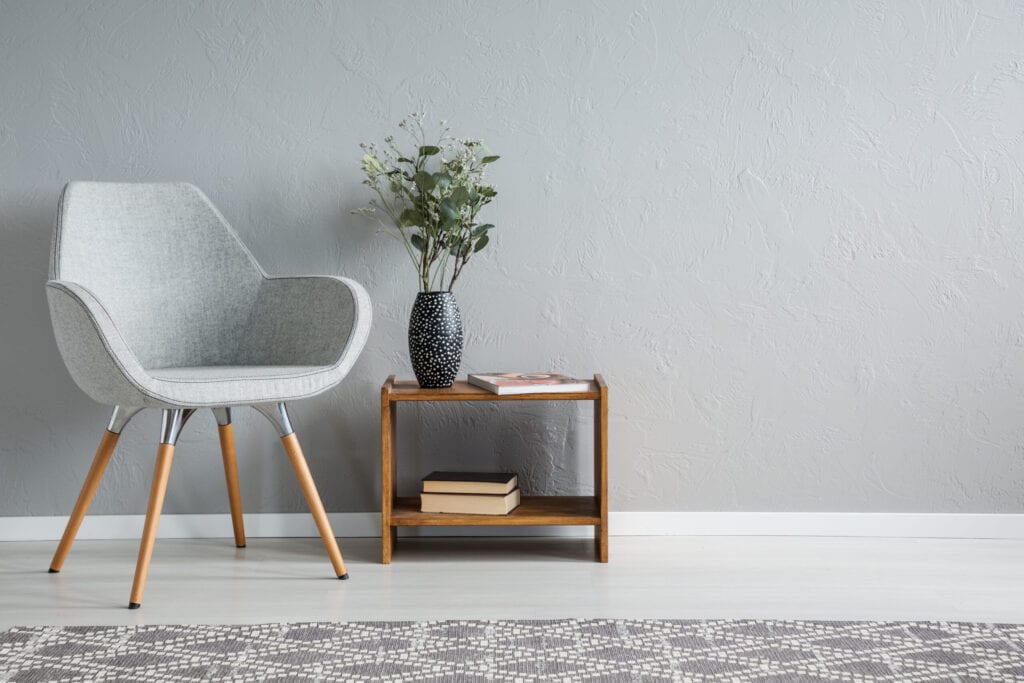 CB2
CB2's Maya chair's solid wood slats can be quickly folded up for a move (or when not in use). You can even use this slatted chair indoors or outdoors and fold it up when you're done. Priced at just $449, this chair is definetly a statement piece. (09/21/2020)
Wolfe
The Wolfe convertible chair has a mid-century modern look and is multi-functional.This flat-pack chair converts into a daybed and bed.Unfold the Wolfe chair into a daybed or drop the back flat to create a single bed. For a move, unscrew the legs for a seamless transition. Thus making this the perfect comfortable mid-century chair that you must have in your home.
Tables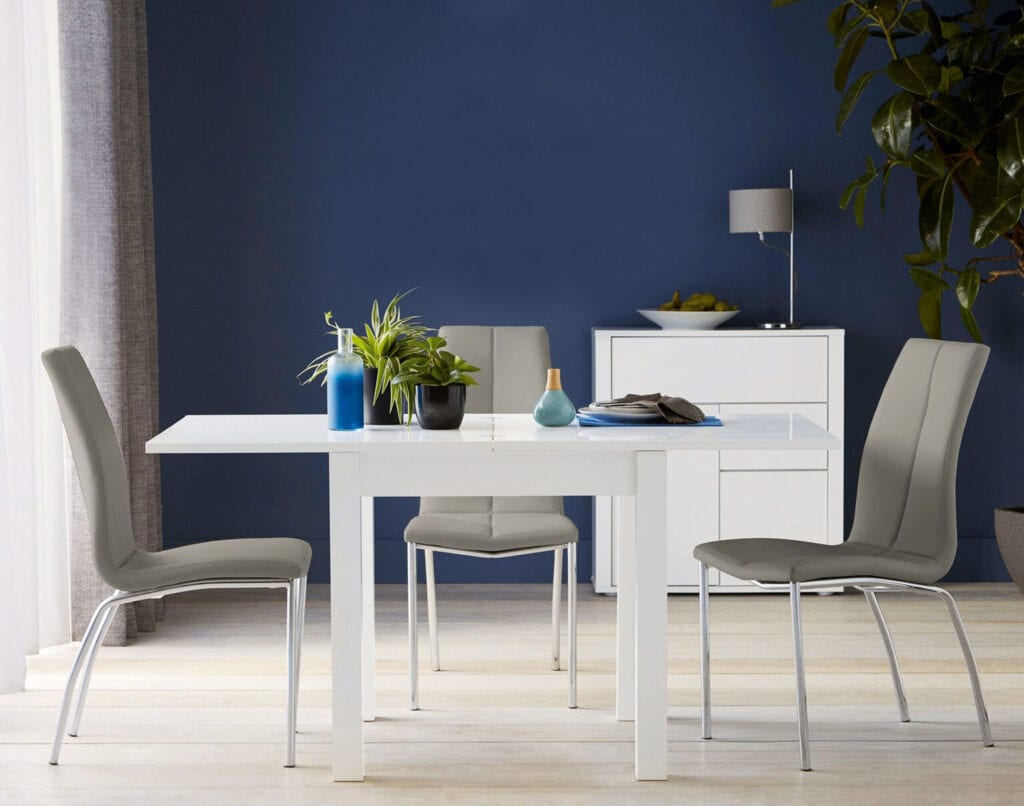 Ikea
These no-tools-required tables and desks by IKEA feature mid-century style. Ikea's LISABO table series snaps together in minutes, no tools required.The LISABO flat pack furniture collection is mid-century modern and crafted in solid wood. Legs snap off quickly, making the pieces move-friendly.
Legare Furniture
Legare Furniture has a whole line of furniture that requires no tools to assemble or disassemble, like this desk, which can be configured into lengths of four, five or six feet. Made of strong and eco-friendly bamboo, it slots together like a puzzle to quickly set up or to break down flat. This eco-friendly bamboo desk uses slots instead of screws, making the packing up process easier and no need for tools.
Zanocchi & Starke
Zanocchi & Starke's Frida Side Tables integrate the red disassembly tool as a design feature.Fashionable flat-pack side tables combine functionality and style. The perefect fit for a contemporary home.
Nomi
The Time Desk or Table by Nomi can be designed in the color, size and finish of your choice. Legs connect to the tabletop using connectors that tighten with a coin. A timeless table makes moving a snap.
One Space Basics
The OneSpace Basics desk is fitted with a dual USB charger, requires no assembly, folds flat for moving or storage and is only $59. Small spaces are no problem with this folding desk.
Floyd Table
The Floyd Table is solid and sturdy. Available in several sizes and finishes, you can use the table as a desk or dining table — or both. This mid-century modern table can also function as a work desk. The practical uses are endless!
Bookcases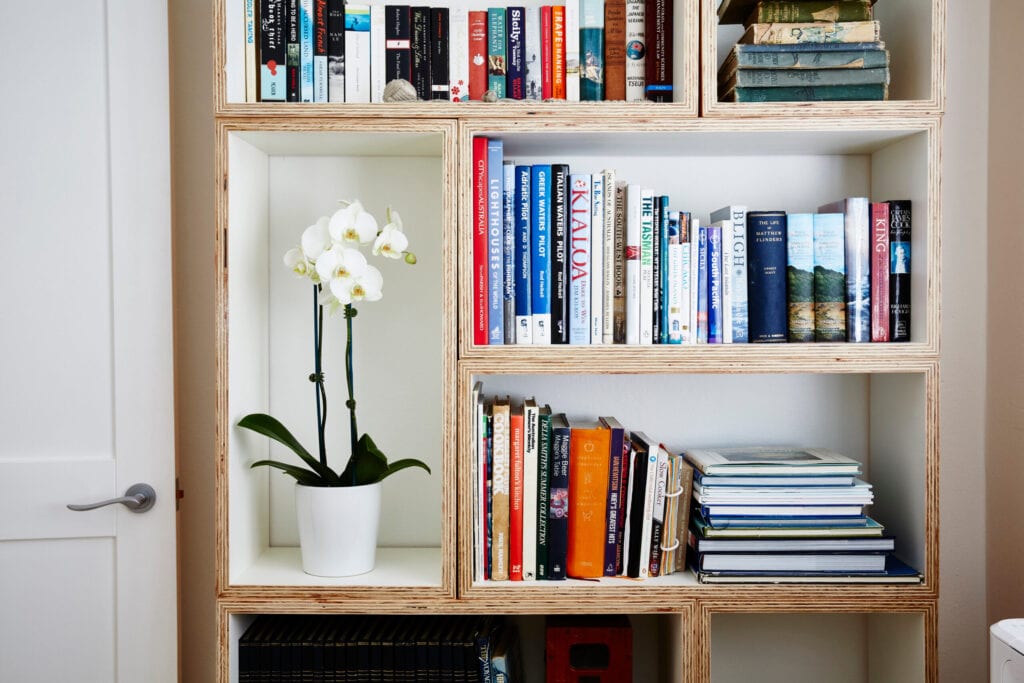 Smart Furniture
Imagine a bookcase that snaps together like a puzzle. The Trilogy Bookcase by Smart Furniture is designed at an angle to fit underneath a staircase. Expandable shelves hold up to 75 pounds each. The shelves slot together like a puzzle, requiring no tools or hardware. Its sleek and cascading look will entice anyone and it will make a statement.
Modos S5
The Modos S5 bookcase comes in many different configurations. It assembles using simple connectors and packs flat for shipping and moving.Add geometry to your design with customizable shelves
Tylko
Add doors to the Tylko Sideboard flat-pack furniture system to customize your storage piece for your needs. Combine storage and shelves with this unique bookcase.
Another popular option from Tylko is Tylko's Regale Bookcase, which can be as small or as large as you need it to be. The best part is that no matter how large you create your wall system, the individual planks pack flat for moving.Expand your shelves with your book collection with this evolving bookshelf.
Stony Edge
The folding bookcase by Stony Edge makes moving a snap. It's available in two sizes and two wood finishes. This bookcase folds down for easy transport, it folds into itself like a beach chair and is perfect for storing in small spaces or just moving in general. In addition the shelf itself boasts a classic yet sleek look, that is perfect for any home.