6 Items Every New Homeowner Should Splurge On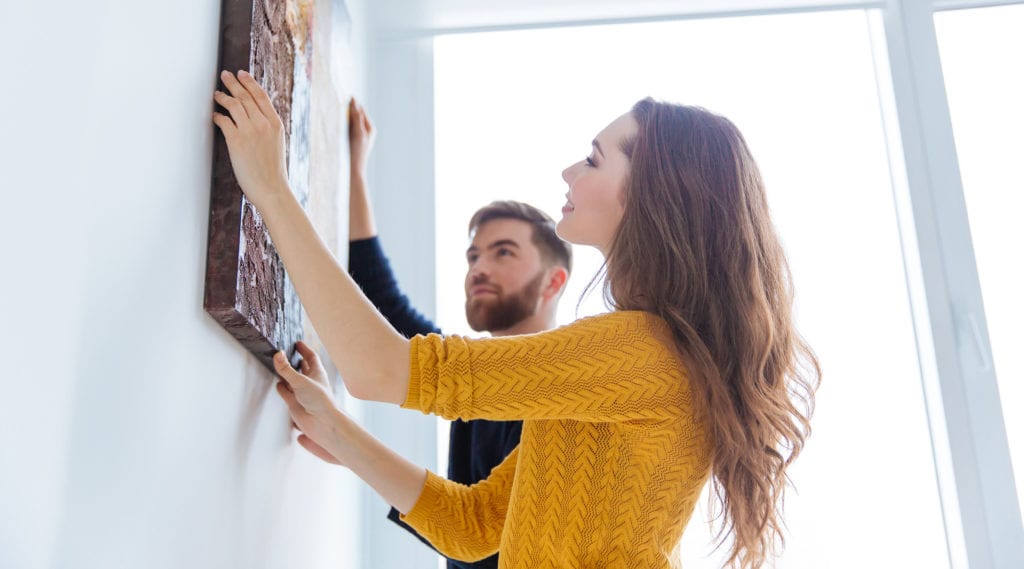 New home, more space–what could go wrong? Typically, it goes a little something like this: move into your first home, sprinkle it with the furniture and decor you own, then start assessing all that extra (empty) space. Next step: frantic and splurge-happy? Come to a screeching halt!
Before you let panic set in and impulsively place items on a credit card (because, let's face it, that move did you in), take a breath. Based on interior designer insight, we compiled a list of 6 splurge-worthy pieces that'll not only create immediate impact, but outlast time and trends.
Hire Professional Movers
Find trusted professionals to help lighten the load
Save yourself time, stress, and back pain by calling in the pros. Whether you're planning to DIY or just need help with the heavy lifting, we can help you find a solution that fits your move and your budget.
Moving Supplies

Packing & Unpacking

Loading & Unloading

Licensed & Insured

Storage & Containers
1. Statement Sofa
It doesn't matter how we couch it-this piece is first and foremost. Kudos if your current sofa complements your new living room, but if it's being swallowed by extra space, it's the first place to splurge. Color talk: unless you've absolutely loved that ostentatious hue all your life, lean towards neutrals. They'll outlast ever-evolving tastes, trends and palettes.
You're ready to sofa-splurge, but how do you find the one? According to SallieFinney Kjos, interior designer and founder/CEO of GreyHunt Interiors, there are several elements to search for alongside size. "When buying a sofa, look for 8-way hand tie, hardwood construction, good foam and performance fabrics. This piece of furniture-the one you put your feet on, the one the dog sleeps on, the one the kids jump on-needs to hold up to your family's needs. These criteria will ensure it's equipped to outlast them, as well as keep you cozy, for years to come."
2. Quality Mattress
The fact no one will see it shouldn't deter you from the truth: what counts is on the inside. Splurging on a mattress will set a precedent for the best possible rest in your new home. A quality mattress will last you anywhere from 9 to 10 years, according to the National Sleep Foundation. If possible, "test drive" each mattress in store to determine which type is best for you. Even though you've agreed to splurge, a mattress is an item with haggling potential. It's worth a shot to see if you can talk down the price and allot more splurge money elsewhere.
3. Big Rug
Let';s emphasize "big" here, because rugs that are too small for a room top many lists of decorating mistakes. A quality rug that's properly-sized for the living room will set the stage for your beautiful new sofa. It'll also make the room feel more cozy, cohesive and luxurious.
First, take the time to educate yourself on the type of rug most suited for your home and needs. Pets, children and high traffic can play a huge role in what type of material is best. Then, take a few measurements before purchasing to ensure you avoid these rookie rug mistakes. Have smaller rugs you don't want to waste? Layer them (a very popular trend) for added dimension.
4. Luxe Lighting
We prefer good lighting when we have our picture taken. Your new home will welcome enhancements, too. "Upgraded lighting will showcase your decorative taste and make everything inside your home look more expensive," said Kjos, while recommending lighting as a splurge.
Light your new digs with upgraded fixtures and chandeliers to immediately modernize it-but go with timeless designs and finishes that won't soon become outdated. Other lighting upgrades to consider while you're at it: under-cabinet kitchen lighting and outdoor security lighting.
5. Outdoor Seating
Speaking of outdoors, splurging here can help you achieve a bonus room you didn't know you had. Create a seating area in your yard or patio-even if you don't have tons of space. How to ensure you'll regularly use it: look for high-quality, easy care, comfortable and durable furniture that can serve as dual-purpose pieces when necessary.
6. Miscellaneous Muses
There are times when miscellany is musing-and that warrants a splurge. "A few decorative statement pieces sprinkled in with your budget-friendly items will help create a look that's unique, thoughtful and high-end," said Kjos. "That inspiring piece of art, that Jonathan Adler bowl that makes your heart happy, or that framed Hermes scarf-go ahead and splurge. You can marry it with IKEA items to make your home your own brand of beautiful."