10 Ways Ottomans Can Enhance a Room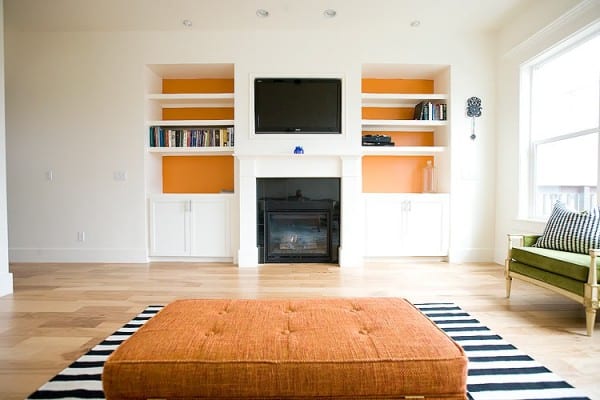 Have you ever realized that the cushion you rest your feet on has so many purposes? The ottoman has come a long way, and in today's décor, it can be used as storage, extra seating, and a coffee table! From small ones to oversized ones, ottomans are the hidden gem that may be missing from your space.  Don't overlook this handy piece of furniture for space-saving, or just making a statement in the middle of the room. Here are 10 ways you can use ottomans to enhance your room.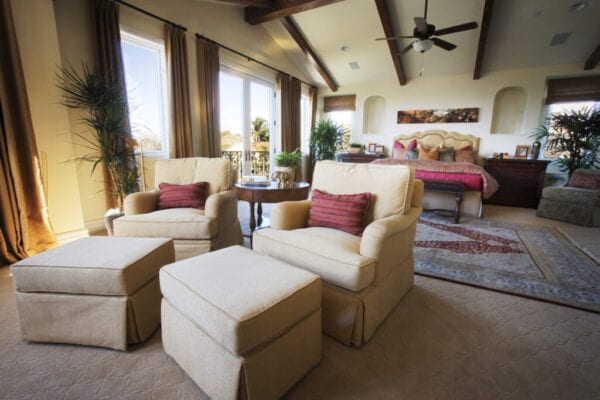 LOOK Photography / Getty
1.) Shared space seating: Ottomans are a great idea for apartments and open floor plan homes that share seating with more than one area. For example, open concept living and family room concepts may only have space for one seating area. Ottomans give the options of versatility to add seating to the shared space, or just leave alone and when pushed up against a wall with pillows can now transform into a couch.
2.) Footrests will never go out of style: The original intent of an ottoman is to place your feet on them, and this tradition will never change. Decide how much room you have for yours. Ottomans' dimensions are available in sizes as wide as a couch too small, square, and petite sizes.
3.) Store items inside: In every living room or family room there is a need for storage of small items. Whether it is remote controls, game controllers, movies, or children's toys. Ottomans with a hinged top make the best storage that is handy and disguises itself beautifully. Ottomans with storage also work well in master bedrooms at the foot of the bed.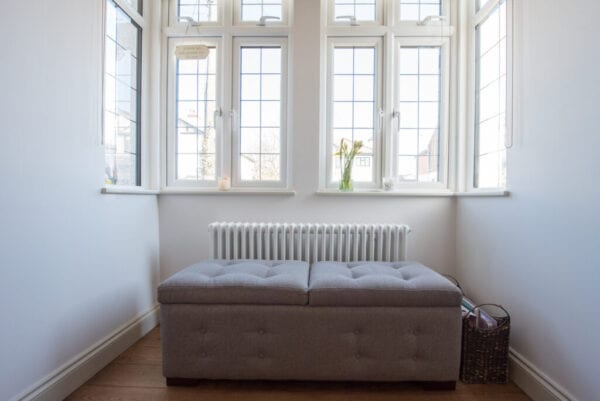 Keeble / Getty
4.) Visual interest: Shapes and geometric configurations make many varieties of ottomans fun and visually appealing. Consider ottomans that form a circle when put together, when separated the pieces can make 4 equal wedges of seating. From circles to serpent-like shapes, ottomans can be strictly for a fun conversation!
5.) Tuck away seating: If you are trying to conserve space, ottomans are a perfect solution for seating that can be pulled out when needed. Individual seats or ottoman benches that have casters or rollers beneath them make this type of seating ideal when entertaining. When not needed, tuck seating under the table, and the ottoman now serves a whole different function.
6.) Use them as a coffee table: A table that sits lower than your couch, and is used to set and display items on beside the couch is referred to as a coffee table. Ottomans in recent years have become larger, and more versatile to serve as coffee tables as well. Display magazines or place your drink tray on them, ottomans can handle it all.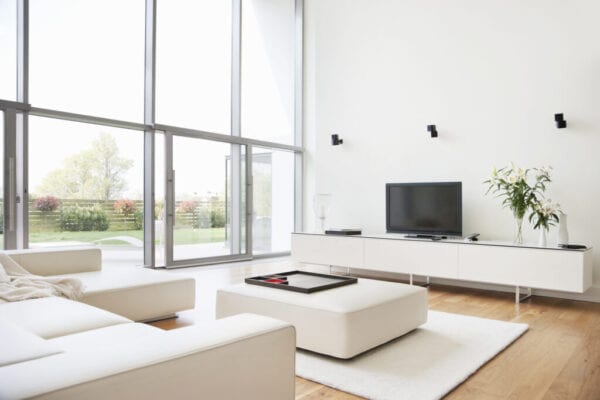 Daly / Getty
7.) Children friendly: Ottomans that have kid-friendly fabrics such as denim or tweed can easily be used for a flat surface for kids to play on top of while they sit on the floor. Larger ottomans can be used for board games and playing with friends, without disrupting the main dining table or communal area in your home.
8.) Color coordinate: For easy color combinations choose a color from your walls, artwork, or fabric and bring in complimenting colors to match your ottoman.  The ottoman can blend in with the adjacent furniture, or compliment your existing décor.
9.) Use as a showpiece: Believe it or not, ottomans are now becoming the focal point of the room and serving the function of 'all eyes on me' décor. From tufted fabrics to rich textiles and fabrics. Ottomans can look casual in a rustic room, or extravagant and lush in an affluent setting. You name it, there's an ottoman to fit the role of a showstopper.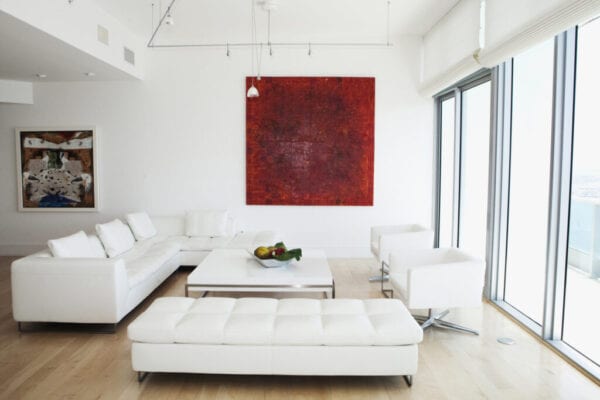 Morales / Getty
10.) Just relax on them: In many homes, the ottoman is as comfortable to lounge on as the adjacent furniture. If you prefer a more relaxed environment, consider choosing oversized ottomans that you can lounge on and enjoy your home. Ottomans can be a conversation piece and a functional footrest at the same time. Look in home décor magazines and surf the web, there are tons of ottoman inspiration to help you. First, decide the function of your ottoman and what space you will utilize it in. Use these 10 tips, and your ottoman may become your favorite piece of furniture. Freshome readers tell us how you use your ottoman in your home. Do you use it for storage, or is it just a beautiful centerpiece of the room? We'd love to hear your ideas.